Client Success Manager 
OSRE
Amsterdam
What is required?
Bachelor degree
Strong analytical skills
You have a commercial mindset
You work process-oriented
Good command of the Dutch and English language
What will you get?
€2,500 - €3,000 gross p/m
40-hour workweek
24 vacation days
Laptop and bonus
Weekly Friday afterwork drinks
What will you do?
20% Meeting/training client
10% Configuration software
40% Service / consult to users
20% Internal consultation
10% Provide input for software development
This vacancy has been created based on interviews with employees to help you get a realistic preview of the job.
Vacancy
As a Client Success Manager at OSRE you supervise client's software implementation for a real estate project. You listen to the client's needs and based on them, you make sure the software is configured accordingly. You train the users and are always ready to answer any questions during the process. When the software is in use, you keep in touch with the client and discuss the results. When the project has been completed, you have an evaluation meeting and collect feedback. You give this feedback to the Product Owner who makes user stories based on the feedback and puts them on the backlog to ultimately improve the software product. Your aim is that every Housing File user has a pleasant user experience.
If you like advising different clients and really addressing their core needs, then this is the job for you.
Calendar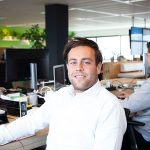 Client Success Manager
Lars Quint
I have an enjoyable day if I have given a training course and it was received positively.
A day is less enjoyable when I am mainly busy with solving bugs or issues for clients or have to configure a lot.
08:00

09:00

10:00

11:00

12:00

13:00

14:00

15:00

16:00

17:00

18:00

19:00
Your Sales colleague comes to you with a new assignment. What do you do?
You have an intake interview at the client together with your colleague from Sales. During this meeting, you make a note of all the client's requirements concerning the use of the Housing File, taking into account the client's sales or rental process. To make sure you have not forgotten anything, you use an extensive checklist. On the basis of this information, you inform the development team on how to configure the software. After this, you send the first version to the client, which is followed by a feedback round. Finally, you train the Property Manager or the Estate Agent who will work with the software. During the project, you are in touch with both the user as the client at agreed times, to check everything is going well.
Growth
It is possible to follow optional training courses if it adds value to performing the job.
Working at OSRE
OSRE was set up in 2012 and developed a platform to support investors, developers, housing associations, managers and estate agents with the renting and selling of their houses digitally.  The goal is to make operations regarding transactions digitalised and smarter. In this way, OSRE wants the real estate professional to have more time for the personal relationship with the client. OSRE's drive is to make everything they do smarter.  They want to exceed daily expectations by listening carefully and going beyond digitisation.
HQ in Amsterdam

Active in the Netherlands

15% / 85%

Average age 31

22 employees
Colleagues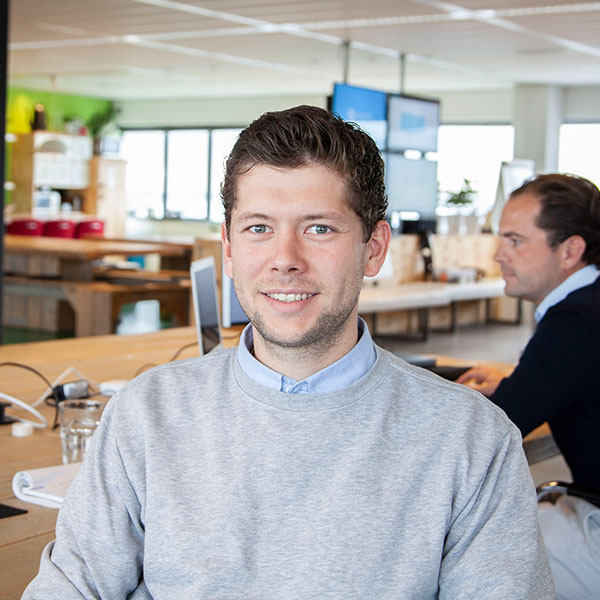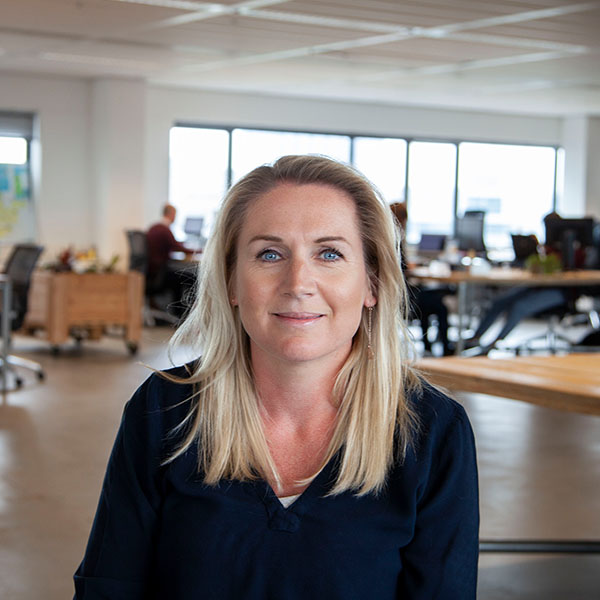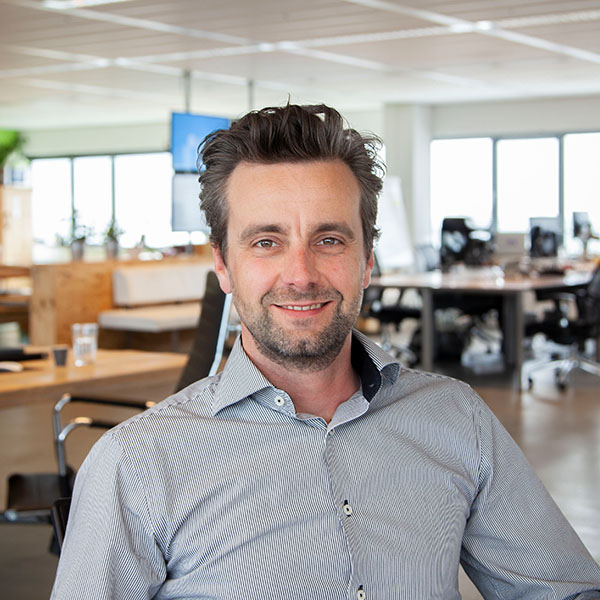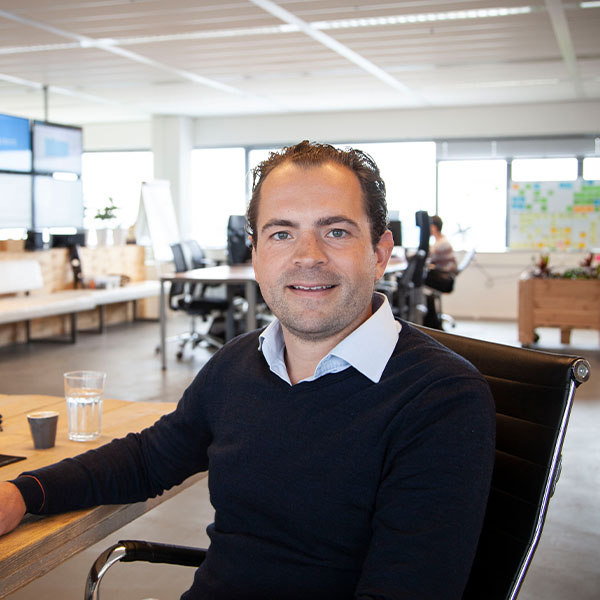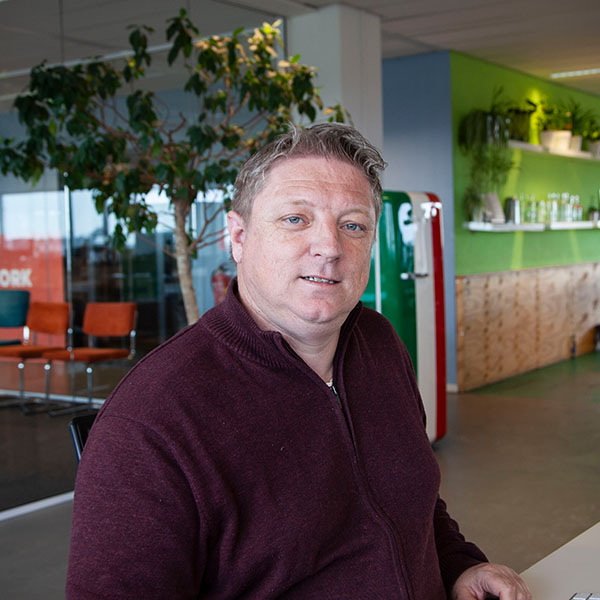 Pieter Lijzen - Client Success Manager
Why did you decide to work for this company?
As it is a company where you are given the space to develop personally and be challenged. Every day I make people happy through my work.
What did you study?
Communications at the Hogeschool van Amsterdam.
What do you do in your spare time?
Football, watching football, GOT and haning out with friends.
Verona Haselager - CCO
Why did you decide to work for this company?
It was fascinating to see what the impact innovation through automation had on my tasks as a property manager. And that was just the beginning. Working on innovation in the real estate branch every day is why I really wanted to work at OSRE.
What was your previous job?
Acquisitor / Team Leader New Construction - Actys wonen.
What do you do in your spare time?
Crossfit, running and doing something fun with the kids.
Sybren van Putten - Product Owner
Why did you decide to work for this company?
Since I first started looking for my own home, I have been amazed at the inefficiency and lack of client focus in the real estate sector. With the idea of changing that by using SaaS, I came across OSRE, who already had the basis for the solution. A complete no-brainer.
What was your previous job?
Product Owner - Endouble.
What do you do in your spare time?
Cycling, motorcycling, sailing and reading.
Amadeus Geelhuysen - Head of Client Success
Why did you decide to work for this company?
I was looking for a nice, new challenge at a company with a cool product and a young, energetic and ambitious team. I found this at OSRE.
What was your previous job?
Sales & Operations, Otazu.
What do you do in your spare time?
Rally driving, traveling, good food.
Jelle Pols - Financial Controller
Why did you decide to work for this company?
Working for a start-up appealed to me because of the dynamic environment.
What was your previous job?
Finance Manager at Stumpel Kantoorboekhandel.
What do you do in your spare time?
Fishing and ice skating