Team Member
Salsa Shop
Amsterdam +
What is required?
Social skills
Commitment and organised
Energetic character
Stress resistant
Approachable attitude
Flexible employability
What will you get?
From €11,00 gross per hour for > 21 y/o and 12,12 gross per hour for ≤ 21 y/o
8% holiday allowance
Accumulative vacation days based on actual working hours
Paid breaks; free meal during your shift
Pension
What will you do?
40% Helping customers
20% Cleaning the workplace
20% Preparing food
10% Interacting with customers
10% Complement food and drinks
This vacancy has been created based on interviews with employees to help you get a realistic preview of the job.
Vacancy
Currently we are fully staffed, you're more than welcome to apply for this job but when a spot opens we will reply to your application. Thanks.
As a Team Member at Salsa Shop, you can be deployed anywhere in the shop. You will learn everything required to run the shop. In the first weeks, you will be trained in 'the prep.' Here, you will learn to cook, taste, and prepare all recipes. After that, you will be trained on 'the line,' where food is served and sales are made. During your working day, you will help customers with their orders, and – together with your co-workers – you will ensure that the shop is always clean and tidy.
You will also replenish food and beverages and cut vegetables. In addition to training on food, you will receive training on dealing with customers in various situations. There are morning, daytime, and evening shifts. Those working the morning shift prepare all the food, and those working the evening shift clean up everything and lock up. The team mostly consists of part-time students. When you're new in the team, you'll get a 'buddy' who's a experienced co-worker. Therefore, you'll be having good guidance from the start. 
You need to enjoy to have social interactions with the customers.
Working week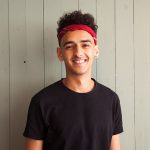 Shift Leader
Stephen Holwerda
Pleasant days occur when people regularly come into the shop and you can constantly help customers, but you can also take time to have a chat with them.
On less pleasant days, there are peaks and slow times in the number of customers. One hour, you're doing almost nothing, and the next, you suddenly have to run around.
10:00

11:00

12:00

13:00

14:00

15:00

16:00

17:00
A customer comes to you because he is dissatisfied with the food. How do you respond?
First, you ask what he doesn't like about it, and you try to understand and help the customer. If the food is too hot, for example, you give him sour cream, which helps. If he is still not satisfied, we often work with vouchers for a free meal. You should always try to ensure that the customer leaves on a positive note.
Growth
At Salsa Shop, everyone starts as a Team Member (TM). As a TM, you learn everything there is to learn within Salsa Shop – from preparing food to serving customers. The next step is the position of Shift Leader (SL). An SL bears responsibility for a shift when the General Manager is not there and serves as a point of contact in these cases. After the SL comes the General Manager (GM). As a GM, you are ultimately responsible for the shop and the staff, and you learn what it is like to run your own business. There is an opportunity to take another step and become a Super Manager (SM). An SM has multiple shops under their wing and supports the GMs.
Working at Salsa Shop
Salsa Shop was founded in 2014 and now has 10 locations. This makes it the largest fresh Mexican food chain on the European mainland. It employs 130 people who are spread over various locations in the Netherlands.
HQ in Amsterdam

Active in the Netherlands

50% / 50%

Average age 23

130 employees in NL
Colleagues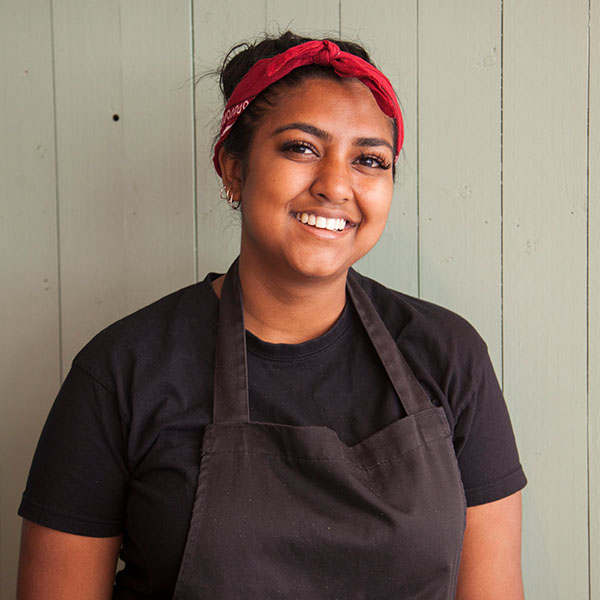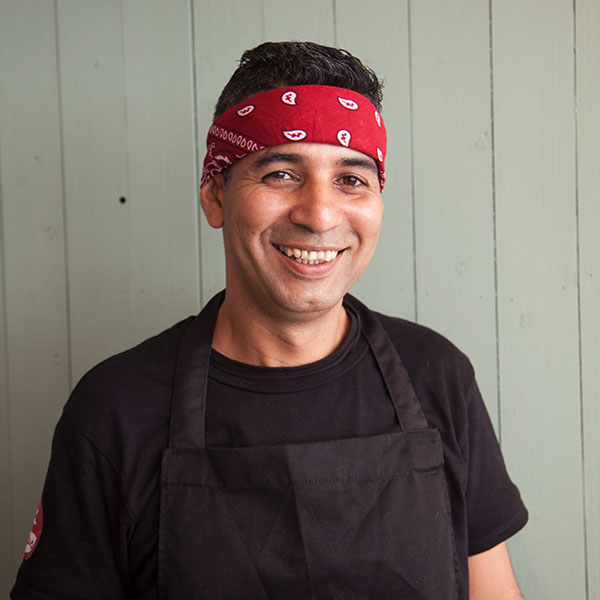 Raziah Fatehmahomed (19) - Team Member
Why did you decide to work for this company?
I wanted to work at a nice restaurant with friendly colleagues. The culture and ambiance at Salsa Shop is great and that's why I love working here.
What was your previous job?
Cashier at Jumbo.
What do you do in your spare time?
Watching movies on Netflix.
Oscar Soto (41) - Cook
Why did you decide to work for this company?
I love to cook and at Salsa Shop they needed a cook so that's why I decided to apply.
What was your previous job?
I was a cook in a restaurant in Spain.
What do you do in your spare time?
I love to cook and watching movies.