Shift Leader
Salsa Shop
Amsterdam +
What is required?
Hospitality experience
Eye for detail
The ambition to grow within the company
Good leadership skills
Willingness to regularly work on weekends
What will you get?
From €12,00 gross per hour, depending on your age
From 10 hours a week - fulltime (38 hours)
24 vacation days based on 38 hours
Internal training
Paid breaks; free meal per shift
What will you do?
40% Helping customers
30% Tidying and refilling
10% Administration
10% Solving complaints and problems
10% Managing team
This vacancy has been created based on interviews with employees to help you get a realistic preview of the job.
Vacancy
Currently we are fully staffed, you're more than welcome to apply for this job but when a spot opens we will reply to your application. Thanks!
As a Shift Leader at Salsa Shop, you are responsible for making sure everything runs smoothly during your shift. When the General Manager is there, you support him or her. You supervise the Team Members and also assist customers with their orders. Together with your colleagues, you ensure the store is always clean and tidy, and that supplies are replenished. If necessary, you also help in the kitchen preparing food. You assist with the orders placed at the suppliers and calculate the cash position at the end of the evening shift. When a problem arises, you are the first point of contact.
You follow training courses about the food and learn how to interact with clients in different situations. There are morning, afternoon and evening shifts. During the morning shift, all the food is prepared and the evening shift involves a thorough clean and closing the shop.
You enjoy cooperating with different people and you have to be prepared to do the dirty work sometimes.
Working week
Shift Leader
Miruna Diaconescu
A day is enjoyable when everyone in your team and the customers are satisfied.
A day is less enjoyable if there are numerous problems with orders and it is too busy to deal with them properly.
09:00

10:00

11:00

12:00

13:00

14:00

15:00

16:00

17:00
You receive a call from a customer that something is missing in their order that has just been delivered. What do you do?
First, you apologize. Then you tell the customer that you will solve the problem. You call the delivery service that delivered the meal and ask if they can send another delivery person. The missing item is then prepared and given to the delivery person. This way you make sure the customer still has a positive experience with Salsa Shop.
Growth
You can develop from Shift Leader to General Manager (GM). As GM you are ultimately responsible for the store and the staff, and you learn what it is like to run your own business. After that, there is the possibility to move to the position of Regional Manager (RM). A RM is responsible for more stores and supports the GM's.
Working at Salsa Shop
Salsa Shop was founded in 2014 and now has 10 locations. This makes it the largest fresh Mexican food chain on the European mainland. It employs 130 people who are spread over various locations in the Netherlands.
HQ in Amsterdam

Active in the Netherlands

50% / 50%

Average age 23

130 employees in NL
Colleagues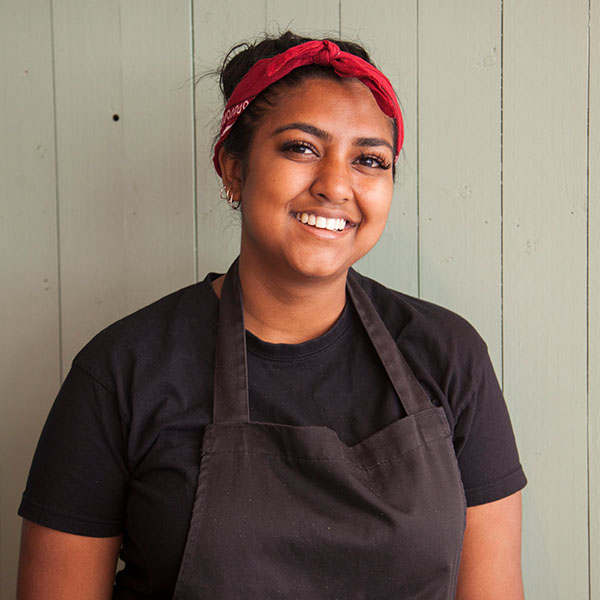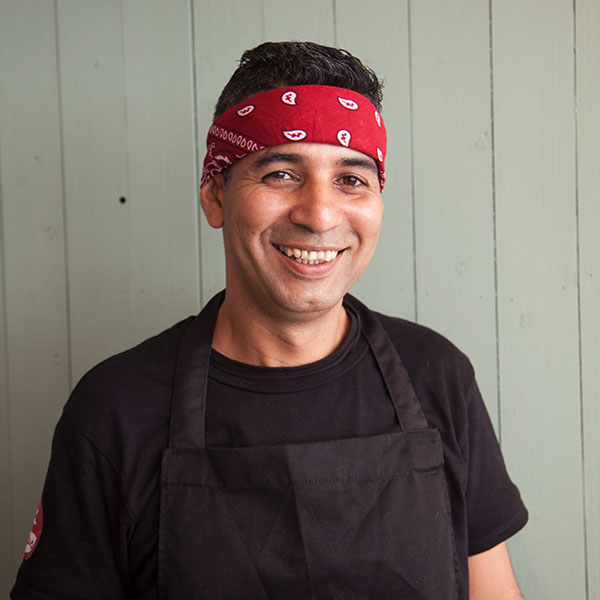 Raziah Fatehmahomed (19) - Team Member
Why did you decide to work for this company?
I wanted to work at a nice restaurant with friendly colleagues. The culture and ambiance at Salsa Shop is great and that's why I love working here.
What was your previous job?
Cashier at Jumbo.
What do you do in your spare time?
Watching movies on Netflix.
Oscar Soto (41) - Cook
Why did you decide to work for this company?
I love to cook and at Salsa Shop they needed a cook so that's why I decided to apply.
What was your previous job?
I was a cook in a restaurant in Spain.
What do you do in your spare time?
I love to cook and watching movies.