Financial Controller
TMF Group
Amsterdam
What is required?
Master's degree
5 years of experience
Excellend command of the English language, both written and verbal
Experience with Excel
Knowledge of IFRS
Strong communication skills
What will you get?
€3.300 - €4.500 p/m
40-hour workweek
26 days off
Subject-oriented and soft skills training within TMF Group
8% holiday pay, thirteenth salary, laptop, travel allowance, participation Health Platform (massages) and NS business card
What will you do?
30% Meetings local TMF offices
25% Checking reported numbers
10% Executing monthly closing procedures
10% Setting up reports
15% Working on projects
5% Supporting Financial Planning and the Analysis department
5% Administration
This vacancy has been created based on interviews with employees to help you get a realistic preview of the job.
Ask a question directly
Jeroen Joling
Senior Corporate Recruiter
Vacancy
As a Financial Controller at TMF Group you monitor and control the monthly reports of local TMF offices. You ensure that the reporting complies with International Financial Reporting Standards (IFRS) and that data from local entities are accurately recorded in OneStream, TMF Group's consolidation software. For each report, closing procedures are performed with OneStream; this includes dealing with intercompany differences, performing cost evaluations and booking pro-forma closing journals. You create and distribute a standard position paper and prepare explanatory notes for the quarterly and annual reports.
In addition, you work with the audit team on improvement projects and support the Financial Planning and Analysis department with management accounting requirements, the budget and the forecasting process.
If you enjoy solving analytical problems and you can work well under pressure, this is a job for you.
Calendar
Financial Controller
Inge Weenink
I like it when as a team, we have successfully completed the monthly reports on time.
A day is less fun when I'm mainly chasing people on the phone, because I haven't received the right documents yet.
08:00

09:00

10:00

11:00

12:00

13:00

14:00

15:00

16:00

17:00

18:00

19:00

20:00
You receive an email from a local controller two days before the deadline that they are having trouble with their IFRS 16 report. What do you do?
You schedule a call with the controller, taking their time zone into account. You ask them to send you their IFRS 16 calculation template in advance so that you can prepare. During the call, you first check if you have fully understood the problem they are facing. Then you show them both the IFRS 16 template and the reporting package. Based on this, you will show how the IFRS 16 report can be prepared. It is important to explain this simply and clearly. You email them after the conversation and tell them that they can always contact you again later, should there be any other issues. When the report finally arrives, you check whether it meets all the requirements.
Growth
Within the TMF Academy, employees have the opportunity to follow both professional and soft-skill courses in a very broad range. And our global footprint makes an international career possible! We are committed to fast-tracking people with potential and create opportunities for advancement within the company.
Senior Financial Controller
Manager Financial Control
Director Accounting & Consolidation
Working at TMF Group
TMF Group was founded in 1988 and is a global expert in local business. With a network of offices in more than 83 countries, TMF Group has the expertise and knowledge in that country to help companies expand. We help our customers with the following solutions: HR & Payroll, Accounting & Tax, Family & Business Wealth Solutions, Global Governance Solutions, Alternative Investments and Corporate Secretarial.
HQ in Amsterdam

Active in 83 countries

53 % / 47%

Average age 40

430 employees in NL

7600 employees worldwide
Colleagues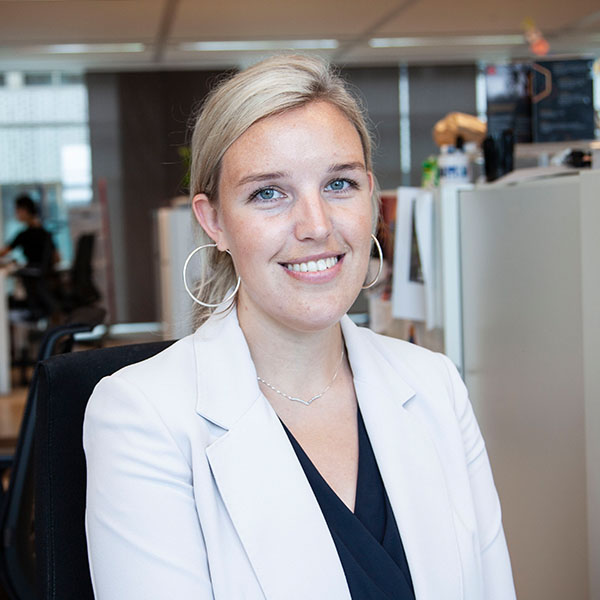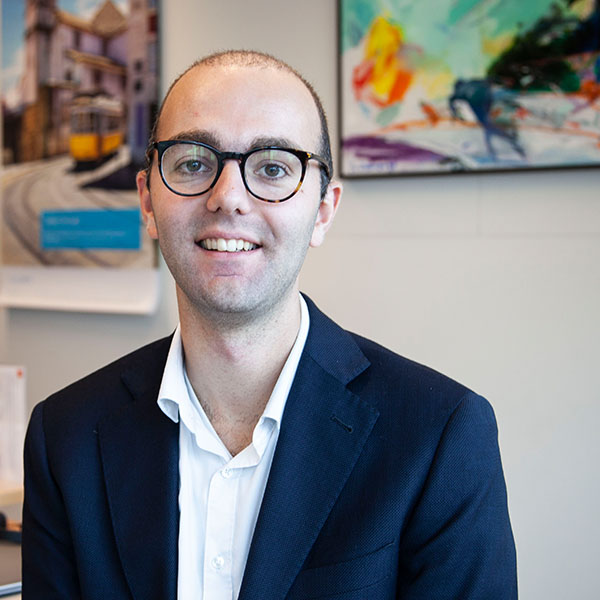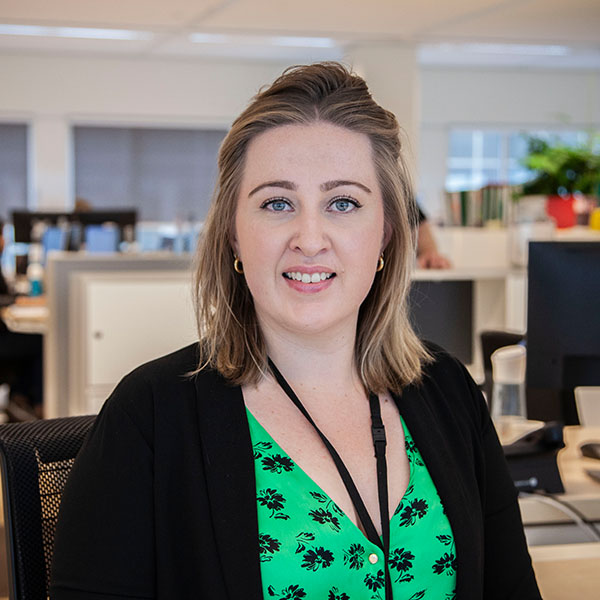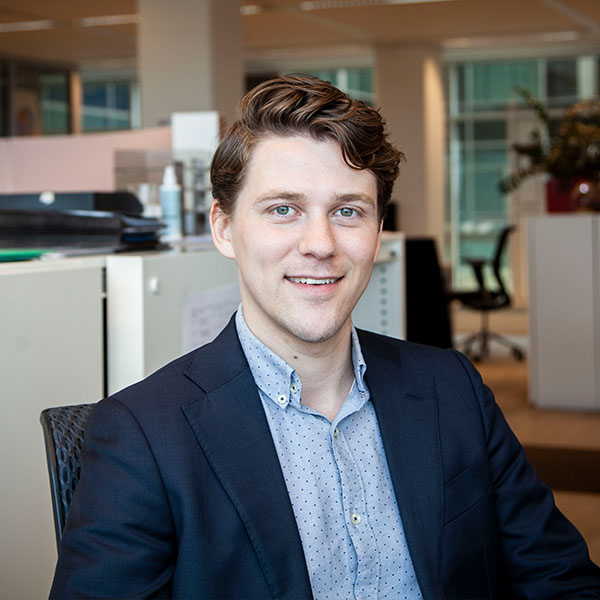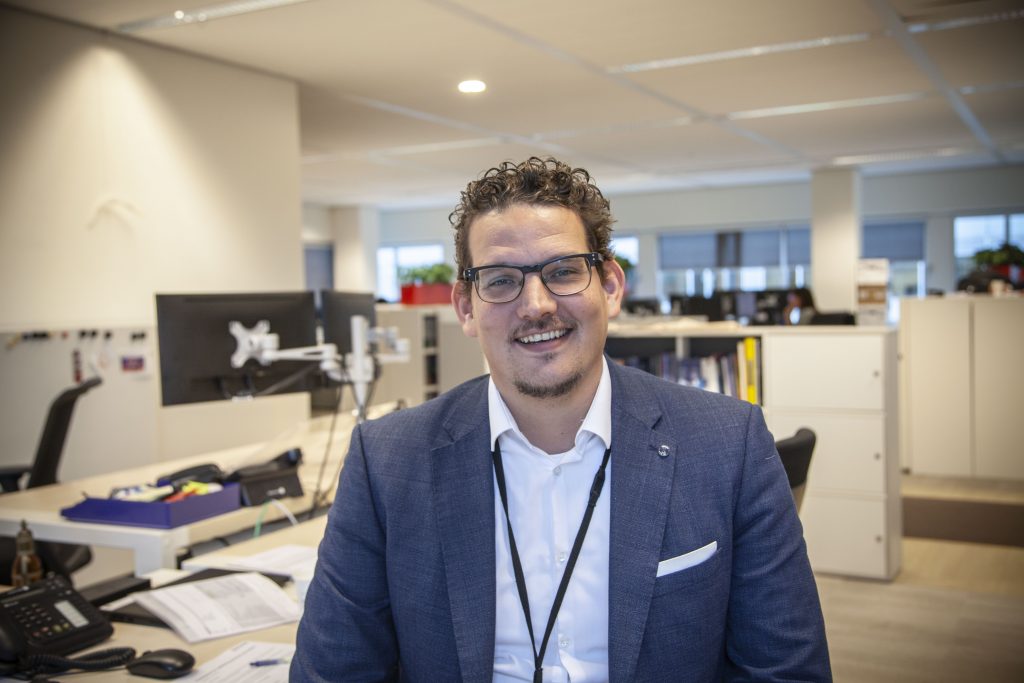 Myrthe Luitjens (32) - Legal Officer
Why did you decide to work for this company?
After I graduated I applied for jobs and I looked for an internationally oriented job. Via a jobsite I found TMF Group and I was invited for an interview within a week. The cozy atmosphere immediately appealed to me and I work almost exclusively with international customers.
What did you study?
Bachelor International & European Law, Masters International Finance & Business Law.
What do you do in your spare time?
Running, strength training, traveling, drinks, tennis and reading.
Marco Geurs (30) - HR Specialist
Why did you decide to work for this company?
During my studies I ended up at TMF Group as a working student in the HR department. When I was asked to stay after my studies, I didn't have to think about it. Via the Jr. HR Specialist role I ended up in my current position as an HR Specialist.
What did you study?
Masters in Public Administration.
What do you do in your spare time?
Go on holiday at least four times a year, cycling and tennis.
Simone Grondsma (33) - Supervisor Legal
Why did you decide to work for this company?
When I just returned from abroad, I was looking for an internationally oriented employer. The fact that TMF Group has both an international clientele and a global presence was the trigger for me to apply.
What did you study?
Masters in Business Law - Leiden University.
What do you do in your spare time?
Reading, traveling and visiting museums.
Floris Hop (26) - Junior Accounting Officer
Why did you decide to work for this company?
Working at TMF Group gives me the opportunity to learn a lot in a relatively short time. I get a perfect picture of how companies are managed, how legislation is complied with, and how relationships with external (foreign) parties work.
What did you study?
Bachelor International Business & Management.
What do you do in your spare time?
Discover the world.
Jesper Kuvenhoven (37) - Team Leader Account Managers
Why did you decide to work for this company?
I started working at TMF Group because it is a renowned name within the trust sector and because of my interest and affinity with the financial market. In addition, there is a multi-cultural corporate culture.
What was your previous job?
Account Manager, Institutional Services at Kasbank N.V.
What do you do in your spare time?
Sports, travel and reading.