Working at TMF Group
TMF Group was founded in 1988 and is a global expert in local business. With a network of offices in more than 83 countries, TMF Group has the expertise and knowledge in that country to help companies expand. We help our customers with the following solutions: HR & Payroll, Accounting & Tax, Family & Business Wealth Solutions, Global Governance Solutions, Alternative Investments and Corporate Secretarial.
" Join us if you are looking for a place to work in a diverse and international environment. Do not join us if you do not like working in a fast-paced and changing environment. "
HQ in Amsterdam

Active in 83 countries

53 % / 47%

Average age 40

430 employees in NL

7600 employees worldwide
Growth possibilities at this company
Within the TMF Academy, employees have the opportunity to follow both professional and soft-skill courses in a very broad range. And our global footprint makes an international career possible! We are committed to fast-tracking people with potential and create opportunities for advancement within the company.
Why work at TMF Group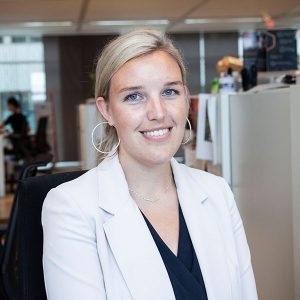 Myrthe Luitjens
Legal Officer
After I graduated I applied for jobs and I looked for an internationally oriented job. Via a jobsite I found TMF Group and I was invited for an interview within a week. The cozy atmosphere immediately appealed to me and I work almost exclusively with international customers.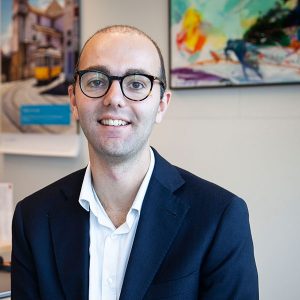 Marco Geurs
HR Specialist
During my studies I ended up at TMF Group as a working student in the HR department. When I was asked to stay after my studies, I didn't have to think about it. Via the Jr. HR Specialist role I ended up in my current position as an HR Specialist.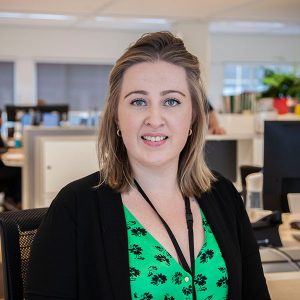 Simone Grondsma
Supervisor Legal
When I just returned from abroad, I was looking for an internationally oriented employer. The fact that TMF Group has both an international clientele and a global presence was the trigger for me to apply.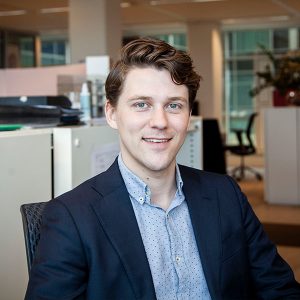 Floris Hop
Junior Accounting Officer
Working at TMF Group gives me the opportunity to learn a lot in a relatively short time. I get a perfect picture of how companies are managed, how legislation is complied with, and how relationships with external (foreign) parties work.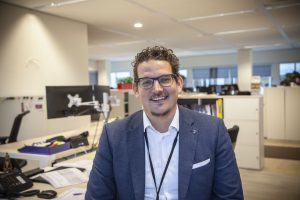 Jesper Kuvenhoven
Team Leader Account Managers
I started working at TMF Group because it is a renowned name within the trust sector and because of my interest and affinity with the financial market. In addition, there is a multi-cultural corporate culture.
What is our biggest challenge?
To help our clients expand and invest seamlessly accross international borders.
'To invest seamlessly across international borders.'
TMF Group