Jobs

Fundamental Content Creator
Fundamental Content Creator
MN Trading
Amsterdam
What is required?
A minimum of HBO work and intellectual level
You are analytically strong and love writing content
Fluent in English, preferably also Dutch
You live within traveling distance of Amsterdam
You like to dive into (new) projects and always want to be up to date with developments
A great passion for crypto!
What will you get?
Starting at €2.700 gross p/m (based on knowledge and experience)
32 to 40-hour working week
Up to 26 days of holiday
Opportunities to grow within the company, for example to become a fulltime fundamental analyst
Work at home opportunities with your own laptop provided by us
Reimbursement of travel expenses
Educational and dynamic work environment
What will you do?
30% Research
25% Content creation
25% Searching for promising projects
10% Answering community questions
10% Internal meetings
This vacancy has been created based on interviews with employees to help you get a realistic preview of the job.
Vacancy
As a Fundamental Content Creator at MNTrading, you are responsible for searching promising projects for the community of the organization to invest in as well as to generate investment-related content on the different social media channels. Your research consists of analyzing whitepapers, blogs, Twitter, podcasts and YouTube videos, as well as looking at industry trends around you.
When you start a new assignment, you immerse yourself in the information about the project as well as the relevant (upcoming) developments. Because of this, it is important that you already have (some) experience and affinity with the crypto industry. 
In addition, you answer questions that come up in the community. Since the group is largely made up of beginners, these questions are normally easy to answer. For example, you help with questions about the wallets, tokens and specific projects. 
You combine all that you find to create insightful investment-related content for both the paying community as well as the community we built up across social media channels. In order to do this well, it is also important to have experience in writing. 
Besides creating content, you work with the rest of the Fundamental department to search for interesting projects for the Technical Analysts to trade and you are in close contact with the Marketing team for everything social media related.
If you like to research the world of crypto by diving into promising projects, and you do not mind that they sometimes turn out to be unsuitable, this is a job for you.
Working week
Fundamental Content Creator

On a good day, you find a new project. At first, you are not sure whether the project has potential, but after a thorough analysis, you realize that the project is indeed undervalued and thus important to the community.
On a lesser day, the market keeps on declining. This has consequences for the community members and potential projects.
09:00

10:00

11:00

12:00

13:00

14:00

15:00

16:00

17:00
Lunch

Answering community questions

Searching and analyzing promising projects

Creating content

Lunch

Searching and analyzing promising projects

Meeting with Fundamental Analyse Team

Answering community questions

Creating content

Documenting special events

Lunch

Creating content

Answering community questions

Searching and analyzing promising projects

Creating content

Documenting special events

Searching and analyzing promising projects

Lunch

Answering community questions

Searching and analyzing promising projects

Searching and analyzing promising projects
You are approached by a customer, looking for advice. How do you help them?
It could be that the customer is just looking for feedback on their own investment. In that case, you refer them to a good source that explains what they need to know. Most of the time, you already have the source written out, although it could be that you write the source yourself.

Sometimes, since you are an expert, you add your own opinion to the advice you give the customers, for example on specific projects or investments.
Growth
MNTrading is working on a personal development plan with an official budget. Among other things, this budget finances courses and training courses, which promote the development and growth of employees. Currently, MNTrading is still in the start-up phase, so the ways an employee can develop, depends on their own initiative.
Fundamental Content Creator
Working at MN Trading
MN Trading was founded in 2020, with the purpose of supporting people with managing their personal finances. The organization does this by helping customers with Trading, Investing and Learning, focusing on crypto. The start-up has already grown considerably: from one founder, to a team of fifteen employees. Many clients come to MN Trading  because they want to earn money, and realize they can't do this by simply following other people. Instead, they want to learn more, and put in the work themselves. MN Trading meets this need by offering financial and trading tools.
For many more vacancies check our Dutch job overview
HQ in Amsterdam

International customer base

25% / 75%

Average age is late twenties

Team of 15 co-workers

Work from home options
Colleagues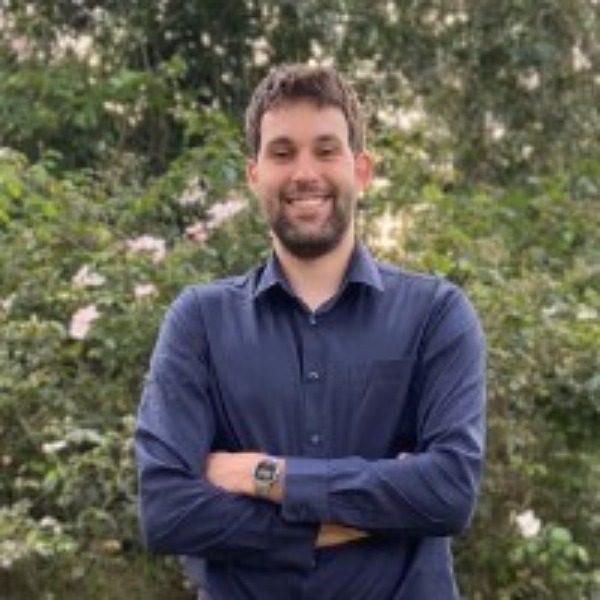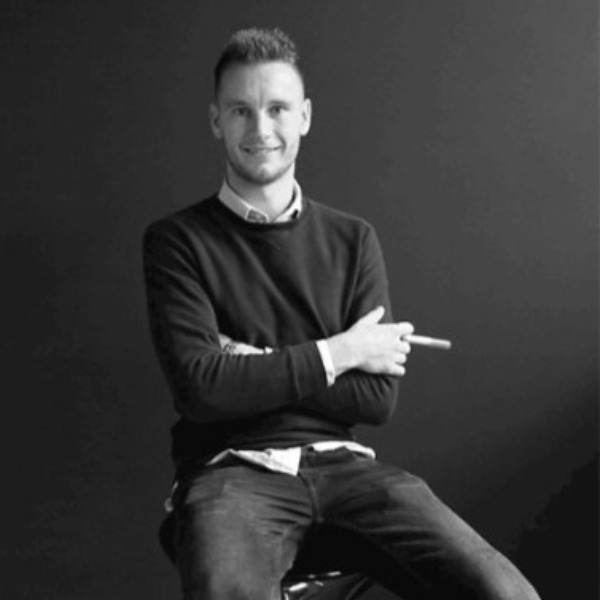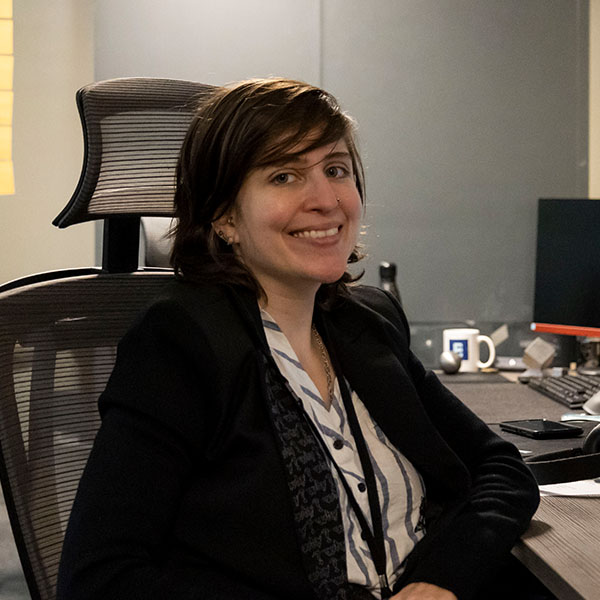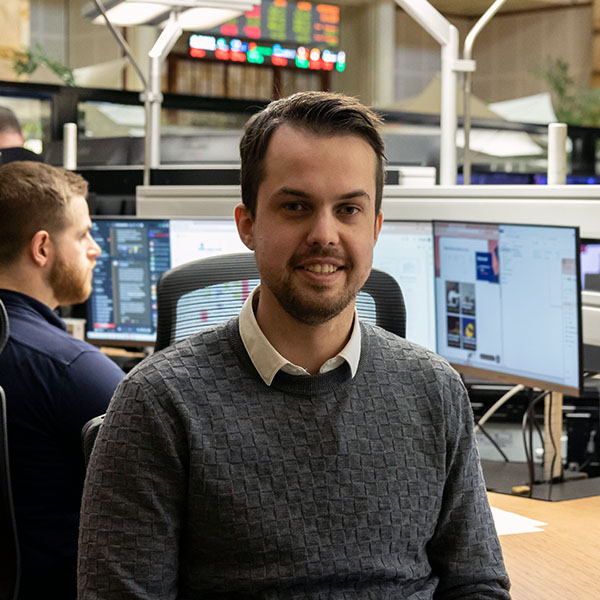 Why did you decide to work for this company?

Teun Kerkhof - Analyst
Why did you decide to work for this company?
MN Trading is an amazing place for crypto-enthusiasts to further refine their knowledge, and keep involved with the space. Through our educational platform, you help others to get on board and understand crypto-investments. Our team consists of Analysts in crypto TA and FA, in both trade and investment fields. Working here, means learning, contributing and helping others: our members, and your co-workers. This is because crypto is a continuously innovating and changing industry, which makes the work so special and challenging.<br />
Bart Janssen - Analyst & Growth Marketeer
Why did you decide to work for this company?
I practice combining my work with what I love most (crypto) here. Every day, I enjoy going to work, because I am building a fast growing business, alongside young and like-minded people.
Sarah Chebaro - Marketing Employee
Why did you decide to work for this company?
My position is what I am looking for in my career. After the first conversation I knew this would be a great company. I like the company culture and the people who work here: they have become not only colleagues, but also friends.
What was your previous job?
Writing news articles and making documentaries
What do you do in your spare time?
Sport! I am a huge fan of contact sports and currently I am working with lifting weights.
Michaël van de Poppe (28) - CEO
Why did you decide to work for this company?
I founded MN Trading because I wanted to make a difference for people who want to invest in the crypto industry. To do this, they are are missing certain sources in the crypto scene. We offer these tools. From that perspective, and by making a real, fundamental contribution to the lives of customers, I am incredibly motivated to work and grow with MN Trading.
What was your previous job?
Entrepeneur
What do you do in your spare time?
Going out for dinner, playing sports, watching soccer, traveling and read books
Application process
You send in your application
First meeting with Supervisor
Second meeting with Managing board
Offer