Jobs

Customer Service Specialist
Customer Service Specialist
MN Trading
Amsterdam
What is required?
MBO/HBO working and thinking level
At least 1 year of customer service experience
Precise, independent and enterprising
Good command of the Dutch and English languages, both oral and written
You are customer oriented, clear and analytically strong
You live within traveling distance of Amsterdam
Some affinity with crypto
What will you get?
€1.900 - €2.900 gross p/m (based on knowledge and experience)
32 to 40 hours working week
Up to 26 days of holiday
Courses and training opportunities in the field of crypto
Laptop, business card and home working facilities
Company fitness
What will you do?
50% Handling customer questions and complaints
20% Processing and tracking new orders
15% Internal consultation
15% Project support
This vacancy has been created based on interviews with employees to help you get a realistic preview of the job.
Vacancy
As a Customer Service Specialist at MNTrading you are responsible for helping (new) customers with questions and complaints about the product and service of the company. You'll receive these via Twitter and Discord, but mainly via email and LiveChat. Since MNTrading offers crypto content, the organization is looking for someone with crypto affinity; you can also develop into the role of an analyst.  
MNTrading offers three different informative and advisory subscriptions in the field of crypto. The questions you'll receive are mainly about the prices, conditions and differences between these subscriptions whereas the complaints you'll deal with are mainly about the subscriptions' content. You deal with them by identifying what the customer is dissatisfied with and what is needed to resolve it. You also consult with the Operations Director on how to deal with the complaints.
You'll also be processing new subscriptions, which clients have purchased at MNTrading. These orders are received at WooCommerce, where you manually complete the status of the members' orders. You'll also update the subscriptions of the members, by updating the Discord username and Disco ID. If the members have not yet submitted their Discord ID, you will send them an email to request their Discord ID again. Without a Discord ID, they will not be able to access MNTrading's private Discord group. 
You also work on various internal projects, for example, on the outflow of cancelled subscriptions. You collect and deliver documents so your team members can use the right information. The role you take on within these projects depends on your background and expertise. You are expected to want to develop yourself further and to be proactive in this regard.
Together with the Operations Director you form the Customer Service team. Furthermore, you regularly work together with the Marketing team: you will also refer customers to them for specific newsletter questions.
If you enjoy talking to many different customers about crypto, and find it challenging to listen carefully and receive several questions at the same time, then this is a job for you.
Working week
Customer Service Specialist

On an enjoyable day, you receive positive feedback back from a client. A client thanks you for your help, and is happy with the community MNTrading has built.
On a less enjoyable day, you have to deal with many different complaints. The customer informs you they are not satisfied with the content. You discuss this with the Operations Director, and try to come up with a suitable solution.
09:00

10:00

11:00

12:00

13:00

14:00

15:00

16:00

17:00
Lunch

Handling customer queries via Live Chat, e-mail, HubSpot and Discord

Handling customer compliants

Project support

Meeting with Director of Operations

Handling customer queries via Live Chat, e-mail, HubSpot and Discord

Handling customer compliants

Handling customer queries via Live Chat, e-mail, HubSpot and Discord

Meeting with Marketingteam

Lunch

Handling customer complains

Project support

Handling customer queries via Live Chat, e-mail, HubSpot and Discord

Lunch

Handling customer queries via Live Chat, e-mail, HubSpot and Discord

Handling customer compliants

Handling customer queries via Live Chat, e-mail, HubSpot and Discord

Project support

Lunch

Meeting with Supervisor

Handling customer compliants

Handling customer queries via Live Chat, e-mail, HubSpot and Discord
A new customer applies for a gold subscription. How do you ensure that this new order is processed?
Once the customer has purchased the subscription, this is added to the New Beginners Sheet. All relevant information about the customer can be found in this sheet, such as the type of subscription and the start and payment dates.

You send an introductory message to the new customer and welcome them. You also ask for the customer's Discord data so that you can add this to the appropriate Discord group. If you still don't get a response after a few days, you send a reminder.

You make a note of when a reply has been given and whether the customer needs help. You also continue to update the New Beginners Sheet by processing canceled and renewed subscriptions. You may provide this data for certain internal projects.

You work on constantly improving the customer journey. So you use developments around the new customer to optimize this customer journey.
Growth
MNTrading is working on a personal development plan with an official budget. Among other things, this budget finances courses and training, that promote the development and growth of employees. Currently, MNTrading is still in the start-up phase, so the ways an employee can develop, depends on his or hers own initiative.
Customer Service Specialist
Working at MN Trading
MN Trading was founded in 2020, with the purpose of supporting people with managing their personal finances. The organization does this by helping customers with Trading, Investing and Learning, focusing on crypto. The start-up has already grown considerably: from one founder, to a team of fifteen employees. Many clients come to MN Trading  because they want to earn money, and realize they can't do this by simply following other people. Instead, they want to learn more, and put in the work themselves. MN Trading meets this need by offering financial and trading tools.
For many more vacancies check our Dutch job overview
HQ in Amsterdam

International customer base

25% / 75%

Average age is late twenties

Team of 15 co-workers

Work from home options
Colleagues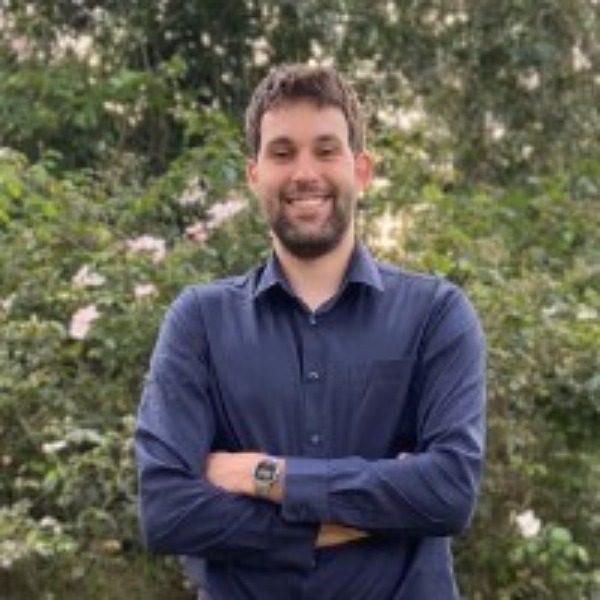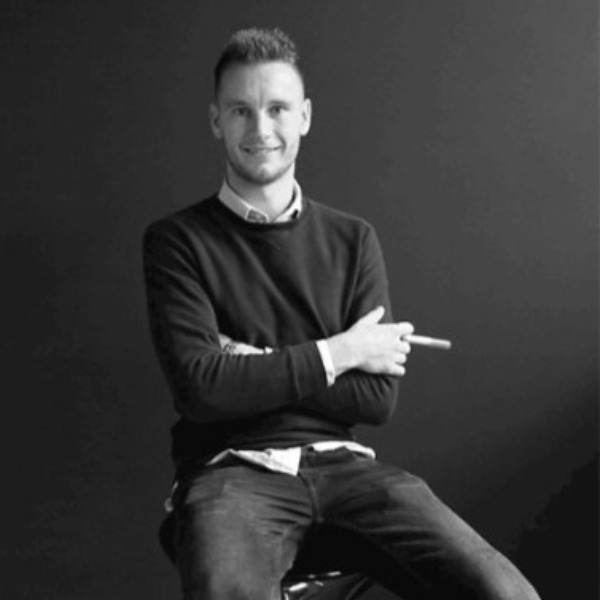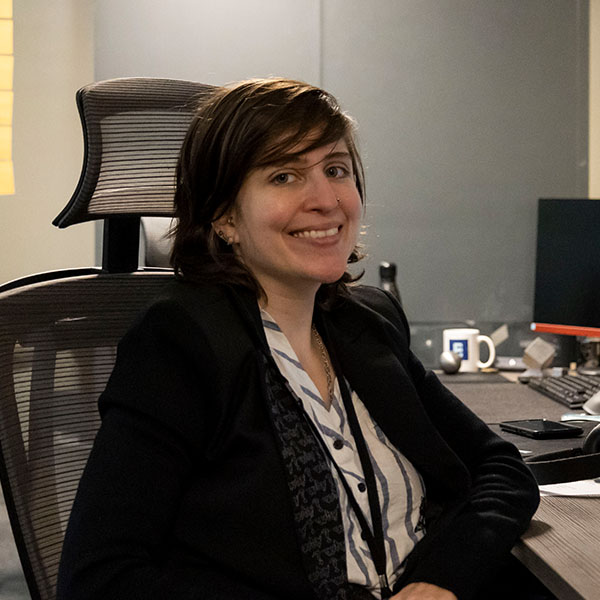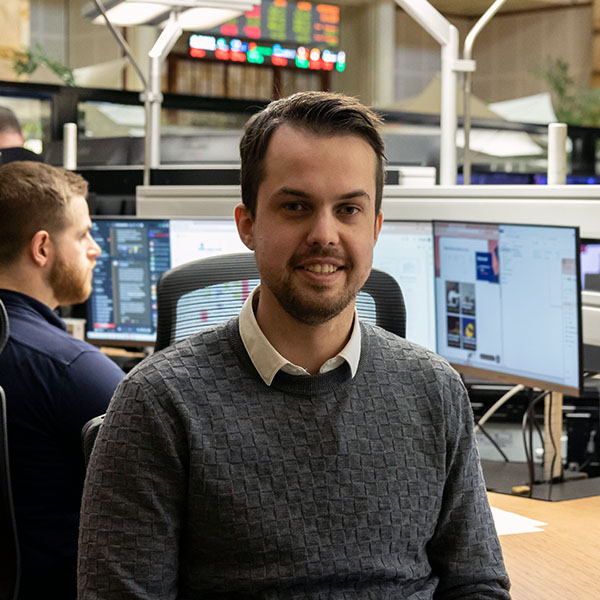 Teun Kerkhof - Analyst
Why did you decide to work for this company?
MN Trading is an amazing place for crypto-enthusiasts to further refine their knowledge, and keep involved with the space. Through our educational platform, you help others to get on board and understand crypto-investments. Our team consists of Analysts in crypto TA and FA, in both trade and investment fields. Working here, means learning, contributing and helping others: our members, and your co-workers. This is because crypto is a continuously innovating and changing industry, which makes the work so special and challenging.<br />
Bart Janssen - Analyst & Growth Marketeer
Why did you decide to work for this company?
I practice combining my work with what I love most (crypto) here. Every day, I enjoy going to work, because I am building a fast growing business, alongside young and like-minded people.
Sarah Chebaro - Marketing Employee
Why did you decide to work for this company?
My position is what I am looking for in my career. After the first conversation I knew this would be a great company. I like the company culture and the people who work here: they have become not only colleagues, but also friends.
What was your previous job?
Writing news articles and making documentaries
What do you do in your spare time?
Sport! I am a huge fan of contact sports and currently I am working with lifting weights.
Michaël van de Poppe (28) - CEO
Why did you decide to work for this company?
I founded MN Trading because I wanted to make a difference for people who want to invest in the crypto industry. To do this, they are are missing certain sources in the crypto scene. We offer these tools. From that perspective, and by making a real, fundamental contribution to the lives of customers, I am incredibly motivated to work and grow with MN Trading.
What was your previous job?
Entrepeneur
What do you do in your spare time?
Going out for dinner, playing sports, watching soccer, traveling and read books
Application process
You send in your application
First meeting with Supervisor
Second meeting with Managing board
Offer