Working at Vopak
At Vopak, we store vital products with care. Products for everyday life. The energy that allows people to cook, heat or cool their homes and for transportation. The chemicals that enable companies to manufacture millions of useful products. The edible oils to prepare food. We take pride in improving access to cleaner energy and feedstocks for a growing world population, ensuring safe, clean and efficient storage and handling of bulk liquid products and gases at strategic locations around the world. We are excited to help shape a sustainable future by developing infrastructure solutions for new vital products, focusing on zero- and low-carbon hydrogen, ammonia, CO2, long-duration energy storage and sustainable feedstocks. Although the demand for storage and logistics of sustainable energy products is changing, today we also meet the needs of today's society. At our terminals, where everything goes on 24/7, we store the vital products on which today's society is built.
We have a track record of over 400 years in navigating change and are continuously investing in innovation. On sustainability, we are ambitious and performance-driven. Our balanced sustainability roadmap reflects key topics that matter most to our stakeholders and where we can have a positive impact for people, planet and profit and the United Nations Sustainable Development Goals.
Headquarters Rotterdam

Active in 23 countries

18% / 82%

Average age 38

1,100 employees in NL

6,000 employees worldwide

10 terminals in the Netherlands, 78 terminals worldwide
Why work at Vopak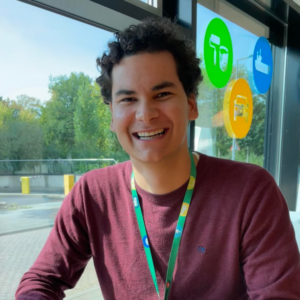 Thomas Visser
Management Trainee
I have always been very interested in the global energy markets and how the energy transition will create new opportunities for the import and export of renewable energy and sustainable feedstocks. When you are working for Vopak you are right in the middle of it! As a Management Trainee, I got the opportunity to first work in the Operations department at one of the largest energy terminals. Afterwards I moved to the New Energy & LNG team, where I am currently working on developing low-carbon supply chains for new and existing customers.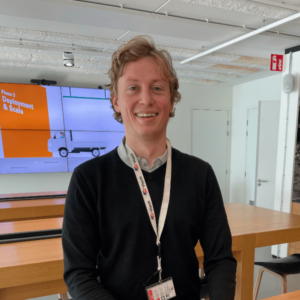 Sander de Jong
Management Trainee
The port is the place where it happens. And Vopak is a company that can make it happen. It is a leading company with the influence, pioneering spirit and right set of values to make a difference and help accelerate the energy transition. The dynamic and multidisciplinary character of the company really appealed to me.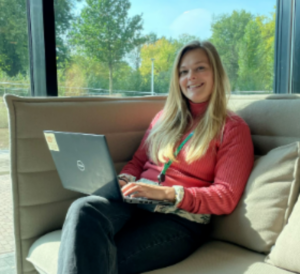 Emma Zomer
Management Trainee
I was looking for a company with an international work environment and where I could contribute to the decarbonization of large industrial players. Within Vopak I found not only that, but also an informal constructive workplace with amazing people. I joined Vopak during my graduation internship, and felt like I could truly make a difference with my background in Sustainable Energy Technologies. Nowadays, I work on new energy related projects all over the world!
Jobs at Vopak
What is our biggest challenge?
Vopak stores products that are crucial to society. With the energy transition, the vital products we store are also changing. Therefore, our biggest challenge and opportunity is to accelerate towards new energies and sustainable feedstocks.
'Accelerate towards new energies and sustainable feedstocks.'
Vopak