Werken bij Vopak
Vopak is wereldwijd de grootste aanbieder van onafhankelijke tankopslag. Het bedrijf is gespecialiseerd in veilige, schone en efficiënte opslag van producten die cruciaal zijn voor de maatschappij zoals olie, biodiesel, chemicaliën, gas en eetbare oliën. Vopak heeft in Nederland 8 terminals en zo'n 1.100 werknemers. Wereldwijd beschikt Vopak over 67 terminals en werken er meer dan 6.000 werknemers.
Hoofdkantoor Rotterdam

Actief in 30 landen

25% / 75%

Gem. leeftijd 38 jaar

1.100 werknemers in Nederland

6.000 werknemers wereldwijd
Ontwikkelen binnen het bedrijf
Binnen Vopak is het mogelijk om meerdere kanten op te groeien; er wordt ook buiten je huidige discipline gekeken naar mogelijkheden. Het is afhankelijk hoe je jezelf ontwikkelt en welke mogelijkheden er op dat moment zijn.
Waarom werken bij Vopak
Thomas Visser
Management Trainee
I have always been very interested in the global energy markets and how the energy transition will create new opportunities for the import and export of renewable energy & sustainable feedstocks. When you are working for Vopak you are right in the middle of it! As a Management Trainee, I got the opportunity to first work in the Operations department at one of the largest energy terminals. Afterwards I moved to the New Energy & LNG team where I am currently working on developing low-carbon supply chains for new and existing customers.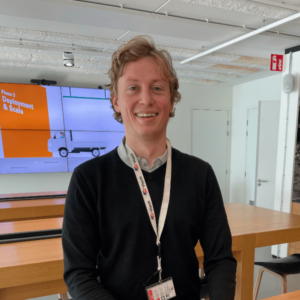 Sander de Jong
Management Trainee
The port is the place where it happens. And Vopak is a company that can make it happen. It is a leading company with the influence, pioneering spirit and right set of values to make a difference and help accelerate the energy transition. The dynamic and multidisciplinary character of the company really appealed to me.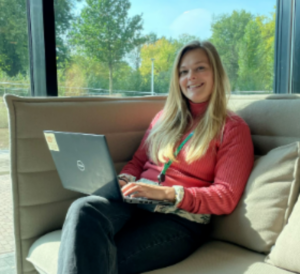 Emma Zomer
Management Trainee
I was looking for a company with an international work environment and where I could contribute to the decarbonization of large industrial players. Within Vopak I found not only that, but also an informal constructive workplace with amazing people. I joined Vopak during my graduation internship, and felt like I could truly make a difference with my background in Sustainable Energy Technologies. Nowadays, I work on new energy related projects all over the world!
Wat is onze grootste uitdaging?
Vopak slaat producten op die cruciaal zijn voor de maatschappij en die vaak heel veel aandacht en zorg nodig hebben. Dit betekent dat er dag in dag uit foutloos moet worden gewerkt om geen ongelukken of vervuiling te veroorzaken. De grootste uitdaging is om de license to operate te behouden.
'Onze license to operate behouden.'
Vopak