(Traineeship) Vopak NextGen Leaders Program
Vopak
Rotterdam
What is required?
Master's degree (graduated)
Good command of the Dutch & English language (oral & written)
Maximum 2 years of experience
Willing to travel regularly
Entrepreneurial mindset
Critical thinking
Great perseverance
What will you get?
€3.630 gross p/m (raise after one year)
40-hour working week
30 vacation days
Personal development program
Laptop and phone
Flexible/Hybrid working
What will you do?
20% Internal meetings
60% Working on your assignment
5% Administration
15% Training
This vacancy has been created based on interviews with employees to help you get a realistic preview of the job.
Vacancy
Are you looking for a meaningful career opportunity that adds value to people's everyday lives? Be a part of our Vopak NextGen Leaders Program to build a career with purpose: contribute to society by storing products that are vital for our daily lives and join us in our journey in shaping a sustainable future.
Program overview:
Vopak NextGen Leaders Program is on average a two-year program in which you work on a minimum of two assignments and have a number of placements at different locations, within different disciplines. As an example, you can get acquainted with the operational organization as well as the technical and commercial disciplines of Vopak. You will not only get the opportunity to gain a lot of knowledge about our core business by completing at least one-year assignment on one of our terminals but also on our sustainability and innovation efforts. 
Along with the learn-by-doing approach, you will be offered various training courses which will also challenge you to think about yourself and your own abilities. You will have a mentor, a senior leader, that supports you for the ultimate success along the path in developing your career.
You will start the program in April 2023 together with other trainees. Once you complete the program (on average, after 2 years), you can find your long-term place at Vopak based on your interests - there are always numerous opportunities available globally
Through the Vopak NextGen Leaders Program you will:
Drive the change, make a real impact from the start
We will work together to contribute to accelerating the energy transition, and digital innovation whilst committing to continuous improvements at existing facilities and projects under development. You will experience a high sense of autonomy and have the opportunity to translate your ideas into action.
Be your authentic self, work in an international, inclusive and diverse environment
We value and respect everyone's uniqueness -  we nurture the many different approaches and perspectives each culture and individual brings to our business. We're committed to an open and inclusive culture where our people can work safely and develop their full potential.
Bring out the leader in you, grow into the best version of yourself
We want to invest in you to become one of our leaders of the future. Leading yourself, other people, leading change, leading in our way of thinking. Through the NextGen Leaders program, we will support your development journey to prepare and challenge you for this!
Build meaningful connections
We believe there is more life than your work at Vopak. Along with our emphasis on work-life balance, we want your work experience to be delightful. We have certain communities that allow you to connect with others to enjoy the social aspect of working at Vopak.
If you enjoy learning a lot about yourself and Vopak, and you like working in an international company, then this is the program for you.
Working week
(Traineeship) Vopak NextGen Leaders Program

During an enjoyable working day, you have a lot of contact with colleagues and together you look at the strategy or the optimization of results.
During a less enjoyable day, you are mainly busy processing figures in presentations for internal reporting.
09:00

10:00

11:00

12:00

13:00

14:00

15:00

16:00

17:00

18:00

19:00

20:00
Reading and replying to emails

Lunch

Working on assignment

Processing to do's team meeting

Administration

Reading and replying to emails

Lunch

Short meeting with colleague

Working on assignment

Reading and replying to emails

Short meeting with colleague

Project meeting

Preparing the walk-in day

Working on assignment

Working on assignment

Reading and replying to emails

Lunch

Drinks Young Vopak

Consultation with Manager

Short meeting with colleague

Working on assignment
Growth
The growth path at Vopak is not fixed. Once the program is successfully completed, there are several options; continue in the line of the last assignment or go in a different direction. It depends on your ambitions and development as a NextGen Leader!
Manager Investor Relations
Business Development Manager
Working at Vopak
At Vopak, we store vital products with care. Products for everyday life. The energy that allows people to cook, heat or cool their homes and for transportation. The chemicals that enable companies to manufacture millions of useful products. The edible oils to prepare food. We take pride in improving access to cleaner energy and feedstocks for a growing world population, ensuring safe, clean and efficient storage and handling of bulk liquid products and gases at strategic locations around the world. We are excited to help shape a sustainable future by developing infrastructure solutions for new vital products, focusing on zero- and low-carbon hydrogen, ammonia, CO2, long-duration energy storage and sustainable feedstocks. Although the demand for storage and logistics of sustainable energy products is changing, today we also meet the needs of today's society. At our terminals, where everything goes on 24/7, we store the vital products on which today's society is built.
We have a track record of over 400 years in navigating change and are continuously investing in innovation. On sustainability, we are ambitious and performance-driven. Our balanced sustainability roadmap reflects key topics that matter most to our stakeholders and where we can have a positive impact for people, planet and profit and the United Nations Sustainable Development Goals.
Headquarters Rotterdam

Active in 23 countries

18% / 82%

Average age 38

1,100 employees in NL

6,000 employees worldwide

10 terminals in the Netherlands, 78 terminals worldwide
Colleagues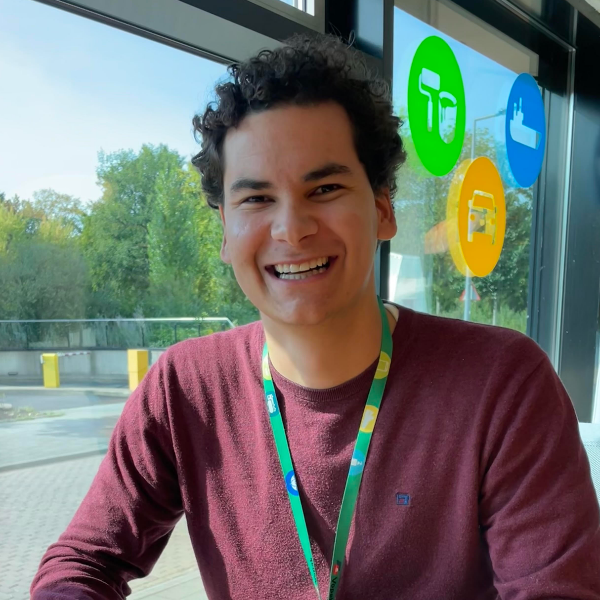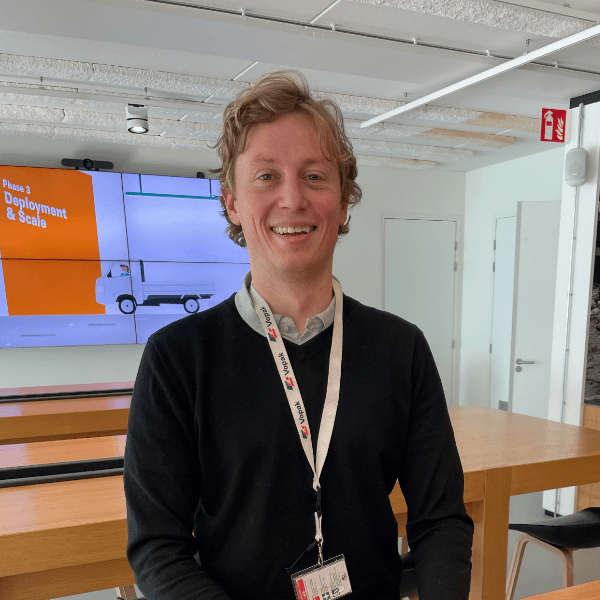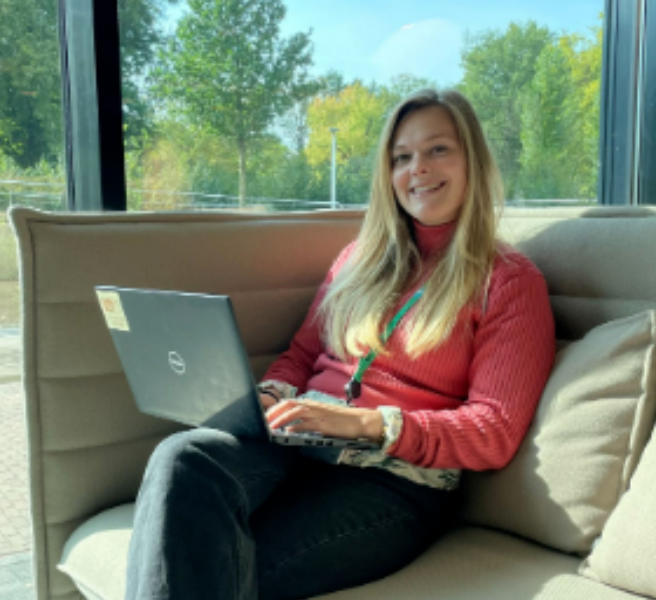 Thomas Visser - Management Trainee
Why did you decide to work for this company?
I have always been very interested in the global energy markets and how the energy transition will create new opportunities for the import and export of renewable energy and sustainable feedstocks. When you are working for Vopak you are right in the middle of it! As a Management Trainee, I got the opportunity to first work in the Operations department at one of the largest energy terminals. Afterwards I moved to the New Energy & LNG team, where I am currently working on developing low-carbon supply chains for new and existing customers.
What did you study?
Applied Earth Sciences
What do you do in your spare time?
During my free time, I am mainly busy with sports. I regularly play football, tennis and padel
Sander de Jong - Management Trainee
Why did you decide to work for this company?
The port is the place where it happens. And Vopak is a company that can make it happen. It is a leading company with the influence, pioneering spirit and right set of values to make a difference and help accelerate the energy transition. The dynamic and multidisciplinary character of the company really appealed to me.
What did you study?
Master Hydraulic Engineering (TU Delft)
What do you do in your spare time?
Playing football, tennis and hanging out with friends
Emma Zomer - Management Trainee
Why did you decide to work for this company?
I was looking for a company with an international work environment and where I could contribute to the decarbonization of large industrial players. Within Vopak I found not only that, but also an informal constructive workplace with amazing people. I joined Vopak during my graduation internship, and felt like I could truly make a difference with my background in Sustainable Energy Technologies. Nowadays, I work on new energy related projects all over the world!
What did you study?
Master Sustainable Energy Technology, TU Delft
What do you do in your spare time?
Horseback riding, running and drawing
Application process
Application
Assessment
Selection day (TBD)
Job offer
You will start the program in April 2023