Sales Manager
Realmark
Amsterdam
What is required?
Bachelor level
Excellent command of the Dutch language in both word and writing
Demonstrable affinity with real estate
Good at networking
What will you get?
€ 2,300 - € 3,300 gross p/m (+bonus)
40-hour workweek
24 vacation days
No work on the weekend
Budget for training
Laptop
What will you do?
60% Appointments with (potential) clients
20% Acquisition by telephone and mail
10% Prepare proposals and advice
10% Internal consultation
This vacancy has been created based on interviews with employees to help you get a realistic preview of the job.
Vacancy
As a Sales Manager at Realmark you are responsible for attracting new clients in the real estate world. You do so by scheduling many appointments and visiting potential clients on your own. You convince clients of the importance of good marketing in the real estate field. You ensure that you quickly build a network in the real estate field to engage new clients.  To do so, you frequently participate in events and trade shows. Furthermore, you provide advice to new and existing clients about their digital marketing strategy.
You work in a small and fast-growing team. Together with your team, the yearly and quarterly targets are determined.
If you enjoy networking and you are not easily put off then this is the job for you.
Calendar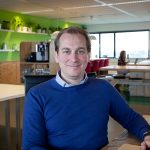 CEO
Marc Buijs
I have an enjoyable day when I have had several appointments and it looks as if they will lead to something.
A day is less enjoyable when you receive complaints from clients or need to do a lot of administration.
09:00

10:00

11:00

12:00

13:00

14:00

15:00

16:00

17:00

18:00
You attended a network event, which resulted in a lead. What do you do next?
You call them and try to schedule an appointment. This is to meet each other and can also be useful even if no immediate assignment is available. If an assignment is available, you gather as much information as possible about the project during the meeting. Then, you start preparing a proposal on the basis of this gathered information. You incorporate the project website and marketing in this proposal. You complete the proposal and submit it. The client could want a demo. In that case, you either visit them again or take a Client Success Manager with you during the first meeting.

Following the proposal, you will hear whether they want the assignment. If this is the case, you hand over the client to a Client Success Manager, but they will remain your client. You oversee whether everything is running smoothly and ensure contact with the client goes well.
Growth
Within Realmark it is possible to develop in different directions – possibilities are even considered from outside your current field. This depends on how you develop yourself and what possibilities are available at that point.
Working at Realmark
Realmark is the online marketing specialist in the real estate field. They provide the right digital marketing strategy and online visibility for developers, property investors, real estate agents and real estate communication agencies.
HQ in Amsterdam

Active in the Netherlands

40% / 60%

Average age 32

5 employees
Colleagues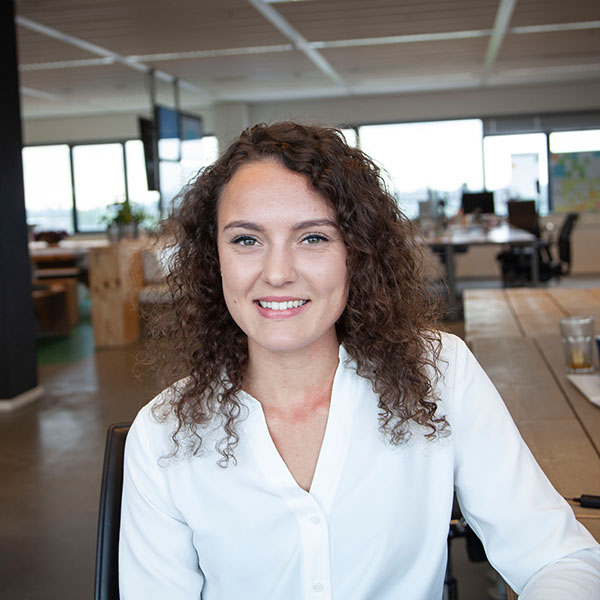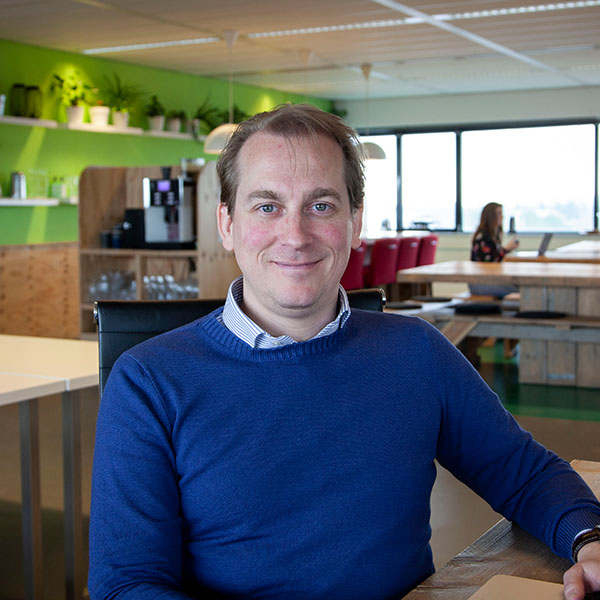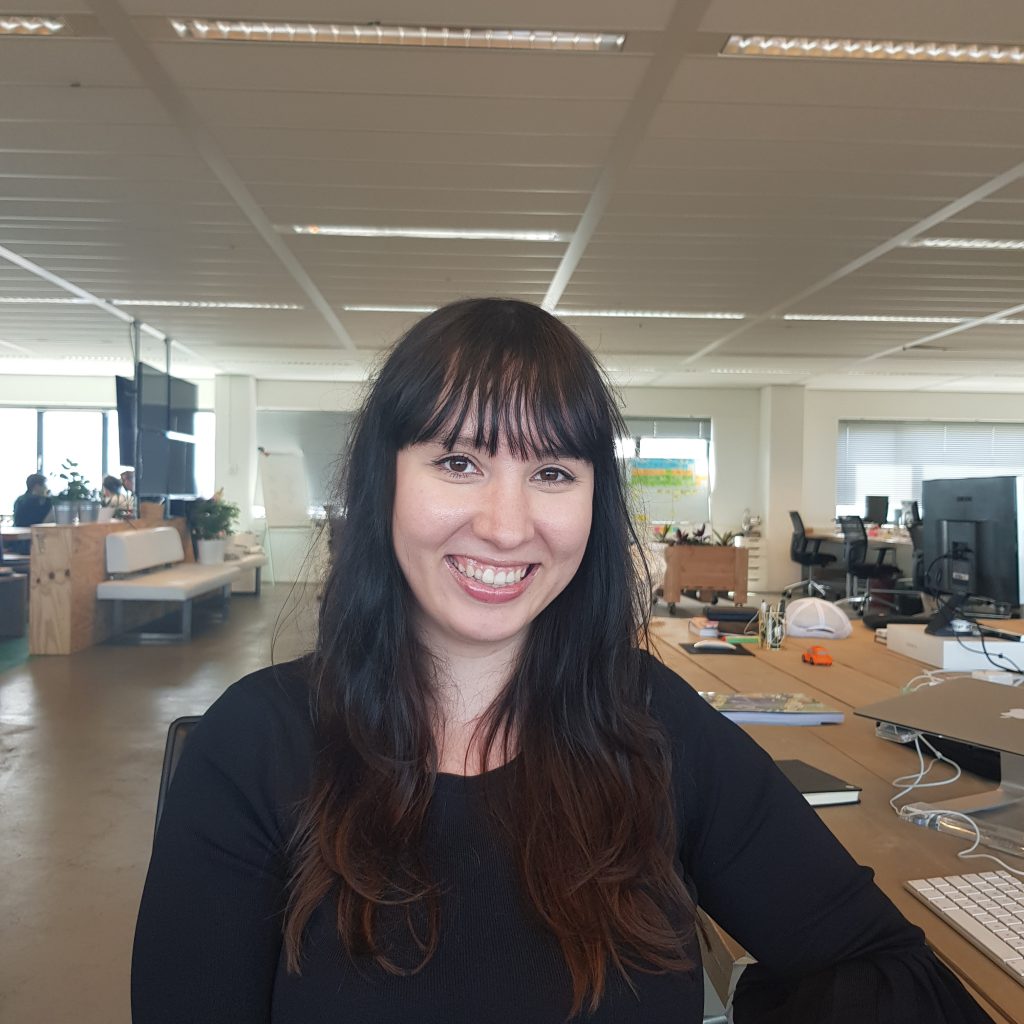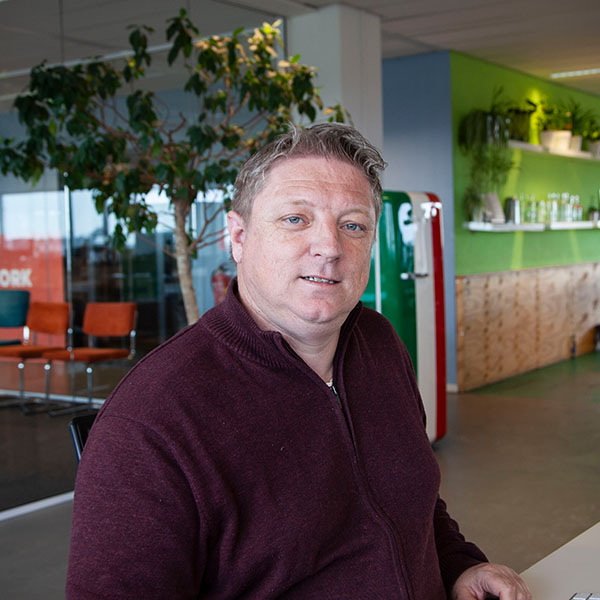 Jessica Scholten (25) - Campaign Manager
Why did you decide to work for this company?
After completing my studies, I was searching for a nice job in which I would be given the chance to grow and gain experience. At Realmark, I have been fully given this opportunity. Together with the nice atmosphere and the fact that everyone is willing to help each other makes me feel very happy where I am now at Realmark.
What did you study?
Media, information & Communication at the Hogeschool van Amsterdam.
What do you do in your spare time?
Traveling, exercising, good food and drinks.
Marc Buijs (41) - CEO
Why did you decide to work for this company?
I knew the founders very well and they asked me if I wanted to start working for Realmark.
What did you study?
Structural Business Administration.
What do you do in your spare time?
Doing fun things with my kids.
Sharon de Ronde (27) - Projectmanager
Why did you decide to work for this company?
During my studies I came into contact with the real estate world and actually found this very interesting! After first working for a project developer, Realmark appealed to me a lot because of the open and pleasant culture and the responsibilities you get. In addition, at Realmark you get the freedom to think about the future of the company and your position in it and you have very nice colleagues who are always ready for you!
What was your previous job?
Junior Communications Advisor & Marketing Communications Employee.
What do you do in your spare time?
Making music, city trips and cooking.
Jelle Pols (50) - Financial Controller
Why did you decide to work for this company?
Working for a start-up sounded interesting to me as it involves working in a dynamic environment where there is always a lot going on.
What was your previous job?
Finance Manager at Stumpel Kantoorboekhandel.
What do you do in your spare time?
Fishing and ice skating.