Head of Operations
Orbisk
Utrecht
What is required?
Bachelor or master diploma
Minimum of 8 years' work experience
Experience in managing a Customer Success department
Experience as an Operational Manager for a People/Finance department
Able to inspire and maneuver people
Able to convert a strategy into actions
Excellend command of the Dutch and English language
What will you get?
€4.500 - €6.500 gross p/m
32 - 40 hour working week
30 vacation days
Pension scheme
Training opportunities and budget
Travel allowance and free lunch at the office
Working from home budget and study budget
What will you do?
50% Managing Customer Success & Support team
20% Managing and building the People department
10% Financial tasks
20% Optimize internal processes + communication
This vacancy has been created based on interviews with employees to help you get a realistic preview of the job.
Vacancy
As the Head of Operations at Orbisk, you are responsible for the core product: the customer success servicing and operational staff departments Finance and People You manage the Customer Success & Support team and improve processes and ways of working to successfully help clients in reducing food waste in the most cost efficient way. This role is impactful, since you are responsible for the shift from startup to scale up and all the relevant internal processes. 
The goal is to grow from 100 to 250 active clients by the end of the year, and to manage 1000 internationally in 2024. To ensure that these goals are met, you will further professionalize the supporting departments People & Culture, Finance and Office. You optimize internal processes such as onboarding new employees, communication between departments and everything concerning growing internationally. As the company is growing rapidly, it is important that you can devise a strategy from scratch and execute on this. 
You will be responsible for managing the daily operations of our company, and managing the core processes, products and servicing. You are the right hand of the CEO and responsible for translating strategy to planning and day to day actions.
If you are eager to continuously improve processes and internal communication, and you don't mind the company changing rapidly, then this is a job for you.
Working week
Head of Operations

On an enjoyable day, you meet up with the Customer Success Managers to discuss the numbers, chern, client success and the new communication flow. You also talk with the CEO and Head of Sales about the market launch of a new product.
On a less enjoyable day, you are aware of the fact that something went wrong with three out of ten onboarding processes with new clients. You meet up with the Customer Success & Support team to discuss this matter.
09:00

10:00

11:00

12:00

13:00

14:00

15:00

16:00

17:00
Orbisk is developing a more affordable variant of the food waste monitor with the goal of serving a bigger part of the market. What is your part in this?
You meet up with the CEO and Head of Sales to talk about the new product and market strategy. The Head of Sales is responsible for the actual sales of the product, and you are responsible for the success and service. Together, you make sure the market launch is successful. What is sales able to sell, and how will the operation make sure this can actually be delivered?
Growth
At Orbisk, there are several opportunities to grow as an employee. Various courses are offered, allowing you to develop yourself optimally. You work in a fresh and creative start-up, where everyone wants to learn from each other. Everyone has their own specialization. In the coming years, the organization will also focus on international growth, which means that more and more new positions will become available.
Working at Orbisk
Orbisk is a start-up with a clear mission: to make the global food system more sustainable. The start-up provides complete insights into the food flows of hospitality organizations. Orbisk does this by offering a smart camera and scale that uses image recognition to register which food is thrown away, when, and in what quantity. The customer can view this data in the dashboard, which provides insight into food wastage and can be used to reduce it.
Main office in Utrecht

60% / 40%

Average age is 30 years

35 employees

Working from home options
Colleagues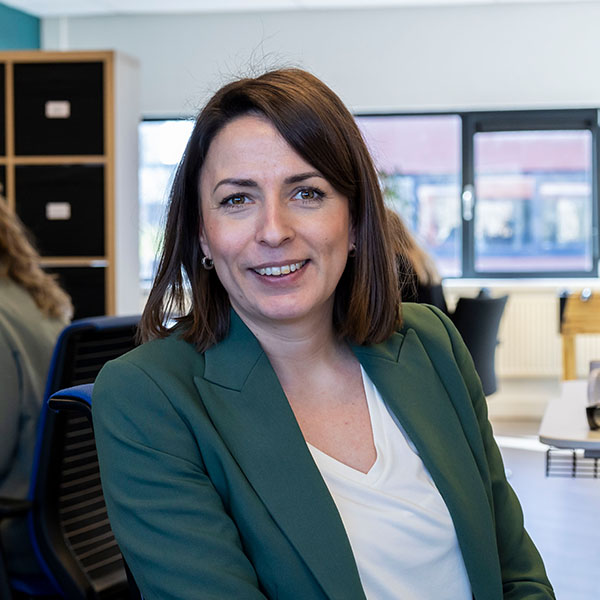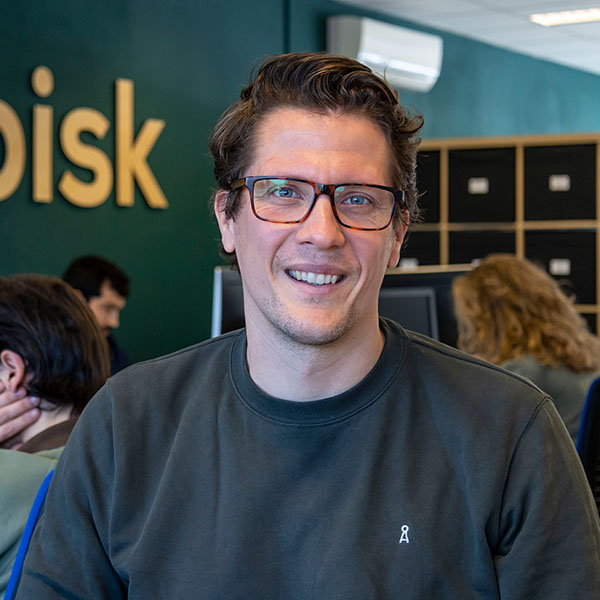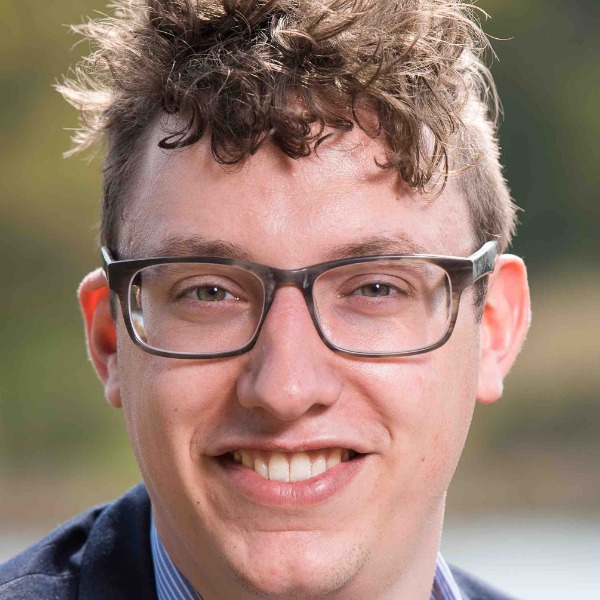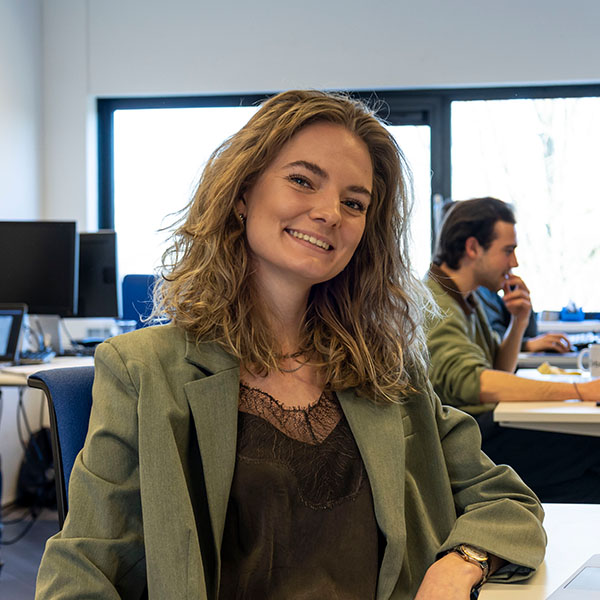 Sharon Reijmers - Head of Sales and Marketing
Why did you decide to work for this company?
I really wanted to work for a company 'doing good for the world'. In a role where I can use my commercial talents to increase the positive impact.
What was your previous job?
Sales Leader Chains at Unilever Food Solutions.
What do you do in your spare time?
I am a real foodie: I love good food and drinks.
Olaf van der Veen - Cofounder & CEO
Why did you decide to work for this company?
Because I wanted (and want) to use the abilities I have to solve for real and big world problems! As one of the founders, I never had to apply. Still, I apply a little bit every time I recruit new team members, because it has to be a mutual match, so we have just as much of a duty to tell our story well to you!
What was your previous job?
Data Consultant at AholdDelhaize.
What do you do in your spare time?
Listening to (live) music, going out with our home and office dog 'Koffie' and adrenaline sports (wakeboard, snowboard, kitesurf).
Pieter Marsman (31) - AI engineer
Why did you decide to work for this company?
It is important to me to have a positive impact on society and the global environment. In my daily live and during working hours. Orbisk allows me to use my knowledge and apply my skills to the biggest challenge of our time.
What was your previous job?
ML Engineer - Dutch National Police 6.
What do you do in your spare time?
Kitesurfing.
Lola Slager - Sales Manager
Why did you decide to work for this company?
Before this, I worked in the retail and out-of-home segment for soft drinks. Here I discovered that I liked the out-of-home channel the most, but I missed not being able to deliver a positive impact for a better future. Then Orbisk came my way where I found sales, out-of-home and sustainability, the perfect combination for me.
What was your previous job?
Brand Manager.
What do you do in your spare time?
Meeting up with family and friends and going out with my boyfriend.
Application process
First interview with hiring manager
Second interview with co-founder
Assessment (substantive test)
Third interview with hiring manager