Account Manager Germany
Orbisk
Remote in Germany
What is required?
Bachelor diploma
Minimum of 3 years' work experience in sales or account management
You have experience in relevant sectors such as food services, hospitality or consumer goods
Experience or interest in sustainability initiatives
Excellent command of the German and English language
Independent and able to thrive in a start-up environment
What will you get?
€3.500 - €5.000 gross p/m
40 hour working week
30 vacation days
Pension scheme
Training opportunities and budget
Working from home budget and study budget
You will join a growing company and be able to help shape our culture as we move forward
A young and creative startup work environment that invests in your development
Location flexibility - this is a remote position to be based in Germany
What will you do?
35% Sales meetings
30% Supporting and guiding customers
15% Administration
10% Scheduling and preparing appointments
10% Internal meetings
This vacancy has been created based on interviews with employees to help you get a realistic preview of the job.
Vacancy
As Account Manager Germany you are responsible for the first steps of Orbisk into the German market. You will be responsible for bringing in new customers within the food services and hospitality sector and for maintaining ongoing customer relationships. You will write a sales plan for your market approach and proactively approach prospects via Linkedin, telephone, mail, events or via your network. By visiting prospects throughout the country, you close multi-year deals for our solutions with which you help customers to structurally prevent food waste. You are the first point of contact for customers and help them with evaluations and setting up targets and KPI's.
You will work together with the Head of Sales (also a new hire) in your team in Germany and the CCO (based in the Netherlands). The Customers Success team (based in the Netherlands) is responsible for managing specific active locations and the onboarding and you will work closely together with them. When a chain is active, you will be responsible for the contact with HQ and further building the number of active locations within those chains.
If you are excited at the idea of spearheading the expansion of Orbisk into German markets, contributing to a sustainable goal, and joining a brand new team, then this is a job for you.
Working week
Account Manager Germany

On an enjoyable day, you have an interesting meeting with a potential client and you close a big deal!
On a less enjoyable day, you have to spend a lot of time on administration tasks, so you don't have much time left to approach new customers.
08:00

09:00

10:00

11:00

12:00

13:00

14:00

15:00

16:00

17:00

18:00
You are negotiating with a customer about scaling up to multiple locations. How do you proceed?
The aim of the conversation is to increase the impact of Orbisk and reduce food waste at all locations of this leading food player. You have prepared well and you have run a nice pilot with good results. You have also asked the pilot locations for feedback and you have drawn up a good proposal for scaling up. During the conversation you convince the customer of the importance of food waste and of the potential that is up for grabs. You walk out the door with a commitment to upscaling!
Growth
At Orbisk, there are several opportunities to grow as an employee. Various courses are offered, allowing you to develop yourself optimally. You work in a fresh and creative start-up, where everyone wants to learn from each other. Everyone has their own specialization. In the coming years, the organization will also focus on international growth, which means that more and more new positions will become available.
Working at Orbisk
Orbisk is a start-up with a clear mission: to make the global food system more sustainable. The start-up provides complete insights into the food flows of hospitality organizations. Orbisk does this by offering a smart camera and scale that uses image recognition to register which food is thrown away, when, and in what quantity. The customer can view this data in the dashboard, which provides insight into food wastage and can be used to reduce it.
Main office in Utrecht

60% / 40%

Average age is 30 years

35 employees

Working from home options
Colleagues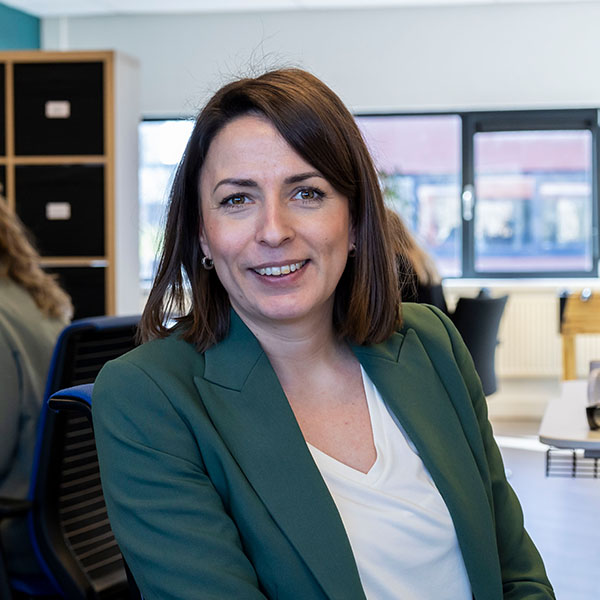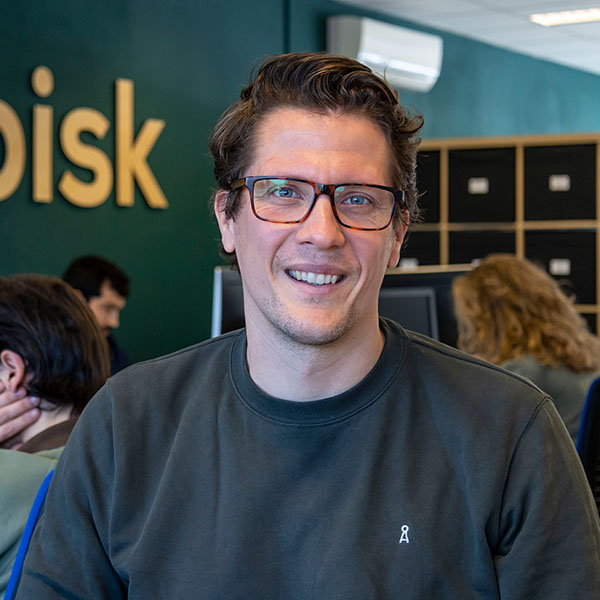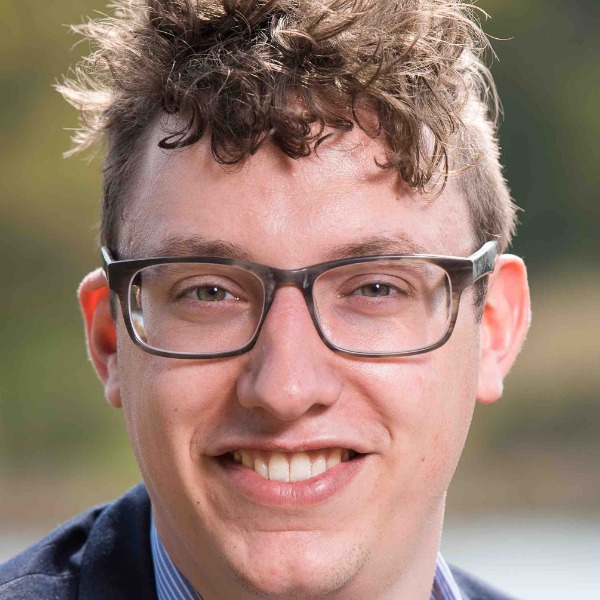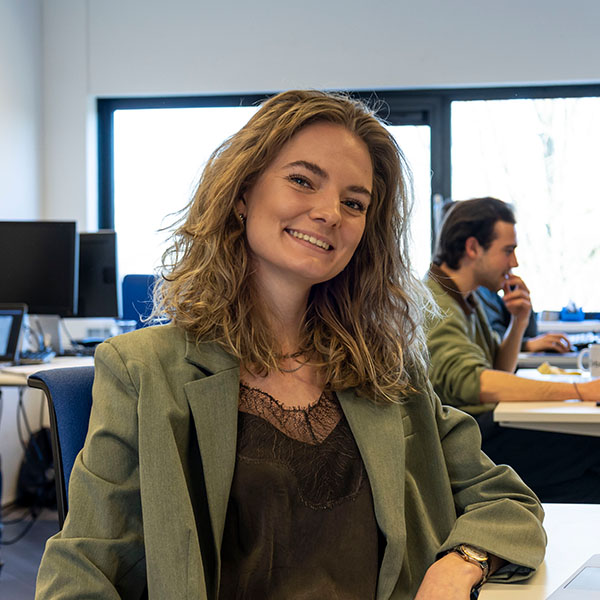 Sharon Reijmers - Head of Sales and Marketing
Why did you decide to work for this company?
I really wanted to work for a company 'doing good for the world'. In a role where I can use my commercial talents to increase the positive impact.
What was your previous job?
Sales Leader Chains at Unilever Food Solutions.
What do you do in your spare time?
I am a real foodie: I love good food and drinks.
Olaf van der Veen - Cofounder & CEO
Why did you decide to work for this company?
Because I wanted (and want) to use the abilities I have to solve for real and big world problems! As one of the founders, I never had to apply. Still, I apply a little bit every time I recruit new team members, because it has to be a mutual match, so we have just as much of a duty to tell our story well to you!
What was your previous job?
Data Consultant at AholdDelhaize.
What do you do in your spare time?
Listening to (live) music, going out with our home and office dog 'Koffie' and adrenaline sports (wakeboard, snowboard, kitesurf).
Pieter Marsman (31) - AI engineer
Why did you decide to work for this company?
It is important to me to have a positive impact on society and the global environment. In my daily life and during working hours. Orbisk allows me to use my knowledge and apply my skills to the biggest challenge of our time.
What was your previous job?
ML Engineer - Dutch National Police 6.
What do you do in your spare time?
Kitesurfing.
Lola Slager - Business Development Manager
Why did you decide to work for this company?
Before this, I worked in the retail and out-of-home segment for soft drinks. Here I discovered that I liked the out-of-home channel the most, but I missed not being able to deliver a positive impact for a better future. Then Orbisk came my way where I found sales, out-of-home and sustainability, the perfect combination for me.
What was your previous job?
Brand Manager.
What do you do in your spare time?
Meeting up with family and friends and going out with my boyfriend.
Application process
Screening call
First round interview
Second round interview
Assessment (TBD)
Offer