Working at FranklinCovey
FranklinCovey helps organizations achieve results that require collective behavior change. The best-performing organizations get four things right—they:
Develop exceptional leaders at every level;
Instill habits of effectiveness in every individual;
Build an inclusive, high-trust culture; and
Use a common execution framework to pursue their most important goals.
Everything we do is designed to help our clients succeed in these four key areas. When organizations partner with us, their people change behavior— both individually and collectively—in ways that have a dramatic impact. Together, they solve their organization's most pressing problems and achieve breakthrough results. Lasting behavior change begins from the inside out—with who you are and how you see things. This translates into how you engage and lead others. Our content, based on timeless principles of human effectiveness, is designed to help people change both their mindset and their behavior. We combine powerful content, a team of experts, a dynamic behavior change platform, and key metrics. Together these guide leaders and teams through impact journeys that deliver exceptional results again and again.
Dutch Headquarters in Amersfoort

Belgian Headquarters in Mechelen

Active in 150 countries

40 employees at FranklinCovey Benelux

2500 employees worldwide

50% / 50%

Average age 46 years

Remote working possible
Growth possibilities at this company
You are part of a professional, international organization with an inspiring network of professionals with a mission. Growth is one of our core values and we offer various development opportunities and programs, including: participation in FranklinCovey's Global Sales Academy, Helping Clients Succeed, The 7 Habits, Unconscious Bias, Project Management Essentials, Presentation Advantage, and The 5 Choices to Extraordinary Productivity. You will also have an internal coach. In addition, you gain access to all learning resources.
Why work at FranklinCovey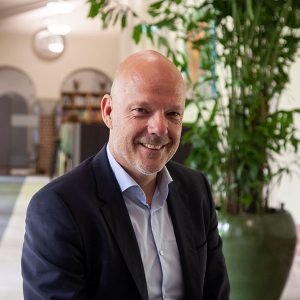 Stefan Zanders
General Manager Belgium
After twenty years of working for the same company, I thought it was time for something completely different. I was looking for a growing, international organization where I could contribute with my managerial experience and my passion for sales. At the company where I previously worked, FranklinCovey had recently implemented a development program that I was very enthusiastic about. When I came into contact with them by chance and heard about the opportunities, all the pieces of the puzzle fell into place.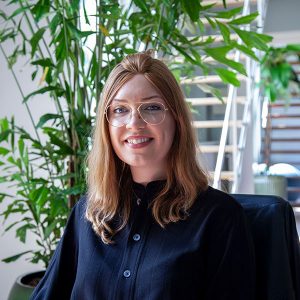 Juliette van Kreuningen
Marketing Employee
I came to FranklinCovey via the former Marketing Manager, but I hadn't heard of the organization until then. The book 'The 7 Habits f Highly Effective People' immediately appealed to me. The FranklinCovey programs allow you to develop yourself both personally and professionally. The organization is very warm: you are involved in everything and you feel appreciated.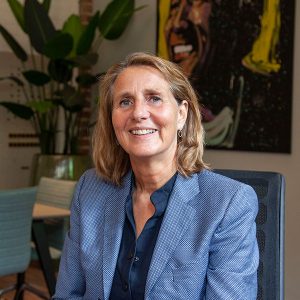 Emijet Wiersma
Client Partner
With a small, professional team, we contribute to the quality of the individual in a B2B environment. I support FranklinCovey's mission and it's great content to work with.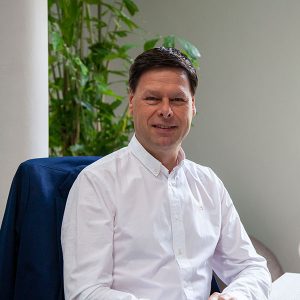 Maurice Schneider
Client Partner
Creating value and impact for customers with FranklinCovey's remendously powerful solutions suits me perfectly. Focusing on the development of people and unleashing talent is the best thing there is. Because of extensive corporate experience, I am able to change gears quickly. And I continue to learn every day, how amazing is that!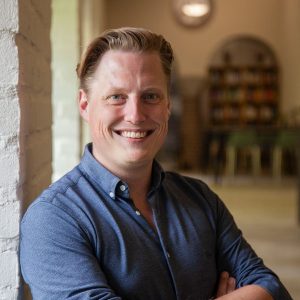 Glenn Vergoossen
Trainer & Consultant
I read 'The 7 Habits of Highly Effective People' back in 2011, which had a huge impact on my life. When I got the chance to apply for a job at FranklinCovey in 2016, I immediately went for it. The quality of our programs is truly distinctive and it is great to use with our clients.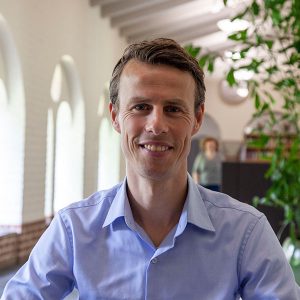 Thijs Westerink
General Manager The Netherlands
I was looking for a job at a international organization in the field of leadership, effectiveness and culture. An organization where I could make a positive difference. I knew The 7 Habits and found out that there was an organization behind it. As I studied the solutions and people of FranklinCovey, I became increasingly enthusiastic. After going through the selection process in 2010, I got the chance to start as a trainer.
Jobs at FranklinCovey
What is our biggest challenge?
Our biggest challenge is to reach as many people and organizations as possible. In particular, we want to strengthen strategic partnerships with large international organizations.
'We enable greatness in people and organizations everywhere'
FranklinCovey