Fixed Income Sales
STX Group
Amsterdam
What is required?
Bachelor's degree
0-2 years of commercial experience
Fluent in English and one other European language (mother tongue)
Knowledge of financial products
Analytical mindset
Good social skills
What will you get?
€ 2.500 - € 3.500 gross p/m + Bonus depending on performance
40 hour workweek
25 vacation days
Sales training and on-the-job training about the market
Massage 1x per month
Possibility to participate in a soccer team and bootcamp lessons
What will you do?
15% Contacting existing clients
70% Contacting potential clients (cold-calling)
5% Research and administration
10% Client meetings (wining & dining)
This vacancy has been created based on interviews with employees to help you get a realistic preview of the job.
Vacancy
As Fixed Income Sales at STX Group, you're responsible for the sales of Fixed Income related products such as bonds and loans. You'll focus primarily on the European secondary market. In this job, it is important you approach potential clients independently and look for new opportunities with existing clients. Your target clients are mainly financial institutions such as insurance companies, funds, asset managers, banks and corporate treasuries.
You enjoy working in a team and meeting your targets drives you.
Calendar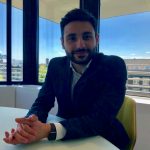 Fixed Income Sales
Pasquale Angelino
I have a great day when I manage to close many deals and my clients are happy with the work I've done for them.
I have an average day when I don't close any deals, despite calling lots of leads.
08:00

09:00

10:00

11:00

12:00

13:00

14:00

15:00

16:00

17:00

18:00
You're on the phone with a contact person of the pension institution that wants to sell a bond. What do you do?
First, you obtain information from the client. You ask for precise information about the fund; which interest percentage they would like to match to it and in which period they would like to sell it. When you've gathered all the appropriate information, you start searching for buyers. In this way, you have a clear story to tell. Initially you look for buyers who are looking for this amount with this interest rate. If that doesn't succeed, you try to negotiate. You ensure that you eventually find a buyer to make a deal with. As soon as you've received approval from the buyer, you make sure the administration for the deal gets done. You send the deal to Mid-Office who is going to finalize the deal.
Growth
You'll attend a professional sales training which is compatible for all levels. Furthermore you'll be trained on-the-job about a specific market.
Fixed Income Sales - Junior
Fixed Income Sales - Medior
Fixed Income Sales - Senior
Working at STX Group
STX Group is founded in 2005 and is active as a broker, principle and a proprietary trader in the international renewables and financial markets. With offices in Amsterdam, Gothenburg and New York STX provides a worldwide coverage on all markets.
Office in Amsterdam

Active in 3 countries

18% / 82%

Average age 33

88 employees in NL

95 employees worldwide
Colleagues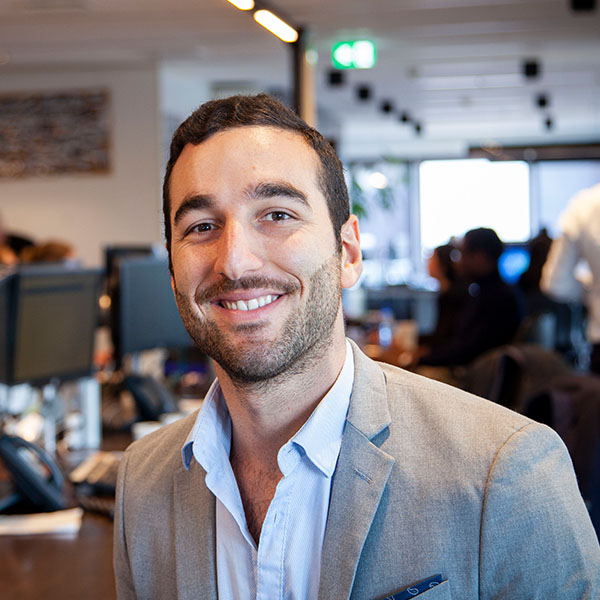 Richard Nan (30) - Sales Trader
Why did you decide to work for this company?
During my European Studies, I gained considerable knowledge about sustainability within the EU and was primarily interested in the economic driver behind this sector. After my studies, I firstly worked as an FX broker, but was always looking for a link with my academic background. At STX, I have fortunately found this.
What was your previous job?
FX Consultant - WorldFirst.
What do you do in your spare time?
Having drinks with friends, traveling and kickboxing.
Jens Schumacher (39) - Managing Partner
Why did you decide to work for this company?
I wanted a job in a fast-growing market where I would interact a lot with people. Furthermore, I really enjoy the competitive character of the job and I can just go on my bike to work.
What was your previous job?
Founder Solenture Vans.
What do you do in your spare time?
Holidays in the mountains or a tropical place with my family.
Giuseppe Ruz Benelli - Biofuel Broker
Why did you decide to work for this company?
As a commercial and language driven person, at STX I saw a great opportunity to grow as a professional.
What was your previous job?
Account Management.
What do you do in your spare time?
Sports, cooking and reading.