Trainee Recruitment Strategist©
SIRE®
Amsterdam
What is required?
BSc or MSc degree obtained
Commercial
Result driven
Excellent command of Dutch and English language
Driving License B
What will you get?
€2,350 - 2,500 gross p/m + variable reward scheme
40 hour workweek
23 vacation days
No work on the weekend
Internal training program
What will you do?
35% Call (potential) clients
35% Search suitable candidates
5% Administration and market research
5% Prepare job interviews
10% Relationship management
5% Meetings with clients
5% Create project plans
This vacancy has been created based on interviews with employees to help you get a realistic preview of the job.
Vacancy
As a Trainee Recruitment Strategist© at SIRE®, you will mainly work for the client, searching a suitable candidate for them. Additionally, you will also look for candidates who are suitable for your market – either on behalf of the candidate– and you will try to find a job for them. It is your task to convince the candidate to go for a job and to convince the client that you've found a suitable candidate.
You will start with an intensive, approximate six-month training during office hours. You will attend this training both during work and in between tasks. While performing work, you will receive on-the-job training from trainers – for example, as you're calling a client or candidate. In between tasks, you will get group training from senior co-workers who will share experiences and tips on the recruitment business.
Calendar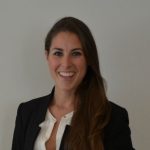 Principal Key Account Strategist
Patricia Oses
It's a nice day when I place a candidate, or when I'm on the phone with a candidate who turns out to be very suitable and interested.
It's a less plasant day when you're expecting feedback from a client and don't get it after all. In that case, you have to wait for a long time, and you can't move on.
08:00

09:00

10:00

11:00

12:00

13:00

14:00

15:00

16:00

17:00

18:00
A client has an open vacancy and asks you to fill it. Where do you begin?
First, you make an appointment with the client You discuss all the details of the job as well as the client's requirements. You need to have a clear and detailted idea of what the client wants for the vacancy. Once you have a good understanding of the vacancy, you will make use of the CRM system of SIRE® to find suitable candidates. You can enter certain criteria to find candidates that are suitable on paper. You list them and approach these candidates through email, asking if they are interested or know someone who would be. You also put the vacancy online in the system, which ensures it will automatically appear on a variety of job boards as well as LinkedIn.

Subsequently, you call the candidates to check if they are really suitable, and you also search their networks to see if they know any suitable candidates. In addition to the database, you also use LinkedIn and job boards for potential candidates. Ultimately, you put together a short list of three to five candidates who are suitable, which you present to the client. Together with the client, you go through the list, motivating why a candidate would be suitable. The client decides whom they want to interview, after which you organize it and prepare both the client and the candidate for the job interview.

Growth
SIRE® uses meritocracy as its philosophy. This means that development of employees is based on commitment and performance. Everyone gets equal opportunities, including rewards for the input provided. Everyone controls their own growth as well as the speed thereof. There are unlimited opportunities for growth within SIRE®. You can develop within your role as a recruiter, but there are other options as well. Examples include the role of Business Developer or setting up a franchise under the name of SIRE®.
Trainee Recruitment Strategist©
(Senior) Recruitment Strategist©
Principal Recruitment Strategist©
Managing Recruitment Strategist©
Working at SIRE®
SIRE® provides various services to professionals and employers. SIRE® consists of the following divisions: SIRE Life Sciences, SIRE Chemicals, SIRE Information Technology and SIRE Healthcare. Its headquarters are in Amsterdam, and it has offices in Rotterdam and Munich as well.
HQ in Amsterdam

Active in Europe

50% / 50%

Average age 28

60 employees worldwide
Colleagues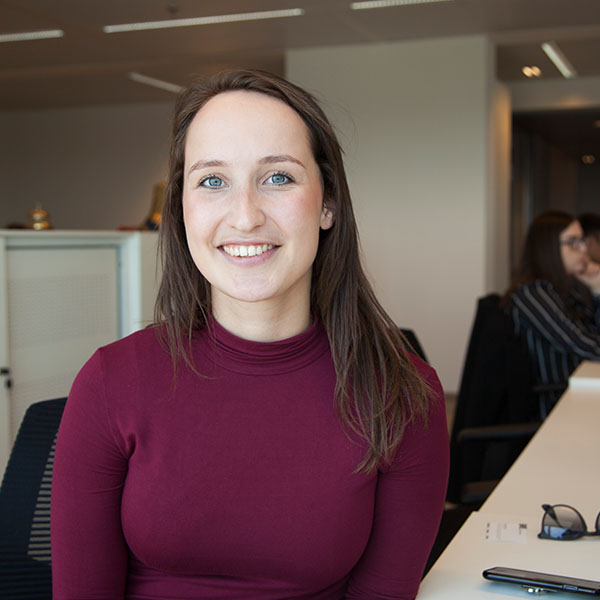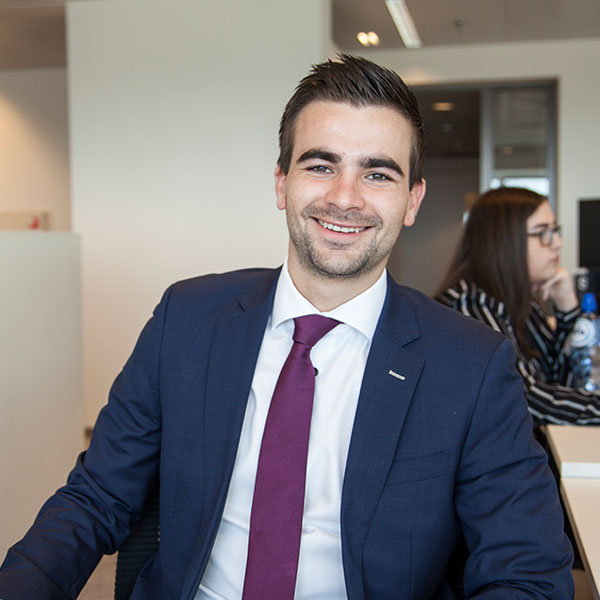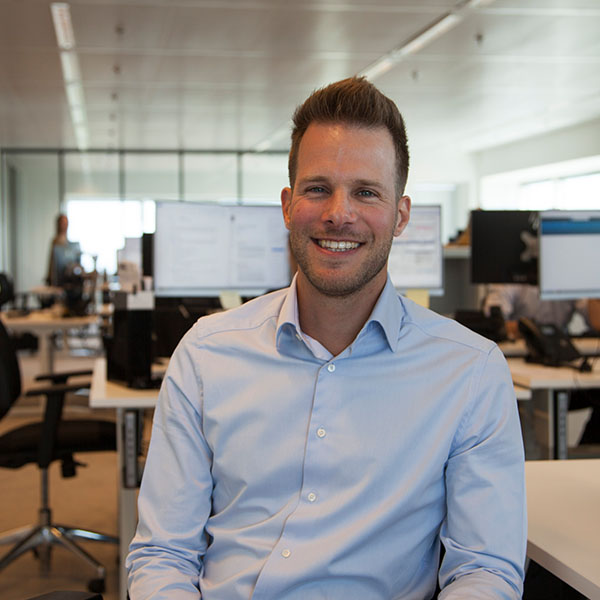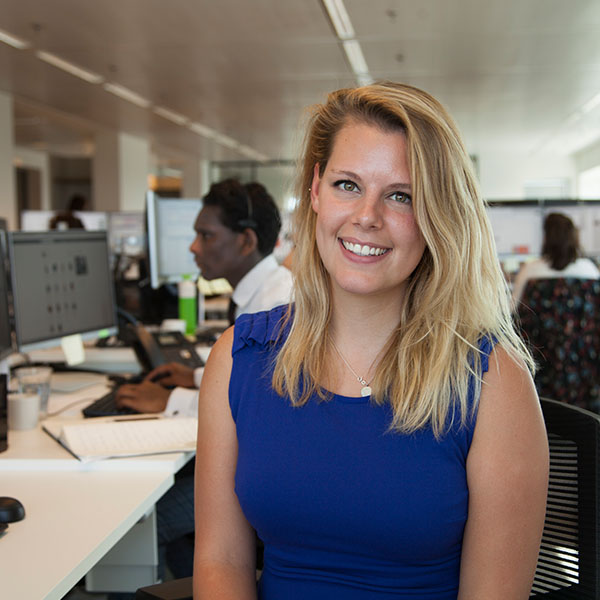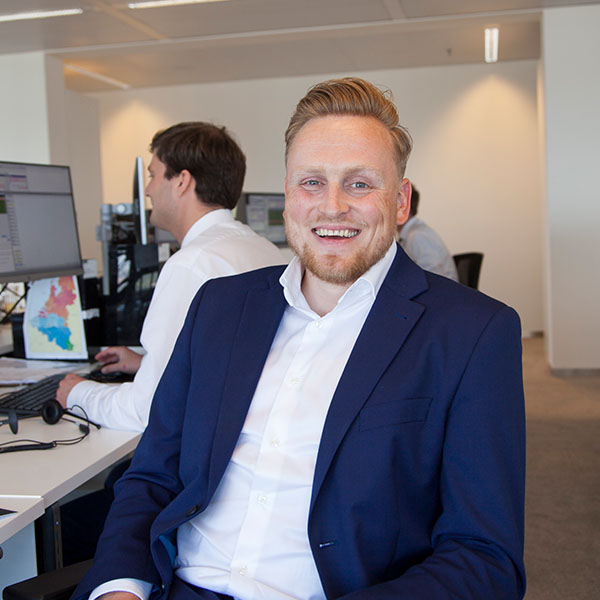 Annabelle de Ruijter (22) - Talent Acquisition Specialist
Why did you decide to work for this company?
For my third-year internship, I was looking for a commercial position in which I could further develop the sales aspect. SIRE® gave me the opportunity to further develop these qualities and I started as an employee immediately after completing my internship.
What was your previous job?
Spa & Gym Receptionist at the Conservatorium Hotel
What do you do in your spare time?
Sports and social occasions.
Frank Geerlofs (24) - Recruitment Strategist
Why did you decide to work for this company?
After graduating, I was looking for a job in which I could make a start in my commercial career. SIRE® offered me the opportunity to learn these skills at a young and driven company through a traineeship.
What was your previous job?
Various part-time jobs during student time.
What do you do in your spare time?
Visiting football matches and socializing with colleagues and friends.
Alexander Wielemaker (29) - Senior Recruitment Strategist
Why did you decide to work for this company?
After graduating, I ended up working as a project manager at a medical translation agency. But I often missed energeticness and proactive customer contact there. I wanted to make more of a difference. After spending one short afternoon on the energetic sales floor and having good conversations with future co-workers and management, I was convinced.
What was your previous job?
Project Manager at Wilkens Medical Translations
What do you do in your spare time?
Meeting with friends and colleagues, fitness and swimming.
Laura Hoekstra (28) - Senior Recruitment Strategist
Why did you decide to work for this company?
SIRE® offers employees the opportunity to learn everything in the sales area from A to Z, thus allowing you to invest in yourself. Through all the training programs provided, you develop both at a professional and at a personal level. As a result, I quickly grew enthusiastic during the application procedure.
What was your previous job?
Legal consultant at USG Legal.
What do you do in your spare time?
Meeting with friends, giving dinners & cooking and exercising.
Joost Spape (35) - Managing Recruitment Strategist
Why did you decide to work for this company?
SIRE® is a very fast growing organization, and I wanted to use my recruitment experience to help in this regard. Big data technology and a specialist niche focus in a dynamic branch attracted my attention. And when I got to know my professional, young, ambitious, and – above all – nice co-workers, I was sold.
What was your previous job?
Accountmanager recruitment.