Inside Sales Representative
One.
Amsterdam
What is required?
Bachelor level
Fluent in Dutch and English in both word and writing
Motivation to communicate with clients about a product
Strong professional communication skills
Capacity to succeed in a result-oriented environment
Living in Amsterdam is a requirement, all other applications won't be considered
What will you get?
€ 2,500 - € 3,500 gross p / m (depending on experience) (+ bonus)
40 to 45-hour working week
25 vacation days
No work on the weekend
Personal training budget
What will you do?
25% Market mapping
25% Optimize sales funnel
10% Administration
10% Optimize sales materials intended for external purposes
20% Internal meetings
10% Training
This vacancy has been created based on interviews with employees to help you get a realistic preview of the job.
Vacancy
As an Inside Sales Representative at One. you are responsible for forming new partnerships with scale ups and venture capitals. In addition, you optimize the sales funnel in the internal tools and are continually looking at what can be improved. You closely monitor the market, and assess opportunities for you and your sales team to follow up. You work closely with the marketing department, and make sure the recruitment team has sufficient partners to recruit candidates.
If you like to work with tech driven organisations and are interested in the human aspect, then this is a job for you.
Calendar
Inside Sales Representative

On an enjoyable day, I have had several meetings with scale ups that want to collaborate with us. I have been able to clearly communicate who we are and what we do, and in doing so I can deliver good service.
I have a less enjoyable day when I have to clean up or enter a lot of data.
09:00

10:00

11:00

12:00

13:00

14:00

15:00

16:00

17:00

18:00

19:00

20:00
You have identified a number of potential clients and you would really like to win over these clients. How do you go about it?
Firstly, you make sure that, together with the marketing team, online awareness is created. Through email marketing, you see if these organisations are interested in becoming partners. If marketing qualified leads come out of it, you get in touch with the contacts. You keep track of client contact in HubSpot, the internal CRM system. As soon as the clients have signed, you schedule an onboarding presentation. For remote clients, you arrange a video call. Then you transfer the clients to Tim's Recruitment team who are in charge of client management during the partnerships follow-up.
Growth
The growth path at One. is not fixed. You have the freedom to develop yourself personally, and you work together with people you can learn a lot from. Justin did marketing at Ajax, Kaan has set up several successful recruitment companies, and Ferdinand comes straight from a Venture Capital business. There is a budget for following online courses and because we are rather small, you determine yourself what role you want to play in One.'s growth over the coming years. You still belong to the first 10 team members. Below is an example of your possible growth path.
Inside Sales Representative
Working at One.
One. is a startup that connects fast growing scale-ups around the world in hiring leadership talent. One. works in fixed partnerships with scale-ups and venture capital firms, making it a completely different business model compared to other (traditional) recruitment companies. Although One. is a young company, it's built on more than 20 years of experience in the European tech scene. It is a diverse company, and One. is open to welcoming talent from different backgrounds.
HQ in Amsterdam

Active in 3 countries

28% / 72%

Average age 28

8 employees in NL

9 employees worldwide
Colleagues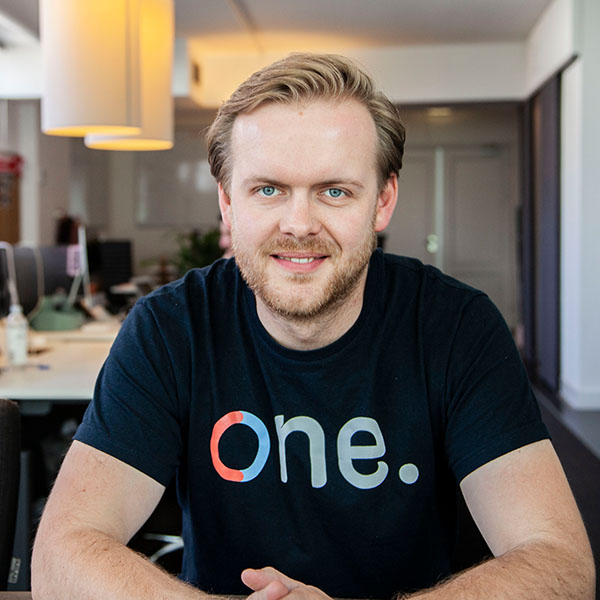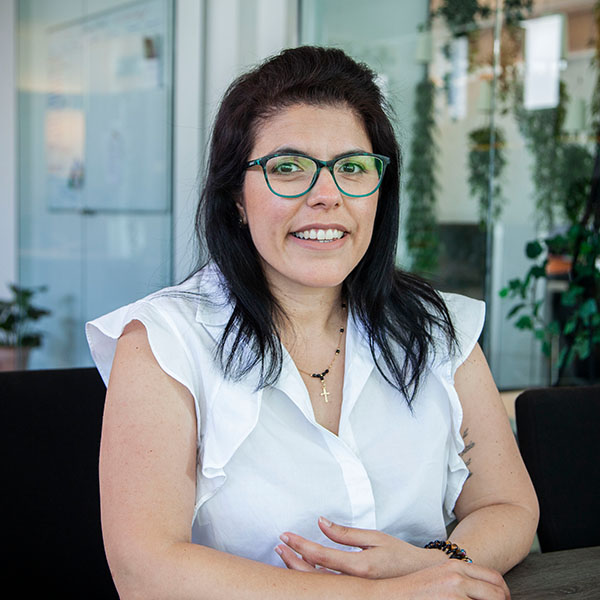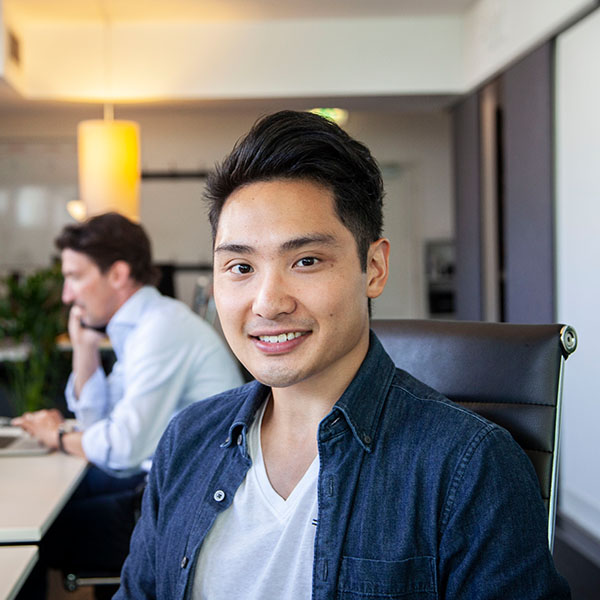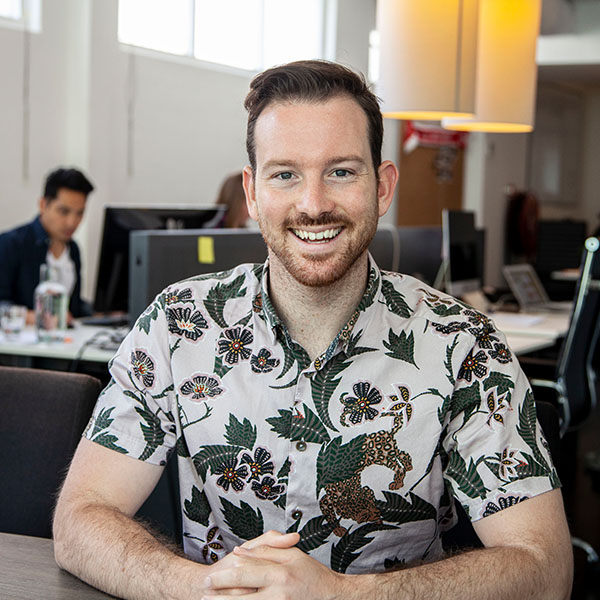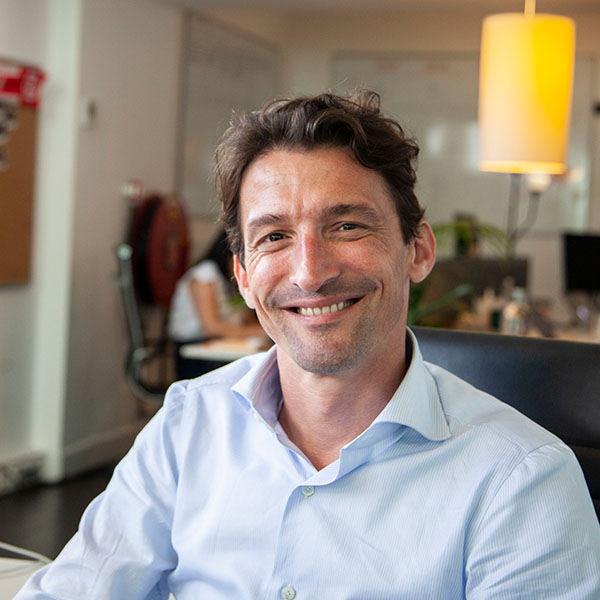 Tim Goedhart (26) - Head of Recruitment
Why did you decide to work for this company?
My passion for people, marketing and sales comes together in recruitment. With One. I help to build a wonderful company that makes recruitment more fun, efficient and better.
What was your previous job?
Head of Marketing - Yearn.
What do you do in your spare time?
Riding my motorbike, drinks and parties.
Angrick Capriles Torres (39) - Tech Talent Business Partner
Why did you decide to work for this company?
"Helping scale ups scale" caught my attention. I come from a start up environment, so this is a sweet spot for me no matter how crazy it can get, when I see One. I only think about trust and it's all I need.
What was your previous job?
CEO - Project Management - Lead Recruiter.
What do you do in your spare time?
Surf, skate board, skate, read a book, movie fanatic and designing cool content.
Ferdinand Lie (30) - Head of Operations and Finance
Why did you decide to work for this company?
Working with scaleups, great entrepreneurs and investors is what I'm passionate about and what I've been doing the past 6 years. One connects them all. My role is to bring structure by way of process optimisation and effective planning, and Finance.
What was your previous job?
Helping scaleups with getting investment ready - Alphastride.
What do you do in your spare time?
Triathlons, Reading books, trying new things and cooking.
Glenn Ferguson (30) - Talent Business Partner
Why did you decide to work for this company?
I applied at One. because they are committed to making a difference. So many recruitment agencies do more and more of the same. I was looking for something a little more specialised. An employer that allows me to think and act outside the box.
What was your previous job?
Talent Acquisition/Project Manager - Spotzer.
What do you do in your spare time?
I enjoy yoga lessons and creating music with my friends.
Kaan Anit (46) - Founder
Why did you decide to work for this company?
We have an extremely large network. Built up from more than 20 years of experience. That's why I founded this company in January 2018 to connect awesome leaders to scale-ups.
What do you do in your spare time?
Wine & dine and quality time with my family.