International Management Trainee
Meltwater
Amsterdam
What is required?
Academic level
Strong social skills
Drive to be the best
Fluent Dutch and English
Interested in business
What will you get?
€ 4,000 gross p/m (if you achieve your targets)
45 hour workweek
25 vacation days
Sometimes work in weekends
'On the job' training
What will you do?
20% Telephone contact customer
30% Meeting customer
20% Meeting team
10% Administration
20% Portfolio research
This vacancy has been created based on interviews with employees to help you get a realistic preview of the job.
Ask a question directly
Elanie Bijsmans
Talent Acquisition Manager
Vacancy
As an International Management Trainee, you will be responsible for sales of the (SaaS) product of Meltwater: a tool used to filter data from the media to provide companies with insights into their brand, the competition, and the market.
Whether you will work on expanding the customer database ('New Business') or you will maintain and activate a portfolio of customers ('Client Success') depends on your ambitions and the opportunities within Meltwater. You will focus on all kinds of companies within the Benelux: from large corporates and hospitals to museums and startups.
Calendar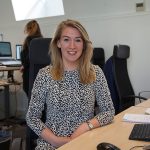 Key Account Manager
Emma Helsloot
On nice days, I have an appointment with a startup's owner and a multinational's entire PR department. I like the variety.
On less pleasant days, I'm distracted and have to let life happen due to incoming matters. In those cases, there are a lot of administrative tasks, which means I don't have time to work on customer-related things.
08:00

09:00

10:00

11:00

12:00

13:00

14:00

15:00

16:00

17:00

18:00
During a conversation with a customer – that sends press releases using Meltwater's tool – you hear that this customer receives all content from the headquarters. What to do with this information?
You regularly investigate the goings-on of the customers in your portfolio. In doing so, you use Meltwater's tool, so you know when to approach the customer to be able to make more sales. During a conversation, the customer may indicate that its headquarters are not yet a customer. In that case, you need to secure an introduction with the chief executive. You want to establish contact with people who have many responsibilities and can decide regarding the budget. This may be an Executive Director Communications.

It is not necessary to bring a senior co-worker from Meltwater. Even though Meltwater has 55 offices across the globe, there is still a small-company culture in the Netherlands. So you are expected to take a lot of responsibility. You can perfectly schedule this appointment by yourself. When contacting the headquarters, you tell them that you're collaborating with their subsidiary company, which uses the Meltwater tool. Subsequently, you propose to meet (next week, for example), and during this appointment, you can explain the added value of Meltwater.

Throughout this sales process, it is important that you take the lead, thus maintaining control. Moreover, you'd prefer a physical appointment over having to put something on the mail. If you can look at each other while you're selling the product, you stand a better chance of success.

Growth
The International Management Trainee program is designed to teach trainees management and leadership skills through sales and commerce. The skills you need to be successful in sales are similar to the qualities you require to be a good manager. Therefore, the logical growth path leads from representative to manager to managing director. Alternatively, as an International Management Trainee, you could grow into a leading role in the key account team.
International Management Trainee
Working at Meltwater
Meltwater was founded in Oslo in 2001. It has 55 offices and more than 28,000 customers worldwide. The company, which specializes in monitoring and analyzing online and social media, is an international market leader in the field of 'media intelligence'. The Amsterdam branch has 40 employees.
HQ in San Francisco

Active worldwide

50% / 50%

Average age 27

40 employees in NL

1500 employees worldwide
Colleagues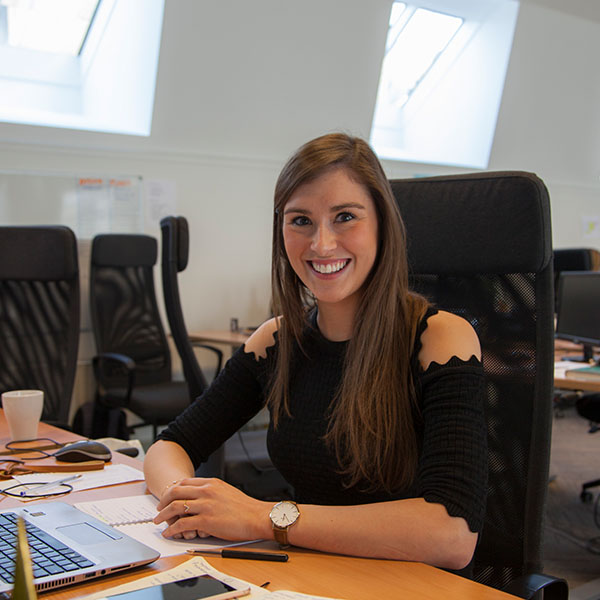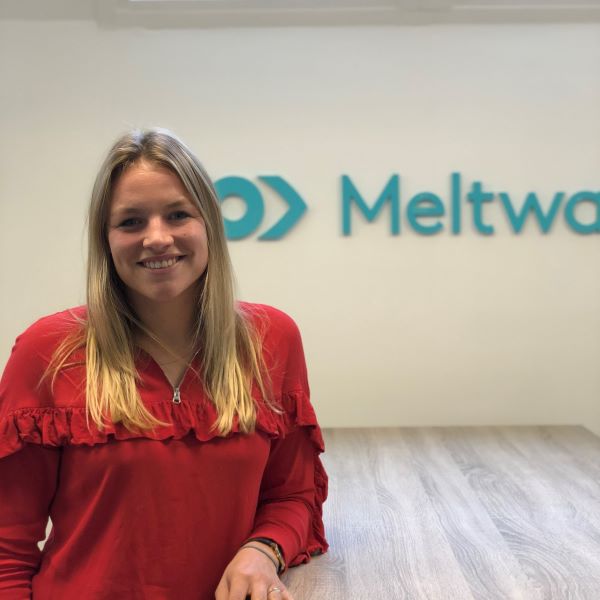 Ann-Sophie van Camp (26) - Growth Executive
Why did you decide to work for this company?
Before this, I worked at an international media agency in Brussels. Soon, I discovered that my passion lies in all things digital rather than traditional media. Combine this search with a strong culture, inspiring people, lots of energy, great career opportunities, and a daily portion of fun – and there you have it, on top of that list: Meltwater.
What was your previous job?
Account Executive - Omnicom Group.
What do you do in your spare time?
I love to discover hotspots, travel and enjoy life.
Anouk Lambers (28) - Sales Consultant
Why did you decide to work for this company?
I had heard many good stories about Meltwater. When I came into the office, it immediately felt like coming home. Working hard and having fun go hand in hand at Meltwater. There is a culture that you will not find anywhere else. Everyone is important and makes impact. The perfect fit for me.
What was your previous job?
Content Editor at Rituals Cosmetics.
What do you do in your spare time?
Playing hockey, strolling through Amsterdam and having drinks/eating with friends.
Application process
CV selection, recruitment
Telephone interview by recruitment
Invitation to participate in Meet Meltwater
Invitation to participate in the Group Interview
Invite Individual interview
Offer