Jobs

Consultant Software Development
Consultant Software Development
KPMG
Amstelveen
What is required?
IT related bachelor / master
Great interest in technology
Customer and result-oriented, eager to learn and enterprising character
Good command of English
What will you get?
€2,600 - €3,300 gross p/m
40 hour workweek
30 vacation days per financial year
No work in weekend
Professional training in software development (eg Java, .NET, PHP, AngularJS), Scrum or Continuous Deliver
What will you do?
20% Client meetings
30% Team meetings
30% Software implementation
20% Application analysis
This vacancy has been created based on interviews with employees to help you get a realistic preview of the job.
Vacancy
As a Consultant Software Development at KPMG, you will be part of a team consisting of Designers, Developers, Testers, Scrum Masters, and Consultants who collaborate on different projects for both small and large organizations. Within the project, you can fulfill various roles. You may be the developer of a web application or mobile app, but you may also be responsible for performing a thorough business analysis and working out requirements. One day, you'll develop functional prototypes for a complex system, and the other day, you'll work on an advisory report in the area of software quality, or you'll think along about the implementation of a customer's new authentication system.
Whether you'll work in the customer's location or in the KPMG office varies per project. Usually, you'll work in a team consisting of approximately five to eight co-workers, and you'll often have multiple projects running simultaneously. The duration of a project varies from a few weeks for research to approximately six months for a more comprehensive development process.
Calendar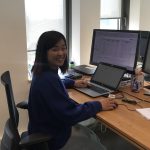 Lei Yen Cheung
Consultant Software Development
On nice days, my schedule is not fully packed. I have the space to plan my own day, and a high degree of interaction with the team is possible.
Less pleasant days occur when there is little flexibility and the day is fully planned. You want to be productive every day, but due to a full schedule, you can't achieve all your goals.
09:00

10:00

11:00

12:00

13:00

14:00

15:00

16:00

17:00

18:00
The customer, a large bank, tells you that the users of an application which was developed by your team have given good feedback on the functionality that was delivered during the last sprint. In the meantime, you and your team are working on a new sprint. What to do?
When delivering a new functionality for the customer, you always perform a user acceptance test. Once the customer has accepted the new version, the sprint is completed, and you start working on the next sprint. However, users are refractory and still want to add something to the application that has already gone live. If such a finding is shared with you, you first consult with the customer's Product Owner to set priorities. Subsequently, you and your team discuss exactly what a potential improvement will look like in a workshop context during the refinement meeting.

Delivering a new version, however, comes at the expense of other functionalities that are scheduled for the current sprint. Therefore, you and the Product Owner jointly devise a plan and adjust priorities by mutual agreement. Together with your team, you proceed based on this new plan to realize the best possible product for this customer. After all, satisfied users are your main objective.

Growth
At KPMG, you will start as a Consultant, and you will immediately get a lot of responsibilities. You are an integral part of a project team, and you will usually have direct customer contact. Approximately two to three years later, you can take the next step and become a Senior Consultant. In this role, you will be challenged to take more responsibility and fulfill a more leading role. Depending on your interests, you can then take the step of becoming a Manager or Senior Specialist. In these roles, you will independently head projects and lead team members. Depending on your preferences, you will either focus more on technical strengthening or greater sales responsibility.
Consultant Software Development
Working at KPMG
KPMG the Netherlands is part of an international network of accountancy and consultancy firms with 162,000 employees in 155 countries. KPMG's accountants perform assessment and audit tasks and provide an independent opinion regarding financial matters. KPMG's consultants are deployed in various fields, such as data analysis, blockchain, robotics, cybersecurity, and audit digitalization.
HQ in Amstelveen

Active in 155 countries

34 % / 66 %

Average age 31

2,849 employees in NL

162,000 employees worldwide
Colleagues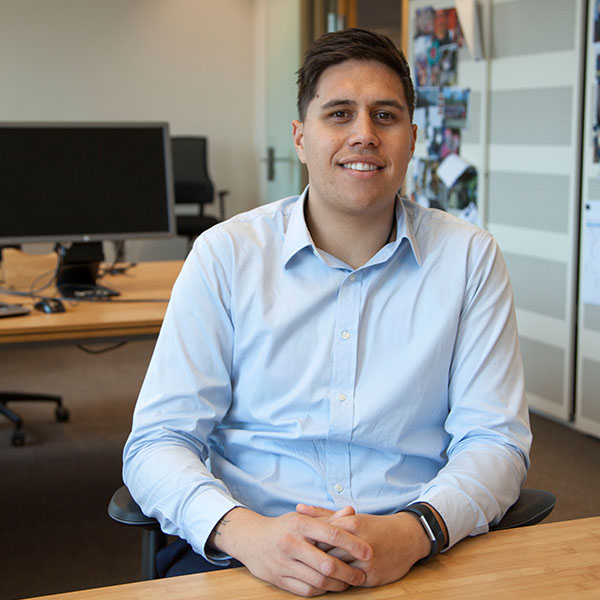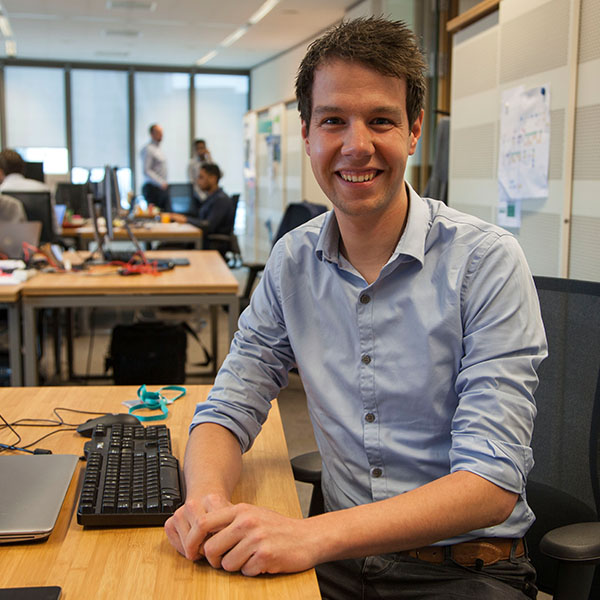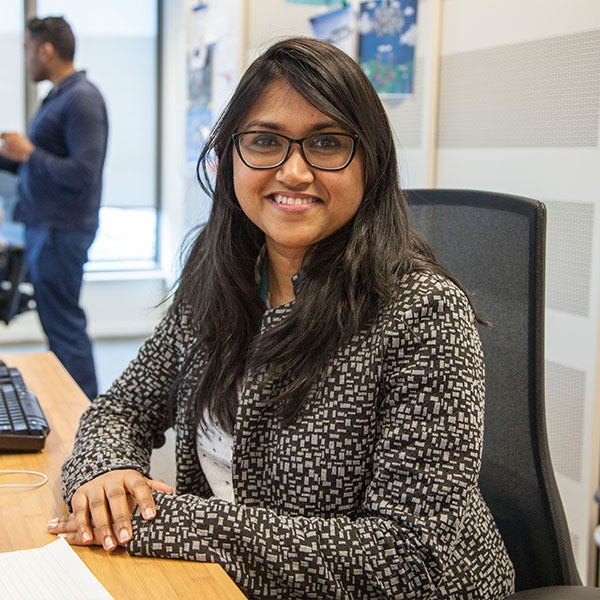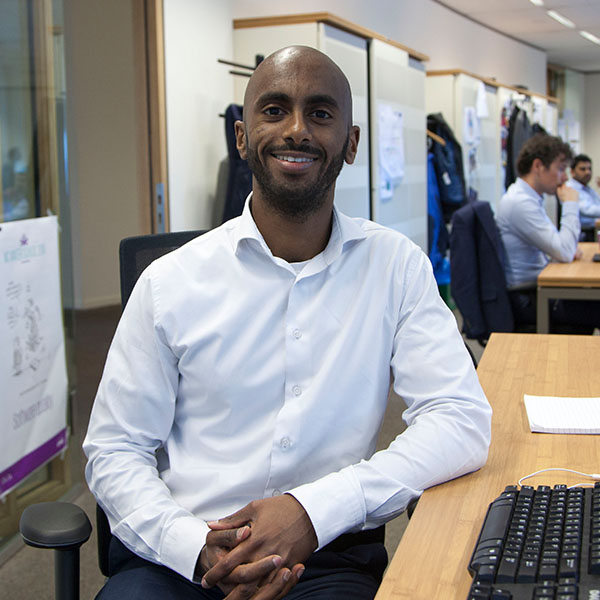 Nathan Mansell (28) - Senior Consultant at Digital Enablement
Why did you decide to work for this company?
At KPMG, I got the opportunity to work on different projects with varied technical approaches. While doing so, I quickly noticed that this company employs driven people that I can learn a lot from.
What was your previous job?
Software Developer bij NZ Treasury.
What do you do in your spare time?
Watching sports, traveling and food.
Ruben van den Ende (26) - IT Consultant at Digital Enablement
Why did you decide to work for this company?
I opted for KPMG because of the new challenge as an IT consultant that was offered to me. Additionally, the opportunity for further development and the variety in projects have contributed to my choice.
What was your previous job?
Graduate Software Development at Parcel Pro.
What do you do in your spare time?
Cycling.
Amrita Basu (29) - Consultant at Digital Enablement
Why did you decide to work for this company?
KPMG motivates me to come up with and implement ideas together with my skilled co-workers. Here, I get the freedom and flexibility to perform tasks and responsibilities in my own way. Within KPMG, I also get the opportunity to work on my personal development and to grow as a Software Specialist Consultant.
What was your previous job?
Consultant at Deloitte.
What do you do in your spare time?
Spending time with my family.
Akram Ahemed (27) - Consultant at Digital Enablement
Why did you decide to work for this company?
I've decided to work at KPMG because I like to visit different customers. In addition, the type of assignments – advice combined with implementation – appealed to me.
What was your previous job?
Part-time shop assistant at Asics.
What do you do in your spare time?
Playing soccer.