Business Developer
Ebury - Amsterdam
Amsterdam
What is required?
Bachelor level
Relevant Sales experience
Affinity with finance
Enterpreneurial character
Fluent in Dutch and English
What will you get?
€2.500 gross p/m (£2750 bonus when revenue target of £55.000 is reached, travel expenses and sales challenges)
40-45 hour workweek
25 vacation days
No work on the weekend
Intensive sales training during the first month, weekly internal training courses
What will you do?
20% Search for potential clients
40% Call / mail with potential clients
20% Appointments with the client
10% Adminstration
10% Team meeting
This vacancy has been created based on interviews with employees to help you get a realistic preview of the job.
Vacancy
As a Business Developer at Ebury you are co-responsible for the expansion of Ebury's client base. Ebury is a financial service provider that offers currency exchange services (foreign exchange) and trade finance to small and medium sized companies (SME) and SME+ that trade internationally. As a Business Developer, you search for potential clients through for example LinkedIn, your own network or lists of relevant trade shows. You usually approach them by phone. During the conversation with a potential client, your main goal is to carefully listen to the client's challenges. When you understand the pain points, you provide the client with the best possible advice with the aim of the company becoming an Ebury client. In addition, you are frequently on your way to meetings or conferences to find new contacts. Taking initiative and creating ways to find new relations or open new markets are highly appreciated.
When you reach your personal target, you will be promoted to Senior Sales 1. On average, you achieve this target within 6-12 months.
You have to like convincing people through 'cold' calling, you have to be good at listening and you have to be able to cope with rejection. Getting excited by targets and working hard to achieve them is important in this role.
Calendar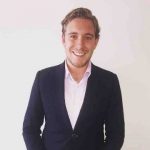 Business Developer
Niels Boisnard
I have an enjoyable day when I have had good conversations with potential clients and have discovered a solution that suits their needs.
A day is less enjoyable when you have to make a lot of phone calls and not many people answer or the conversations are very short and useless.
08:00

09:00

10:00

11:00

12:00

13:00

14:00

15:00

16:00

17:00

18:00
You see a potential client on a list for a fruit and vegetable trade show. How do you proceed?
You look up the company in Salesforce and check whether your colleague hasn't already claimed this prospect. If this is not the case, you can add this company to your prospect list. Then it is important to find the right information about the company so that you can find out what value Ebury can add. Based on this, you can confidently start the 'cold call'. In most cases, you search through LinkedIn for a 'decision maker', a CFO, COE or owner, and try to track down a telephone number. You call the company directly. During the conversation, you ask concrete questions regarding their business operations, the currency they work with and any possible weak points. You connect this to what Ebury can offer them. Often companies ask you to send an email first. You send an email with more information and immediately add a reminder to your calendar to phone them again a week later.

As soon as you notice that someone is interested, you try to arrange a follow-up. This can be making a cost-comparison related to other parties or scheduling a meeting. Apart from cost-reduction, we have various instruments to hedge their currency risk exposure through forward exchange contracts. Once a prospect becomes a client, communication is partially handed over to the dealing department. Traders are the ones who actually mark down the transactions. As a (sales) business developer, you can choose to stay involved in the process and client contact together with the dealer.

Growth
In your first month at Ebury, you will receive intensive sales training. After this, you can join internal training courses on a weekly basis. After each promotion, you participate in a boot camp in Madrid. Furthermore, there is a possibility to become a CFA Charterholder (Chartered Financial Analist).
Head of Desk / Dealer / Key Account Director
Working at Ebury - Amsterdam
Ebury is a Fintech company that focuses on empowering businesses and organizations that trade and transact internationally. Ebury focuses on cross-border payments, FX risk management and business lending.
Currently, Ebury works with over 40,000 businesses and organizations worldwide, has done € 23 billion in foreign exchanges in the past 12 months and transactions in more than 130 currencies every month. Ebury has offices in more than 22 countries around the globe and is located in world's cities such as London and Sydney.
HQ in London

Active in 22 countries

24% / 76%

Average age 26 years old

65 employees in the Netherlands, 25 in Belgium

1000 employees worldwide
Colleagues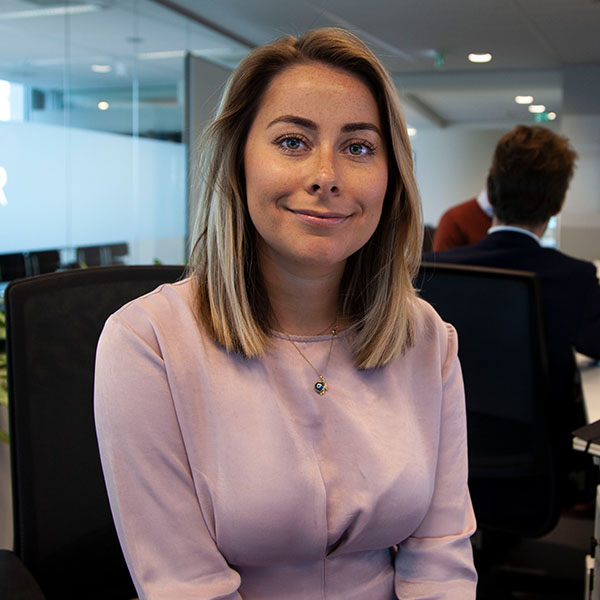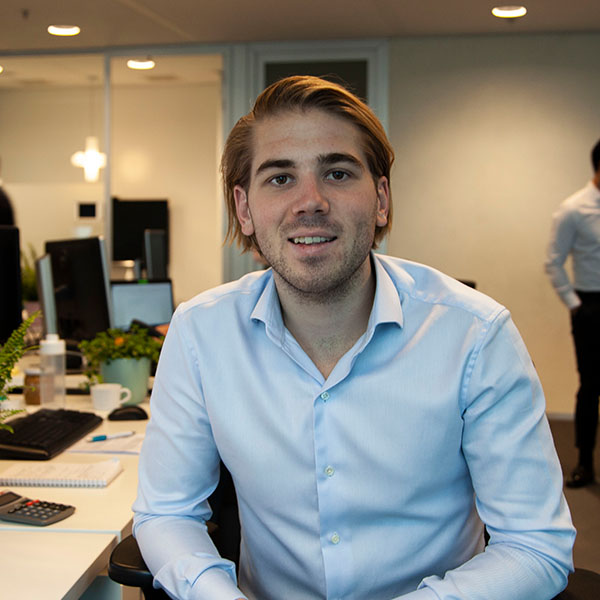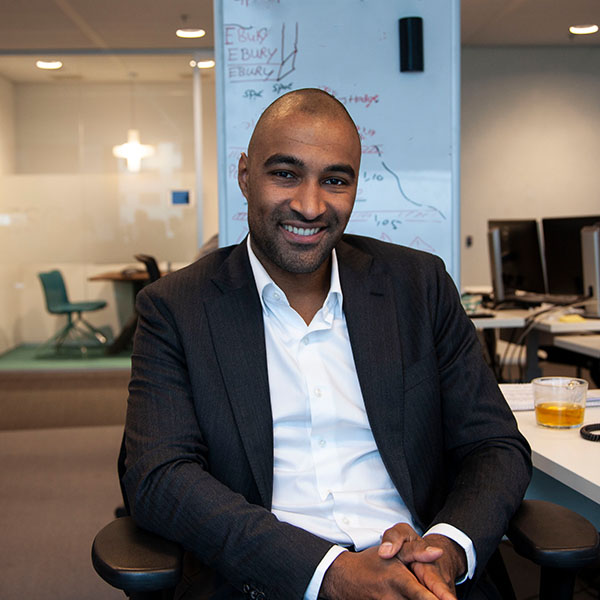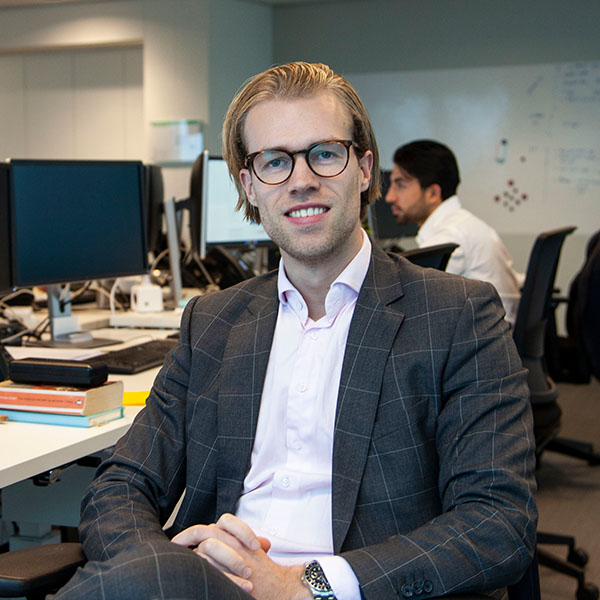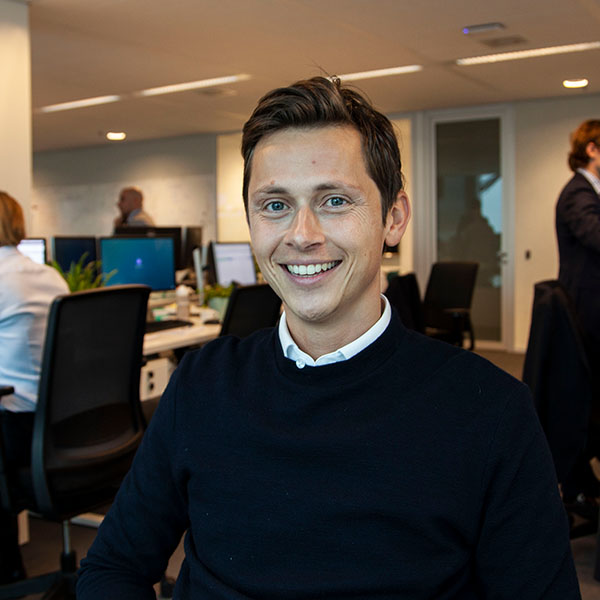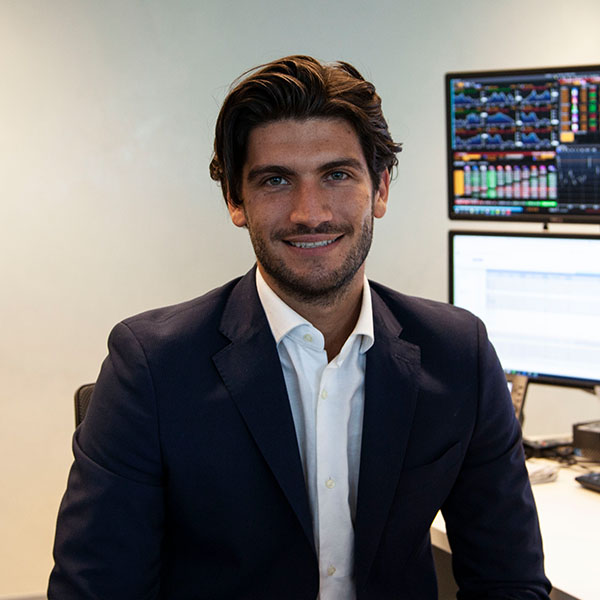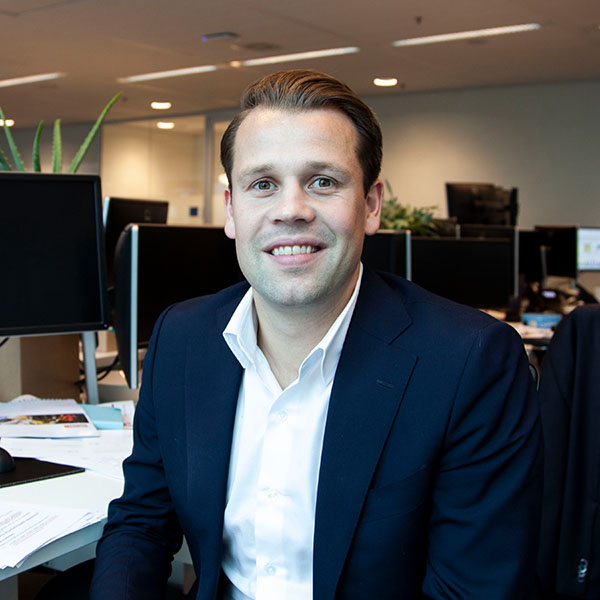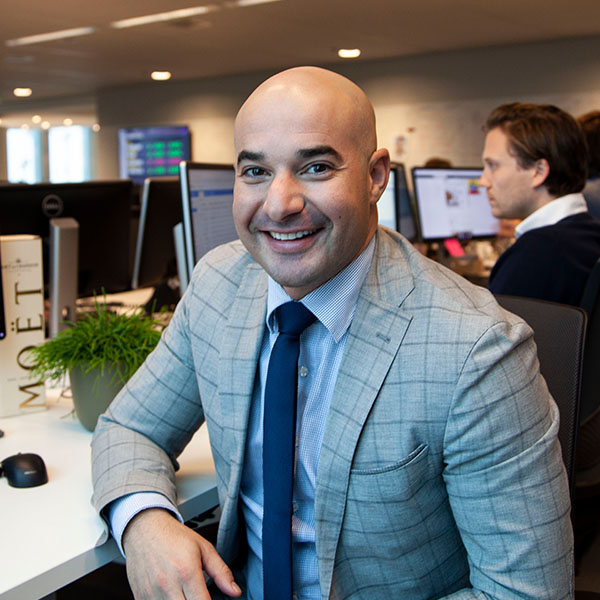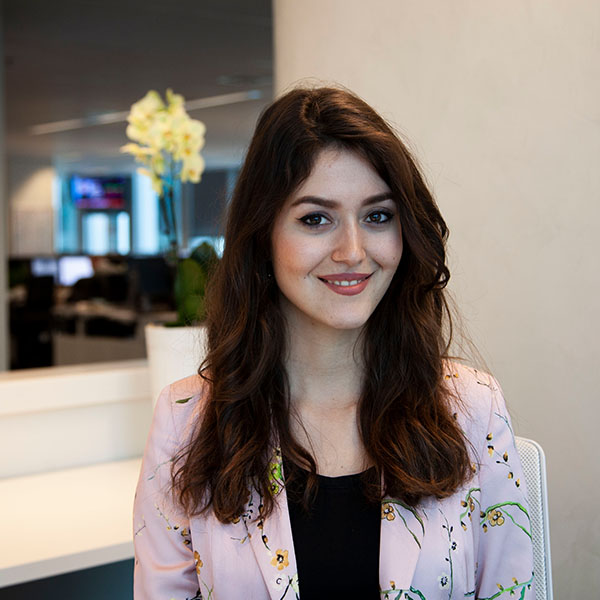 Sophie Scheltema (28) - Marketing Executive Benelux
Why did you decide to work for this company?
I wanted to work for a young, international and fast-growing company. Ebury fit the bill perfectly. Furthermore, I had a role with a lot of responsibility and the opportunity to determine Ebury's marketing strategy in the Benelux. Definitely a nice challenge!
What was your previous job?
Marketing Coordinator at Sentia.
What do you do in your spare time?
Cooking, hiking, going out for dinner.
Boris de Lorme (28) - Key Account Director
Why did you decide to work for this company?
I had just graduated and wanted to gain experience abroad. When I started working at Ebury there was no office in the Netherlands yet, and I could work from London during the first half year. From there, we tried to gain a foothold in the Netherlands and that has been successful.
What did you study?
Bachelor Commercial Economy.
What do you do in your spare time?
I love to play golf with family and friends. Furthermore, I always try to go on a holiday a few times a year.
Lamin Jaiteh (31) - Key Account Director
Why did you decide to work for this company?
The possibilities and resources offered to me at Ebury were decisive for me to change jobs and start working for Ebury. At Ebury, one has full freedom and support to develop and initiate new ideas.
What was your previous job?
European Sales Manager at World First.
What do you do in your spare time?
Spending time with my family.
Sonny Berghuis (28) - Senior Sales 2
Why did you decide to work for this company?
During my graduation internship, I was introduced to the world of SME financing. At the same time, Ebury were launching their financing product and were looking for employees to bring this into the market; a combination of sales and finance! This combination very much appealed to me, and still does. Each client case is unique and that makes the job continuously challenging and interesting.
What was your previous job?
Intern at Oneplanetcrowd.
What do you do in your spare time?
Playing the guitar, investing and working out.
Camille Faber - FX Dealer
Why did you decide to work for this company?
I have a background in the financial sector at a Dutch bank. Over the past years, I noticed more and more that for major banks it had become more and more difficult to compete with financial technology companies on price and service. Ebury offers solutions that provide SME and large companies a tremendous amount of flexibility. This enables the company to grow rapidly and makes it a dynamic work environment to work in.
What was your previous job?
Relationship Director at ABN Amro.
What do you do in your spare time?
Signing up for gyms I never go to.
Raju Musicco (25) - Dealer
Why did you decide to work for this company?
I always wanted to operate on the stock exchange or the foreign exchange market. The reason why I started to work at Ebury was based on a number of factors. The office looks amazing and is at a beautiful location. Besides, from a contact in my own network I understood that the work environment is really great. Furthermore, the growth opportunities at Ebury are also great.
What was your previous job?
Student / Bartender.
What do you do in your spare time?
Spending time with my friends.
Pim de Jong (29) - Head of Desk FX & Trade Finance
Why did you decide to work for this company?
Four years ago, I started at Ebury, because it is a fast growing company in a lively environment, full of young people where you are given the opportunity to grow relatively fast.
What did you study?
Bachelor International Business and Management.
What do you do in your spare time?
Working out.
Mohamed Bourahtit (36) - Senior Sales
Why did you decide to work for this company?
Assisting entrepreneurs with good financial solutions appealed to me very much. Almost 3 years later, I am still enthusiastic about this.
What was your previous job?
Founder of the Entertainment company "dbproduction".
What do you do in your spare time?
Working out and reading a book.
Dilara Cugun (27) - HR Support and Recruiter
Why did you decide to work for this company?
Ebury appealed to me because it is a young, fast growing and international company. Besides, I immediately had a positive impression of the company culture during my first job interview. My tasks are diverse and give me the opportunity to develop myself. In my role as Corporate Recruiter, I can speak to many people, which gives me a lot of energy.
What was your previous job?
Project manager at a communication and design agency.
What do you do in your spare time?
Making music, traveling, reading and spending time with friends.