Business Developer
Ebury - Brussels
Brussels
What is required?
Professional Bachelor
Relevant Sales experience
Affinity with finance
Enterpreneurial character
Fluent in one of the country's languages and English
What will you get?
€2.150 to €2.500 gross p/m depending on experience (£2750 bonus when revenue target of £55.000 and sales challenges are reached)
Travel expenses and meal vouchers
38 hour workweek
25 vacation days
No work on the weekend
Intensive sales training during the first month, weekly internal training courses
What will you do?
20% Search for potential clients
60% Call / mail with potential clients
10% Appointments with clients
5% Adminstration
5% Team meeting
This vacancy has been created based on interviews with employees to help you get a realistic preview of the job.
Ask a question directly
Levie op den Velde
Corporate Recruiter Benelux
Vacancy
As a Business Developer at Ebury you are co-responsible for the expansion of Ebury's client base. Ebury is a financial service provider that offers currency exchange services (foreign exchange) and trade finance to small and medium sized companies (SME) and SME+ that trade internationally. As a Business Developer, you search for potential clients through for example LinkedIn, your own network or lists of relevant trade shows. You usually approach them by phone. During the conversation with a potential client, your main goal is to carefully listen to the client's challenges. When you understand the pain points, you provide the client with the best possible advice with the aim of the company becoming an Ebury client. In addition, you are frequently on your way to meetings or conferences to find new contacts. Taking initiative and creating ways to find new relations or open new markets are highly appreciated.
When you reach your personal target, you will be promoted to Senior Sales 1. On average, you achieve this target within 6-12 months.
You have to like convincing people through 'cold' calling, you have to be good at listening and you have to be able to cope with rejection. Getting excited by targets and working hard to achieve them is important in this role.
Calendar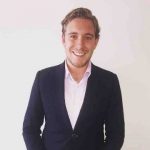 Business Developer
Niels Boisnard
I have an enjoyable day when I have had good conversations with potential clients and have discovered a solution that suits their needs.
A day is less enjoyable when you have to make a lot of phone calls and not many people answer or the conversations are very short and useless.
08:00

09:00

10:00

11:00

12:00

13:00

14:00

15:00

16:00

17:00

18:00
You see a potential client on a list for a fruit and vegetable trade show. How do you proceed?
You look up the company in Salesforce and check whether your colleague hasn't already claimed this prospect. If this is not the case, you can add this company to your prospect list. Then it is important to find the right information about the company so that you can find out what value Ebury can add. Based on this, you can confidently start the 'cold call'. In most cases, you search through LinkedIn for a 'decision maker', a CFO, COE or owner, and try to track down a telephone number. You call the company directly. During the conversation, you ask concrete questions regarding their business operations, the currency they work with and any possible weak points. You connect this to what Ebury can offer them. Often companies ask you to send an email first. You send an email with more information and immediately add a reminder to your calendar to phone them again a week later.

As soon as you notice that someone is interested, you try to arrange a follow-up. This can be making a cost-comparison related to other parties or scheduling a meeting. Apart from cost-reduction, we have various instruments to hedge their currency risk exposure through forward exchange contracts. Once a prospect becomes a client, communication is partially handed over to the dealing department. Traders are the ones who actually mark down the transactions. As a (sales) business developer, you can choose to stay involved in the process and client contact together with the dealer.
Growth
In your first month at Ebury, you will receive intensive sales training. After this, you can join internal training courses on a weekly basis. After each promotion, you participate in a boot camp in Madrid. Furthermore, there is a possibility to become a CFA Charterholder (Chartered Financial Analist).
Head of Desk / Dealer / Key Account Director
Working at Ebury - Brussels
Ebury is a Fintech company that focuses on empowering businesses and organizations that trade and transact internationally. Ebury focuses on cross-border payments, FX risk management and business lending.
Currently, Ebury works with over 40,000 businesses and organizations worldwide, has done € 23 billion in foreign exchanges in the past 12 months and transactions in more than 130 currencies every month. Ebury has offices in more than 22 countries around the globe and is located in world's cities such as London and Sydney.
HQ in London

Active in 22 countries

24% / 76%

Average age 26 years old

25 employees in Belgium

1100 employees worldwide
Colleagues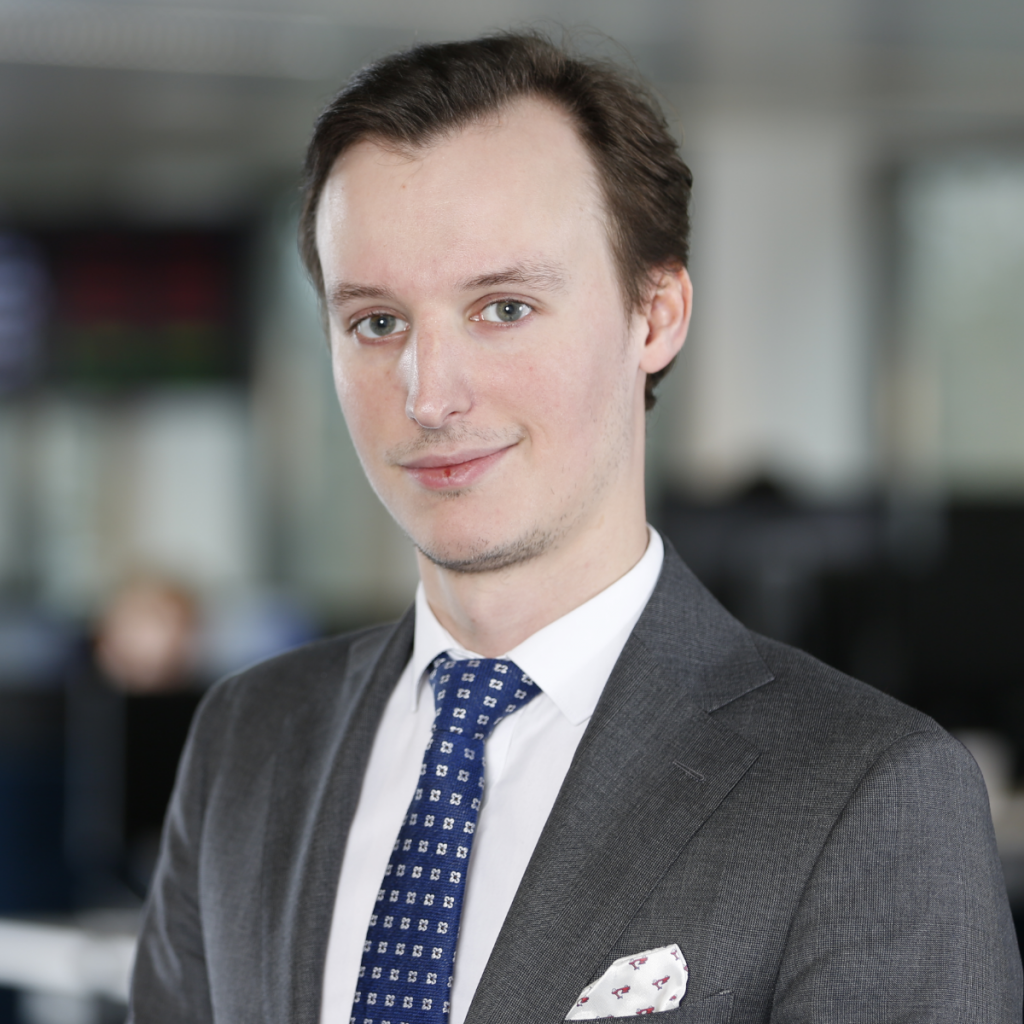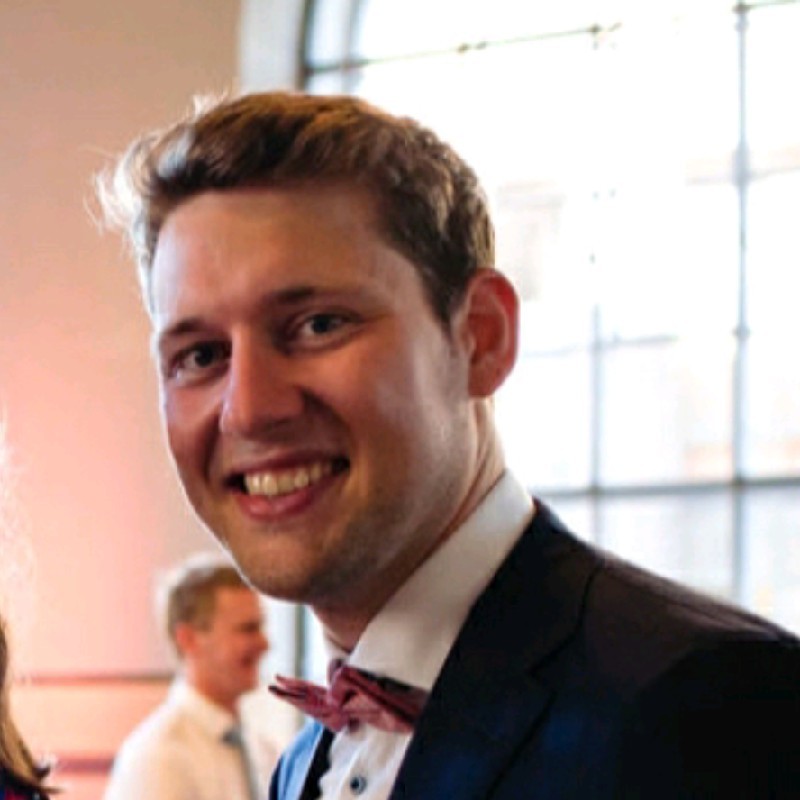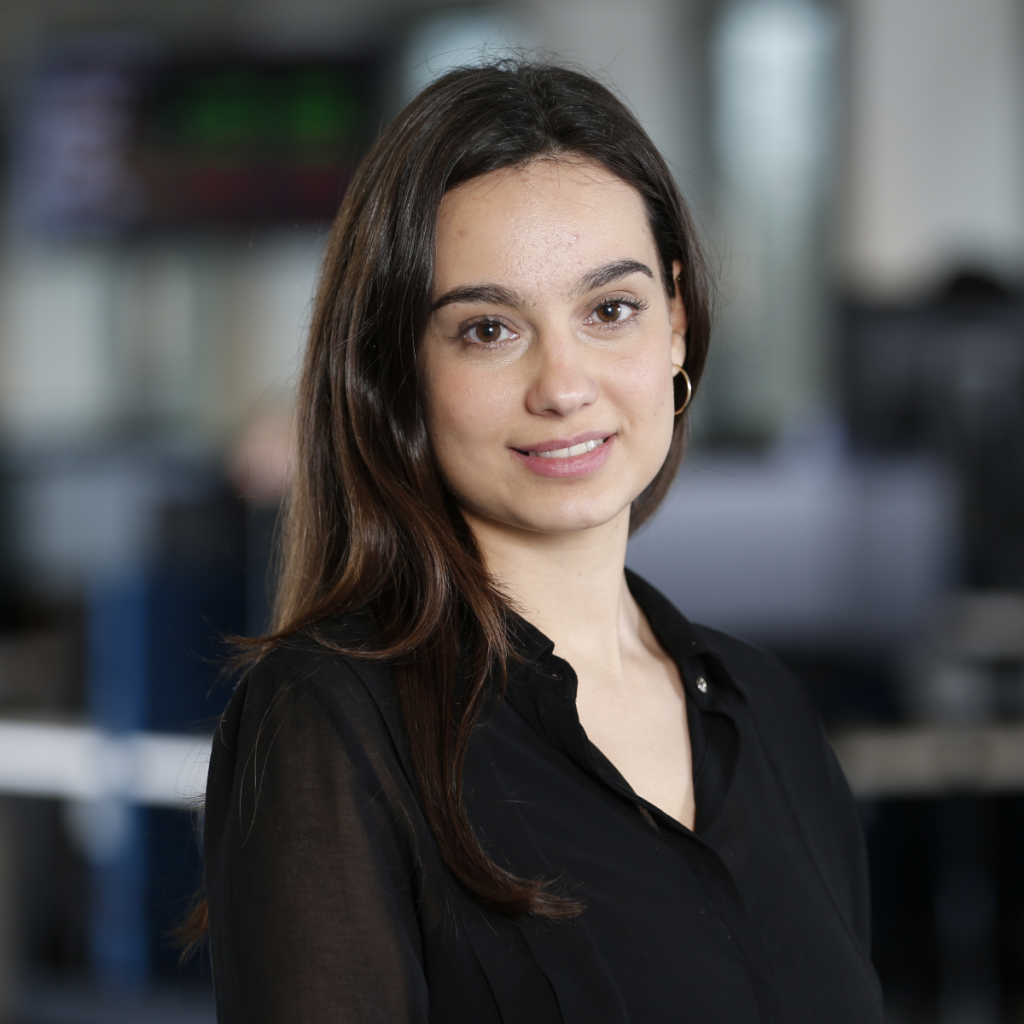 Arnaud (28) - Head of Desk - Sales
Why did you decide to work for this company?
I used to work in the dealing room of a traditional bank, and had the great opportunity to join this fast-paced and meritocratic FinTech. More than a buzzword, FinTechs really are disrupting the financial world and will be the future of financial services. 3 years down the line, I have never regretted this choice and look forward to shaping the future of finance in this young and dynamic company.
What was your previous job?
Sales-trader in the dealing room of a bank
What do you do in your spare time?
Music! I love to play the piano, and have been into producing music for a couple of years now.
Nicolas (28) - FOREX & Trade Finance Senior Sales
Why did you decide to work for this company?
The international scope, young company, energetic atmosphere, grow potential.
What did you study?
MSc Applied Economics Business Engineering: Accountancy & Finance
What do you do in your spare time?
Travelling, boardgames, reading, gaming, drinks.
Yasmine (26) - Business Developer in Sales
Why did you decide to work for this company?
I decided to work at Ebury because I wanted to challenge my professional experience and work as a sales professional for an international & fast-growing company where the culture of meritocracy is applied: you reap all the benefits of your efforts and you decide of your own path. I appreciated the business-model, the purpose to enable businesses to trade internationally without borders. Even though, I had few knowledge in finance, I knew I would be supported through learning trainings.
What did you study?
I studied Applied Communications and Public Relations
What do you do in your spare time?
At the moment, I am very into reading and watching 'health' books/documentaries.
Application process
Introductory phone call
Job interview with several colleagues at the office
Receive offer and sign contract