Working at Realmark
Realmark is the online marketing specialist in the real estate field. They provide the right digital marketing strategy and online visibility for developers, property investors, real estate agents and real estate communication agencies.
" You shouldn't work at Realmark if you need a lot of structure and don't take the initiative easily. You should work at Realmark if you want to learn a lot and enjoy having a lot of responsibility. "
HQ in Amsterdam

Active in the Netherlands

40% / 60%

Average age 32

5 employees
Growth possibilities at this company
Within Realmark it is possible to develop in different directions – possibilities are even considered from outside your current field. This depends on how you develop yourself and what possibilities are available at that point.
Why work at Realmark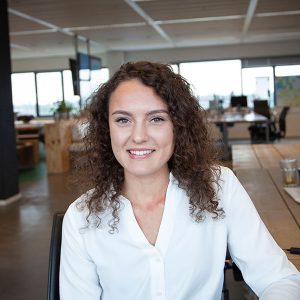 Jessica Scholten
Campaign Manager
After completing my studies, I was searching for a nice job in which I would be given the chance to grow and gain experience. At Realmark, I have been fully given this opportunity. Together with the nice atmosphere and the fact that everyone is willing to help each other makes me feel very happy where I am now at Realmark.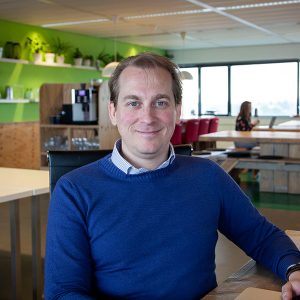 Marc Buijs
CEO
I knew the founders very well and they asked me if I wanted to start working for Realmark.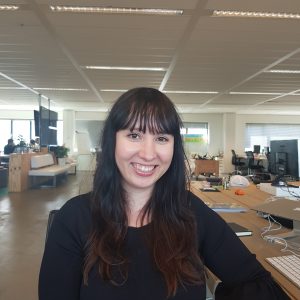 Sharon de Ronde
Projectmanager
During my studies I came into contact with the real estate world and actually found this very interesting! After first working for a project developer, Realmark appealed to me a lot because of the open and pleasant culture and the responsibilities you get. In addition, at Realmark you get the freedom to think about the future of the company and your position in it and you have very nice colleagues who are always ready for you!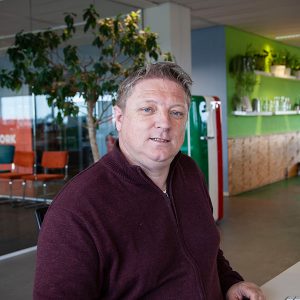 Jelle Pols
Financial Controller
Working for a start-up sounded interesting to me as it involves working in a dynamic environment where there is always a lot going on.
Jobs at Realmark
What is our biggest challenge?
Over the coming months, it is important that Realmark's client portfolio grows. In doing so we want to gain a position in the German real estate market.
'The greatest challenge now is to achieve growth.'
Realmark