Working at One
One is a startup that connects fast growing scale-ups around the world in hiring leadership talent and building teams. One works in fixed partnerships with scale-ups and venture capital firms, making it a completely different business model compared to other (traditional) recruitment companies. Although One is a young company, it's built on more than 20 years of experience in the European tech scene. It is a diverse company, and One is open to welcoming talent from different backgrounds.
" You should not work at One if you are not entrepreneurial and if you do not want to make sacrifices. You should start working at One if you want to take ownership of your own career, be part of something big and work together with a team of specialists in their field. "
HQ in Amsterdam

47% / 53%

Average age 31

16 employees in NL

17 employees worldwide
Growth possibilities at this company
The growth path at One is not fixed. You have the freedom to develop yourself personally, and you work together with people you can learn a lot from. Justin, for example, did marketing at Ajax, Kaan has set up several recruitment companies and made them big, and Ferdinand comes straight from a Venture Capital business. There is a budget for following online courses and because we are rather small, you yourself determine what role you want to play in One's growth over the coming years.
Why work at One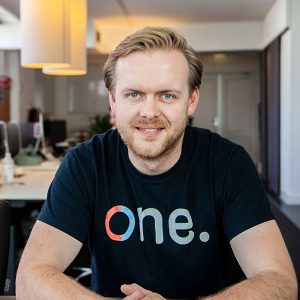 Tim Goedhart
Head of Recruitment
My passion for people, marketing and sales comes together in recruitment. With One I help to build a wonderful company that makes recruitment more fun, efficient and better.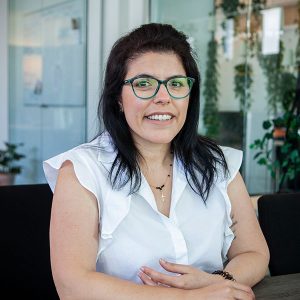 Angrick Capriles Torres
Tech Talent Business Partner
"Helping scale ups scale" caught my attention. I come from a start up environment, so this is a sweet spot for me no matter how crazy it can get, when I see One I only think about trust and it's all I need.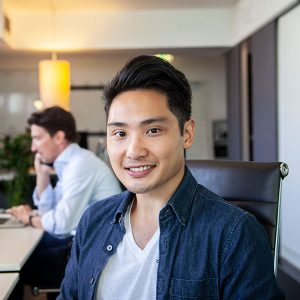 Ferdinand Lie
Head of Operations and Finance
Working with scaleups, great entrepreneurs and investors is what I'm passionate about and what I've been doing the past 6 years. One connects them all. My role is to bring structure by way of process optimisation and effective planning, and Finance.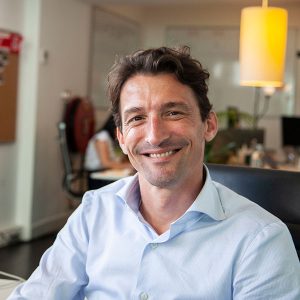 Kaan Anit
Founder
We have an extremely large network. Built up from more than 20 years of experience. That's why I founded this company in January 2018 to connect awesome leaders to scale-ups.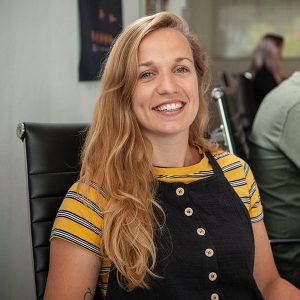 Patricia van Winden
Head of Content
I applied for One because it is a huge challenge to join during this growth period and to be able to make a real difference by setting up a content team.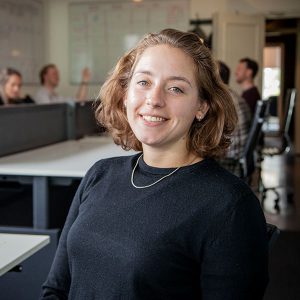 Laura Du Ry
Partnership Manager
One has a small and close team what gives a lot of room for personal development. Thanks to my role I came into contact with many great tech scale ups and my work is very versatile.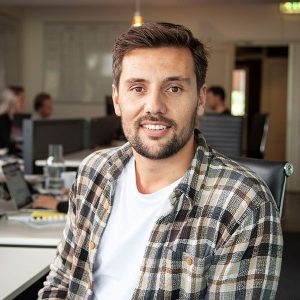 Daan Gehrels
Talent Business Partner
Before I joined One, I worked as a Corporate Recruiter. The innovative way of working of One appealed to me! By building sustainable relationships with our partners, we can make the best matches.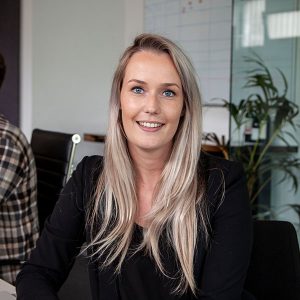 Elsemieke Wijgerse
Talent Business Partner
Helping out scale ups while working in a great specialized and enthusiastic team are a few of the many reasons why I joined One Having worked for 'standard' recruitment companies for a few years really made me realize recruitment needs to change and this is exactly what One does.
What is our biggest challenge?
We are not your typical recruitment agency. In comparison to other parties, we work in a partnership model with our clients and our process is digital and efficient. Because of our specific focus and expertise in leadership talent for scale-ups, the opportunity in the market is huge. Our biggest challenge is to make sure all our international partners are helped correctly since our help is needed in making their company succeed. Our offering is great, we work tailored to their needs and at a lower price point than they are used to. Now, like at every startup, the challenge is to build a team that can accelerate the growth of One.
'Our biggest challenge is to make sure all our international partners are helped correctly.'
One