Working at Nespresso
Established in 1986, Nespresso has become the world leader in the field of portioned coffee. Nespresso is one of the fastest growing consumer goods organizations worldwide. An independent part of Nestlé, the company has more than 12,000 employees in more than 60 countries.
Dutch HQ Amstelveen

Active in 40 countries

60% / 40%

Average age 31

333 employees in NL

2,500 employees worldwide
Why work at Nespresso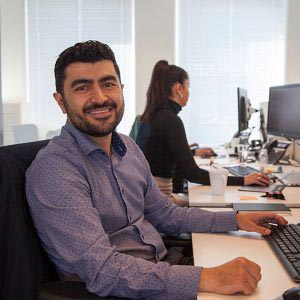 Hessam Raisifar
Demand Planning Manager Benelux
Nespresso is a beautiful and international brand, coffee (FMCG branch) seemed like a nice product to me, and the organization is best in class in the field of supply chain.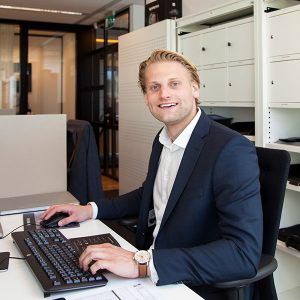 Jasper Dobber
Account Manager OOH Office
It is a cool company with an appearance that suits me. I fully support the products and there are great opportunities for growth, both within Nespresso and at Nestlé.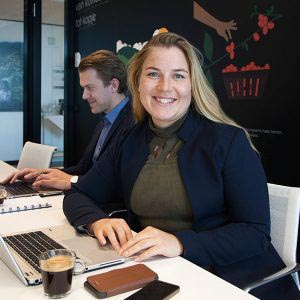 Patricia Borgers
Rayon Manager
To me, the decisive factor to work at Nespresso has been the product. The variety in work and the personal contact on the shop floor seemed very interesting to me.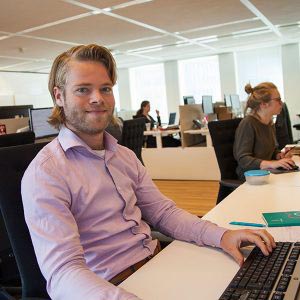 Roderick Blömer
CRM Data Analist
I was enthusiastic about the product and the brand right away, especially because of the passion for quality that is clearly visible in everything that Nespresso does.
What is our biggest challenge?
In the Netherlands, we need to bring about a change in thinking that will make people aware of the fact that capsule coffee is better and fresher than bean coffee. This awareness has already been created in some European countries, but in the Netherlands, we still have to work hard on it. Subsequently, we should ensure that people know that Nespresso is the best of all capsule coffee available.
'Creating awareness of quality coffee in the Netherlands.'
Nespresso