Working at Meltwater
Meltwater was founded in Oslo in 2001. It has 55 offices and more than 28,000 customers worldwide. The company, which specializes in monitoring and analyzing online and social media, is an international market leader in the field of 'media intelligence'. The Amsterdam branch has 40 employees.
HQ in San Francisco

Active worldwide

50% / 50%

Average age 27

40 employees in NL

1500 employees worldwide
Why work at Meltwater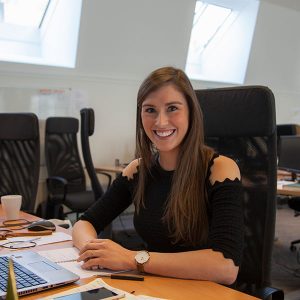 Ann-Sophie van Camp
Growth Executive
Before this, I worked at an international media agency in Brussels. Soon, I discovered that my passion lies in all things digital rather than traditional media. Combine this search with a strong culture, inspiring people, lots of energy, great career opportunities, and a daily portion of fun – and there you have it, on top of that list: Meltwater.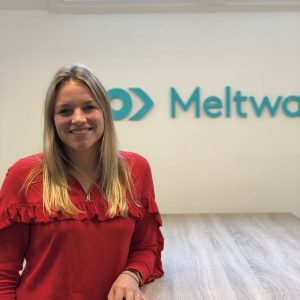 Anouk Lambers
Sales Consultant
I had heard many good stories about Meltwater. When I came into the office, it immediately felt like coming home. Working hard and having fun go hand in hand at Meltwater. There is a culture that you will not find anywhere else. Everyone is important and makes impact. The perfect fit for me.
What is our biggest challenge?
The amount of digital information that individuals and companies leave behind is growing exponentially. As a result, the way in which companies make decisions is changing – these are increasingly based on external data. To help customers in this endeavor, Meltwater introduced 'Outside Insights.' This method goes beyond the monitoring of classic media by using different types of external data. Meltwater also uses Artificial Intelligence (AI) and machine learning, identifying trends in real-time. This fits Meltwater's challenge to constantly find ways to respond to new forms of data, trends, and software in an ever-changing and growing sector.
'Help customers respond better to the growing amount of data.'
Meltwater