Working at KPMG
KPMG the Netherlands is part of an international network of accountancy and consultancy firms with 162,000 employees in 155 countries. KPMG's accountants perform assessment and audit tasks and provide an independent opinion regarding financial matters. KPMG's consultants are deployed in various fields, such as data analysis, blockchain, robotics, cybersecurity, and audit digitalization.
HQ in Amstelveen

Active in 155 countries

34 % / 66 %

Average age 31

2,849 employees in NL

162,000 employees worldwide
Why work at KPMG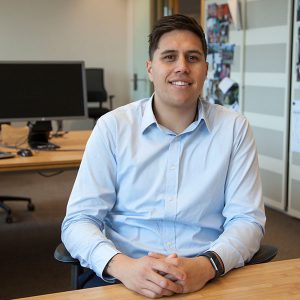 Nathan Mansell
Senior Consultant at Digital Enablement
At KPMG, I got the opportunity to work on different projects with varied technical approaches. While doing so, I quickly noticed that this company employs driven people that I can learn a lot from.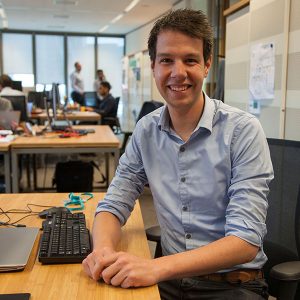 Ruben van den Ende
IT Consultant at Digital Enablement
I opted for KPMG because of the new challenge as an IT consultant that was offered to me. Additionally, the opportunity for further development and the variety in projects have contributed to my choice.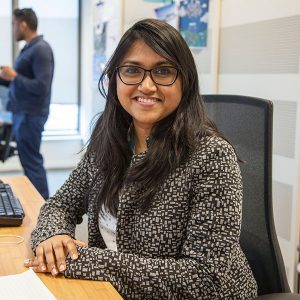 Amrita Basu
Consultant at Digital Enablement
KPMG motivates me to come up with and implement ideas together with my skilled co-workers. Here, I get the freedom and flexibility to perform tasks and responsibilities in my own way. Within KPMG, I also get the opportunity to work on my personal development and to grow as a Software Specialist Consultant.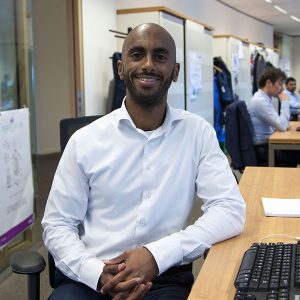 Akram Ahemed
Consultant at Digital Enablement
I've decided to work at KPMG because I like to visit different customers. In addition, the type of assignments – advice combined with implementation – appealed to me.
What is our biggest challenge?
New technologies will change society, the economy, and daily life. According to KPMG, the conversion of these technologies into actual progress depends on human insight. Therefore, KPMG's ambition is to keep investing in its people. They design learning and development programs by offering the application of new technologies (such as virtual reality, personal education, and online peer-to-peer) and flexible, topical, certified training programs and courses to employees.
'Continue to invest in people to be able to anticipate technological changes.'
KPMG