Working at Incentro
Incentro is a digital service provider in the field of information, marketing, and technology. They design, develop and manage websites, automate marketing activities, and regulate internal information flows. Incentro is based in the Netherlands and Spain (among other countries). The company measures the happiness of its employees and was therefore chosen as the number one 'Great Place to Work' in the category 'medium-sized workplaces in the Netherlands.
HQ in The Hague

Active in the Netherlands, Spain and Kenya

20% / 80%

Average age 29

300 employees in NL

50 employees worldwide
Why work at Incentro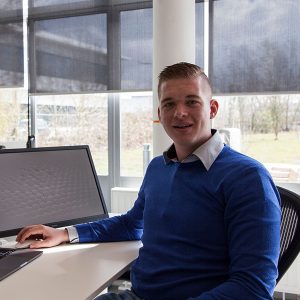 Matthijs van der Welle
Data Engineer
As a fresh Business IT & Management graduate, I was looking for a nice IT company where I could further specialize in the 'data' domain. I've chosen Incentro because this company puts a lot of energy into employee happiness, focusing on ambitions, field of expertise, and happiness. Additionally, the conditions are good – they include a car, profit sharing, and room for training.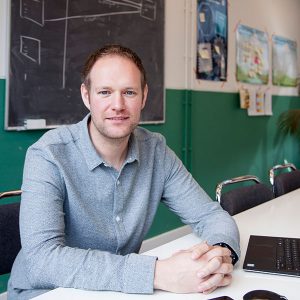 Jordy de Jong
Manager at Data & Analytics department
Before working at Incentro, I worked for a large system integrator. I really felt like a number there, and shareholders were more important than employees. Through a former co-worker, I was asked if I wanted to work at Incentro. After the first interview, I immediately resigned!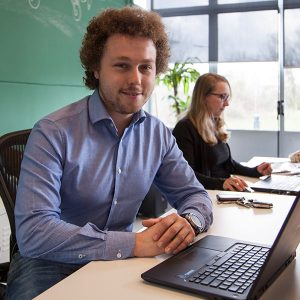 Jim Wittermans
Business Intelligence Consultant
After completing my studies, it was time to actually get to work. If that's the case, I'd prefer it to be at a company that gives you freedom to do the things that make you happy – both in the area of technology and beyond it. At Incentro, I get that space, because we don't really have management!
No job openings at Incentro
There are currently no job openings at this company. You can leave your email address to stay up to date of the latest job openings.
What is our biggest challenge?
The ambition of Incentro's establishment in The Hague is to further develop and expand its proposition in the coming years. As a whole, Incentro focuses on a broader part of the digital market. Incentro The Hague wants to help companies in The Hague by means of solutions in the field of data, including data science and data integration, as well as security, including the clarification of security risks.
'Develop and expand Incentro The Hague's proposition in the coming years.'
Incentro