Working at enviolo
enviolo products and services empower bike manufacturers to build bikes that change people's lifestyles: taking fewer trips in cars and more trips on bikes. A smart range of stepless shifting hubs have been designed to serve different rider needs. Riding a bike with enviolo's technology means concentrating less on shifting and more on your ride, resulting in a safer and more pleasurable experience.
Together with OEM and retail partners, enviolo strives for strategic collaborations aimed to grow the premium e-bike segment. Over 100 OEM brands are making enviolo equipped bikes: more than 1 million consumers ride on enviolo equipped bikes.
The Company Values of enviolo are 'P.L.A.Y.': Passionate: we do not stop until we get it right. Loyal: we are faitful to our people, to our relationships, to our commitments. Authentic: no BS, no exaggeration. Joyful: we choose everyday.
" You shouldn't work at enviolo if you want a job where the path is laid out for you. You should join enviolo if you want to make an impact, working within a close knit crew that is scaling up rapidly. "
HQ in Amsterdam

International customer base

36+ employees in the Netherlands

65+ employees worldwide

29% / 71%

Average age 42

Smart Business Casual
Growth possibilities at this company
If you want to grow, develop yourself or take on more responsibility: enviolo offers you the opportunity to do so. We believe in investing in our employees. That investment could be in providing coaching and mentorship opportunities to our future leaders. Or the investment could be in more personalized development plans, customized for each individual, based on their personal and professional goals and aspirations.
Why work at enviolo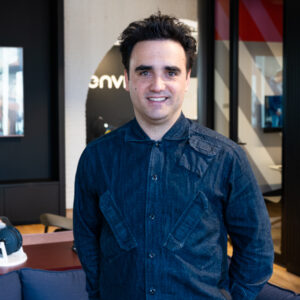 Billy van den Ende
Director of Brand Experience & Product Management
At enviolo every day is a truly different day. The product is fascinating, the people are amazing and the eBike industry is and will continue to grow fast. Working at enviolo has all the ingredients that I have ever looked for in a job.
No job openings at enviolo
There are currently no job openings at this company.
What is our biggest challenge?
Our challenge lies in finding top talent that is aligned with our values. As well as the challenge of finding individuals passionate about our envisioned future of "you will see enviolo products in every city, every day".
'Seeing enviolo products in every city, every day.'
enviolo