Working at Ebury - Amsterdam
Ebury is a Fintech company that focuses on empowering businesses and organizations that trade and transact internationally. Ebury focuses on cross-border payments, FX risk management and business lending.
Currently, Ebury works with over 40,000 businesses and organizations worldwide, has done € 23 billion in foreign exchanges in the past 12 months and transactions in more than 130 currencies every month. Ebury has offices in more than 22 countries around the globe and is located in world's cities such as London and Sydney.
" You should definitely choose Ebury if you want to work at a young, international, fast growing company and you enjoy having drinks with your colleagues. You should not choose to work at Ebury, if you can't cope with setbacks and you don't have an entrepreneurial mindset. "
HQ in London

Active in 22 countries

24% / 76%

Average age 26 years old

65 employees in the Netherlands, 25 in Belgium

1000 employees worldwide
Why work at Ebury - Amsterdam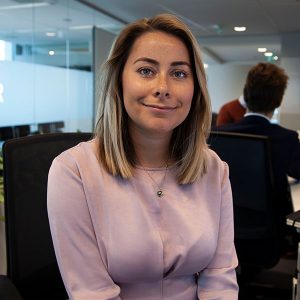 Sophie Scheltema
Marketing Executive Benelux
I wanted to work for a young, international and fast-growing company. Ebury fit the bill perfectly. Furthermore, I had a role with a lot of responsibility and the opportunity to determine Ebury's marketing strategy in the Benelux. Definitely a nice challenge!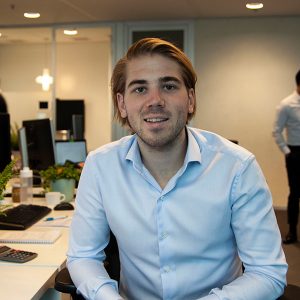 Boris de Lorme
Key Account Director
I had just graduated and wanted to gain experience abroad. When I started working at Ebury there was no office in the Netherlands yet, and I could work from London during the first half year. From there, we tried to gain a foothold in the Netherlands and that has been successful.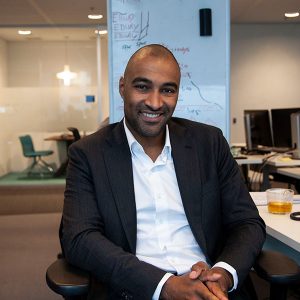 Lamin Jaiteh
Key Account Director
The possibilities and resources offered to me at Ebury were decisive for me to change jobs and start working for Ebury. At Ebury, one has full freedom and support to develop and initiate new ideas.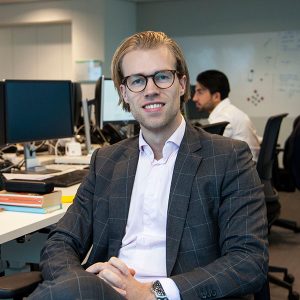 Sonny Berghuis
Senior Sales 2
During my graduation internship, I was introduced to the world of SME financing. At the same time, Ebury were launching their financing product and were looking for employees to bring this into the market; a combination of sales and finance! This combination very much appealed to me, and still does. Each client case is unique and that makes the job continuously challenging and interesting.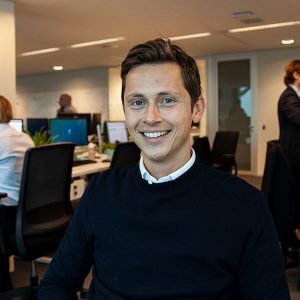 Camille Faber
FX Dealer
I have a background in the financial sector at a Dutch bank. Over the past years, I noticed more and more that for major banks it had become more and more difficult to compete with financial technology companies on price and service. Ebury offers solutions that provide SME and large companies a tremendous amount of flexibility. This enables the company to grow rapidly and makes it a dynamic work environment to work in.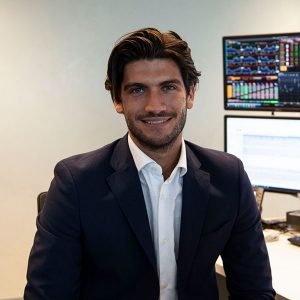 Raju Musicco
Dealer
I always wanted to operate on the stock exchange or the foreign exchange market. The reason why I started to work at Ebury was based on a number of factors. The office looks amazing and is at a beautiful location. Besides, from a contact in my own network I understood that the work environment is really great. Furthermore, the growth opportunities at Ebury are also great.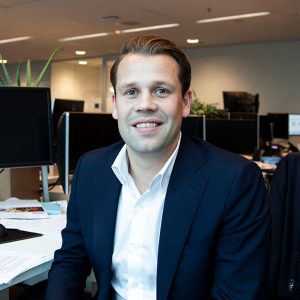 Pim de Jong
Head of Desk FX & Trade Finance
Four years ago, I started at Ebury, because it is a fast growing company in a lively environment, full of young people where you are given the opportunity to grow relatively fast.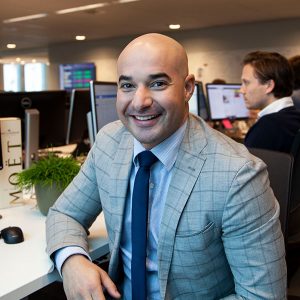 Mohamed Bourahtit
Senior Sales
Assisting entrepreneurs with good financial solutions appealed to me very much. Almost 3 years later, I am still enthusiastic about this.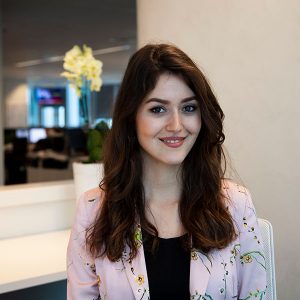 Dilara Cugun
HR Support and Recruiter
Ebury appealed to me because it is a young, fast growing and international company. Besides, I immediately had a positive impression of the company culture during my first job interview. My tasks are diverse and give me the opportunity to develop myself. In my role as Corporate Recruiter, I can speak to many people, which gives me a lot of energy.
Jobs at Ebury - Amsterdam
What is our biggest challenge?
Ebury's goal is to support the growth of international entrepeneurs by providing financial services (currency exchange services and trade finance) that banks don't provide.
'Support the growth of international entrepeneurs by providing them with financial services.'
Ebury - Amsterdam