Working at Ebury - Brussels
Ebury is a Fintech company that focuses on empowering businesses and organizations that trade and transact internationally. Ebury focuses on cross-border payments, FX risk management and business lending.
Currently, Ebury works with over 40,000 businesses and organizations worldwide, has done € 23 billion in foreign exchanges in the past 12 months and transactions in more than 130 currencies every month. Ebury has offices in more than 22 countries around the globe and is located in world's cities such as London and Sydney.
" You should definitely choose Ebury if you want to work at a young, international, fast growing company and you enjoy having drinks with your colleagues. You should not choose to work at Ebury, if you can't cope with setbacks and you don't have an entrepreneurial mindset. "
HQ in London

Active in 22 countries

24% / 76%

Average age 26 years old

25 employees in Belgium

1100 employees worldwide
Why work at Ebury - Brussels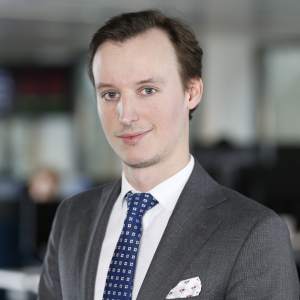 Arnaud
Head of Desk - Sales
I used to work in the dealing room of a traditional bank, and had the great opportunity to join this fast-paced and meritocratic FinTech. More than a buzzword, FinTechs really are disrupting the financial world and will be the future of financial services. 3 years down the line, I have never regretted this choice and look forward to shaping the future of finance in this young and dynamic company.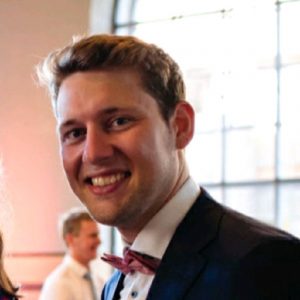 Nicolas
FOREX & Trade Finance Senior Sales
The international scope, young company, energetic atmosphere, grow potential.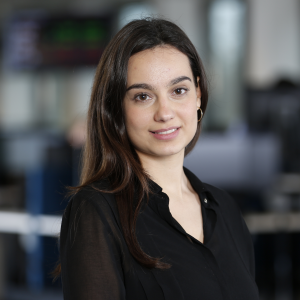 Yasmine
Business Developer in Sales
I decided to work at Ebury because I wanted to challenge my professional experience and work as a sales professional for an international & fast-growing company where the culture of meritocracy is applied: you reap all the benefits of your efforts and you decide of your own path. I appreciated the business-model, the purpose to enable businesses to trade internationally without borders. Even though, I had few knowledge in finance, I knew I would be supported through learning trainings.
What is our biggest challenge?
Ebury's goal is to support the growth of international entrepeneurs by providing financial services (currency exchange services and trade finance) that banks don't provide.
'Support the growth of international entrepeneurs by providing them with financial services.'
Ebury - Brussels