Working at CEVA Logistics
CEVA Logistics is one of the largest service providers in the world. CEVA Logistics mission is to be their clients' most professional logistic partner. They do this in the field of Contract Logistics, Freight Management and Transport Management. CEVA Logistics is growing fast, is a continuously innovative company and focuses on 'operational excellence'.
HQ in Hoofddorp

Active in 160 countries

30% / 70%

Average age 43 years (in the Benelux)

3.500 employees in the Benelux

45.000 employees worldwide
Growth possibilities at this company
At CEVA, you have a meeting with your manager at least three times a year to discuss your possibilities, performance and ambitions. There are several internal training courses you can follow, depending on the position you hold.
Why work at CEVA Logistics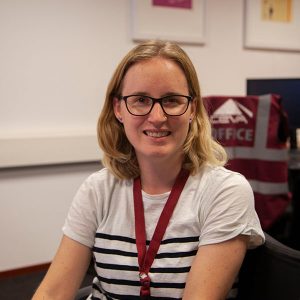 Annemarie
Project Engineer
Before this I was on a world trip and when I came back, I started looking for a new job. The CEVA Logistics job stood out immediately. After the first talk, I was immediately enthusiastic and hoped I would be taken on by Ceva Logistics.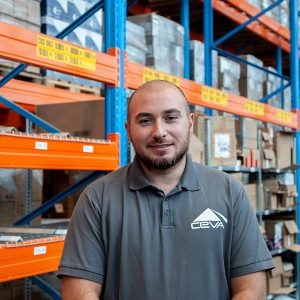 Mehmet
Assistant Supervisor Warehouse & NCP Returns Coordinator
At CEVA Logistics security is key. They invest in their employees and there are numerous growth possibilities. There is considerable knowledge within the company and improvement takes place continuously using the LEAN method.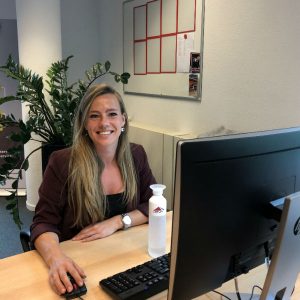 Conny
Corporate Recruiter
I didn't know the organisation but after Googling a bit, I discovered that CEVA Logistics was a very large international organisation: exactly what I was I was looking for. The talks had felt good so I didn't doubt for one second when they offered me the job.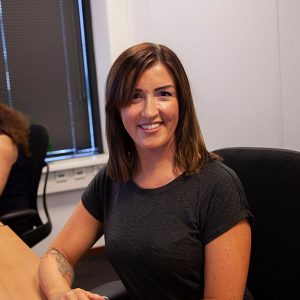 Anna
LEAN Agent
I work at CEVA Logistics because I think it's a very good company to work for, with a good atmosphere, chances for growth and a passionate team.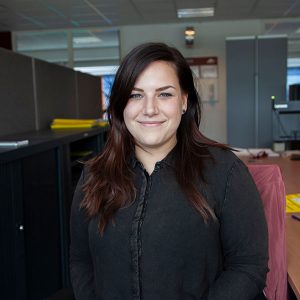 Maaike
Air Export Agent
I started at Ceva Logistics in Roosendaal, three and a half years ago. Due to a move, I landed at at the Schiphol office. A lot takes place at Schiphol, and this extends to the company. No day is the same, so you learn something new every day.
Berend
Business Development Manager
I really wanted to work in logistics and CEVA Logistics is a professional organisation with many opportunities. The fact there is considerable attention for my personal development really appealed to me. The core values reflect my vision and way of working.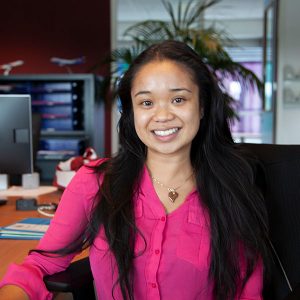 Michelle
Export Agent
I heard through my network that CEVA Logistics was looking for a new colleague in the Export department. I became enthusiastic about the fact that there are many opportunities to learn and develop myself. This industry was very new to me, but that made it so interesting. It is a fast working environment in which I can develop myself further and I like that.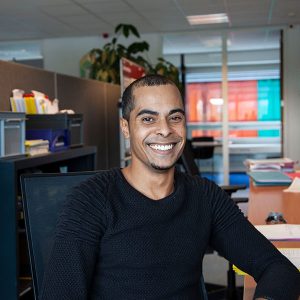 Nichel
Account Handler Energy
I started working at CEVA Logistics because the company itself really attracted me. It is actually the same sort of company as I worked for before and nice and close to home. I have sufficient experience in logistics to perform several logistics positions, but I saw the job as Account Handler as a new challenge.
Tijs
Project Engineer
I came straight from school, and I was ready to show the business world what I was worth. I knew CEVA Logistics from my network and from school. It is a great company to get my first work experience at.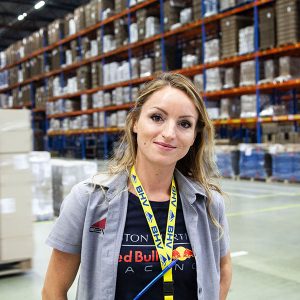 Malgorzata
Assistent Warehouse Supervisor
I was working at Vistaprint and my temporary contract ended. CEVA had just started and were looking for many people.
What is our biggest challenge?
To deliver the best quality to our clients, we will need to innovate in the field of automation and mechanisation. Furthermore, we are actively looking for creative solutions to retain employees in a tight labour market.
'We want to innovate in the field of automation and mechanization.'
CEVA Logistics