Working at Ampelmann
Ampelmann develops innovative systems and services for the offshore access industry and enables the safe transfer of personnel from a vessel to an offshore platform, and back. Their active motion compensation technology accounts for the movements of a vessel, making offshore access as easy as crossing the street. Their drive is to enable the energy transition and have a great career in the meantime. A career in a large, global organisation with an entrepreneurial mindset. Working at Ampelmann means working in a result-driven team. 
" You should not apply for a job at Ampelmann if you can't cope with changes. You should join us if you like to take initiatives, create solutions and don't shy away from challenges. "
HQ in Delft

Active in 13 countries

26% / 74%

Average age 35

152 employees in the Netherlands

321 employees worldwide
Growth possibilities at this company
The development path at Ampelmann is flexible: both horizontal and vertical steps are possible. During your career at Ampelmann, you can participate in many courses which are available in the Ampelmann Academy. Next to courses that are required for your job, you can also follow courses which contribute to your (personal) development. On top of that, each employee receives a personal budget to spend on a learning activity of their choice. Together with your personal Insights Discovery profile and a personal development plan, Ampelmann will help you to discover and further expand your talents.
Why work at Ampelmann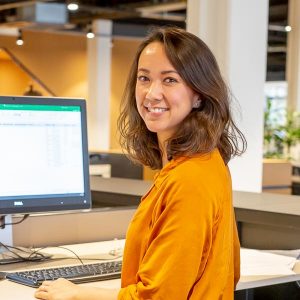 Marieke Haring
Talent Acquisition Project Manager
Before this, I worked for a corporate organisation where I was not always able to put new ideas into practice. At Ampelmann, there is plenty of freedom to try out new things: exciting and fun!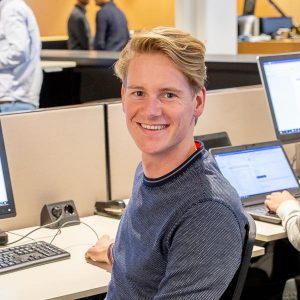 Nick de Lange
Senior Operations Engineer
The colleagues are all quite young and this creates a great atmosphere at work. Besides that, you have a lot of freedom and responsibility in your work so you can learn a lot within a short period of time. Also, as an Operations Engineer you get to travel a lot for Ampelmann.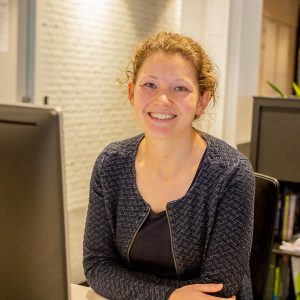 Suzanne Weller
Motion Control Engineer
After I graduated from university, I looked for a job where I would be active in the technical field. The atmosphere at Ampelmann also appealed to me. I work together with content-driven people and there is also room for social activities and relaxation.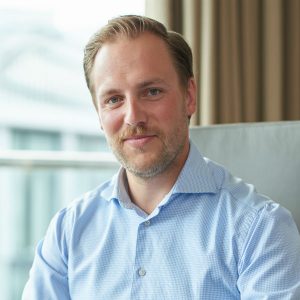 Tim Börner
Business Development Manager Offshore Wind
I particularly found that the size of the company and the product/ the field suited me well. I had worked with Ampelmann before in a client relationship and had a good feeling about the atmosphere at the company. Ampelmann really goes the extra mile for their new employees. I experienced this personally, as my arrival gave rise to a new entity and an office in Hamburg was set up.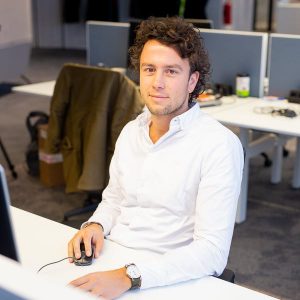 Ivar Boom
Manager Data Services
Ampelmann is a growing, innovative organisation with many (young) talents who are driven and who want to face challenges together. That environment and the Ampelmann culture appealed to me.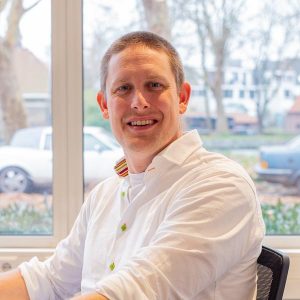 Jeroen Tol
Operations Control Centre Manager
During my previous job I heard several times about Ampelmann and I became more and more interested to get to know the company. After a cup of coffee with a friend who was just setting up the HR department, I knew: Ampelmann is going to be it for me. A challenging technical job with a lot of traveling around the world with immediate great freedom and responsibility.
What is our biggest challenge?
Safe offshore access for people and cargo is a great challenge in our industry. Ampelmann's active motion compensation technology, tailor-made solutions and full service enable clients around the world to operate safely and efficiently, even in rough weather conditions.
'Making offshore access as easy as crossing the street.'
Ampelmann