Project Engineer
CEVA Logistics
België +
What is required?
HBO/WO, preferably in Logistics
Work experience in a Warehouse
Experience with proces- and project management
Analytical skills
Socially strong
What will you get?
€2,500-€3,780 gross p/m (only for locations in NL)
40 - 45 hour workweek
25 vacation days + 5 ADV days (only for locations in NL)
Rarely work in the weekend
Training LEAN, Advising with Impact and Project Management
What will you do?
30% Data analysis
20% Project meetings
10% Client meetings
20% Administration
20% Analysis at the floor
This vacancy has been created based on interviews with employees to help you get a realistic preview of the job.
Vacancy
As a Project Engineer, you are responsible for project supervision as well as improvement of existing warehouses, and implementation projects for new CEVA Logistics clients, depending on your position. As a Project Engineer, you mainly work for one location or within a region. As Benelux Project Engineer, you can be deployed to larger projects. The client's goods are stored and implemented in a warehouse. You are on the shop floor a lot, together with the Warehouse Supervisor and/or Operators, working on project improvement. In addition, you are in the office to supervise project meetings, for example, and carry out the project planning. You are also involved in analysing data. You make a report of the analysis to provide innovative solutions and ultimately bring projects to a successful end.
Calendar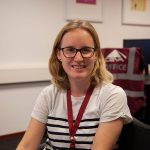 Project Engineer Lead
Annemarie van der Sterren
I have an enjoyable day when there is a lot of variety and you see that something you have thought up, really works in practice.
I have a less enjoyable day if I am busy for a long time with setting up a document containing all principles and requirements for a project.
08:00

09:00

10:00

11:00

12:00

13:00

14:00

15:00

16:00

17:00
You notice that a packing process is not working well and needs to be more efficient. What do you do?
You work according to a certain project methodology. First look where the problem lies by talking to people on the shop floor about the current process. You ask them what they think the problem is, and measure how large the problem really is. You see for example that the process is suddenly longer between 12:00-16:00. Then you can target your search for the cause more effectively.

When you have found the cause, you create a solution and ensure that the right people solve it. You register everything neatly and send a status update to the management.
Growth
The growth path of this position can be horizontal as well as vertical. You can also follow different training courses, for example: LEAN Master, Impact Training Advice and CEVA Project Management Training.
Operations Excellence Manager
Working at CEVA Logistics
CEVA Logistics is one of the largest service providers in the world. CEVA Logistics mission is to be their clients' most professional logistic partner. They do this in the field of Contract Logistics, Freight Management and Transport Management. CEVA Logistics is growing fast, is a continuously innovative company and focuses on 'operational excellence'.
HQ in Hoofddorp

Active in 160 countries

30% / 70%

Average age 43 years (in the Benelux)

3.500 employees in the Benelux

45.000 employees worldwide
Colleagues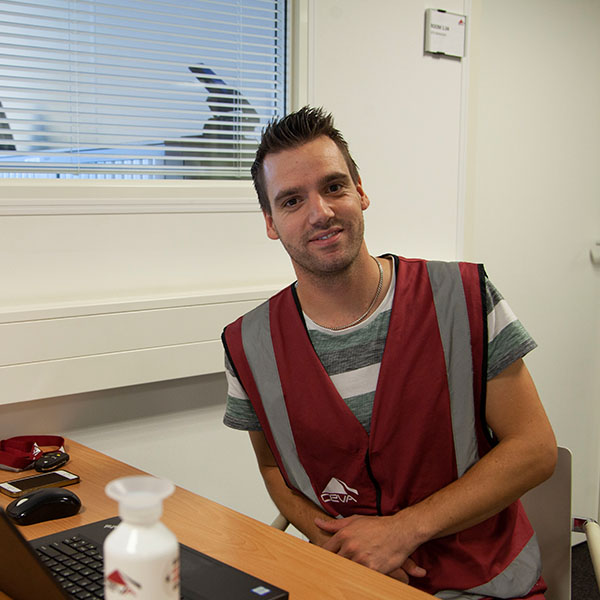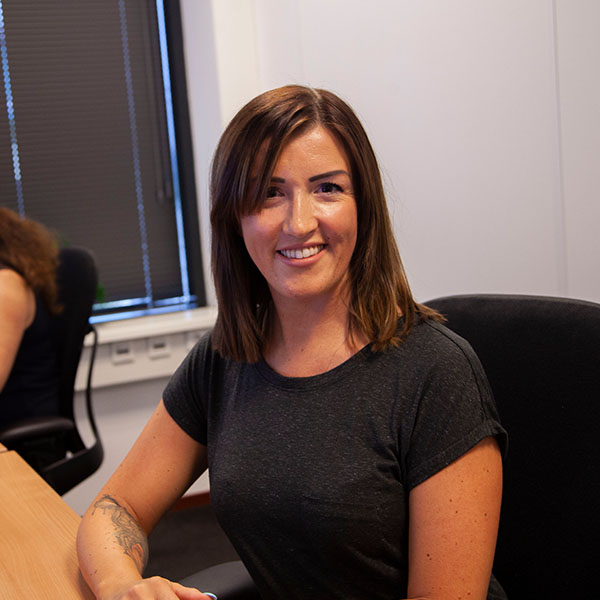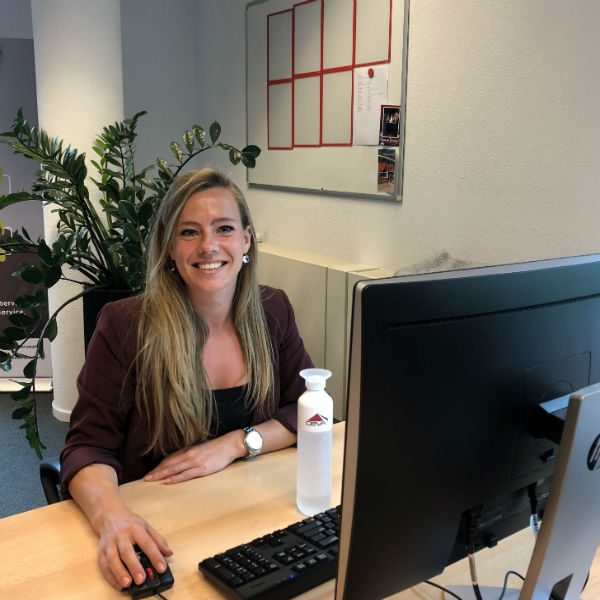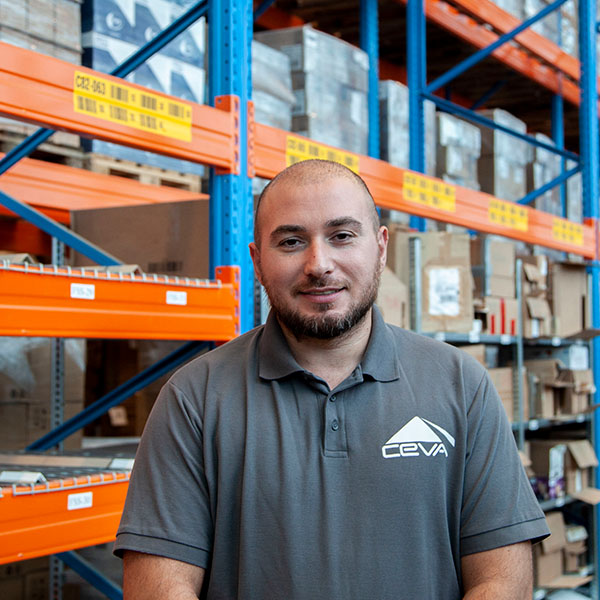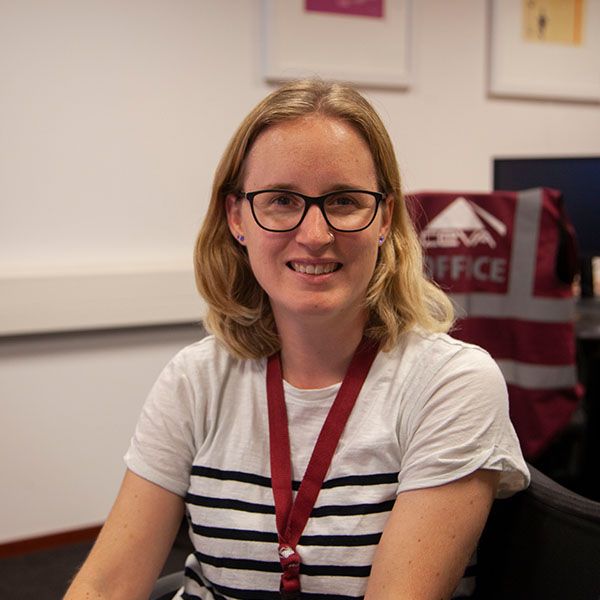 Tijs (29) - Project Engineer
Why did you decide to work for this company?
I came straight from school, and I was ready to show the business world what I was worth. I knew CEVA Logistics from my network and from school. It is a great company to get my first work experience at.
What did you study?
Technology Management - Avans Hogeschool Den Bosch.
What do you do in your spare time?
Being outside.
Anna (31) - LEAN Agent
Why did you decide to work for this company?
I work at CEVA Logistics because I think it's a very good company to work for, with a good atmosphere, chances for growth and a passionate team.
What was your previous job?
Administrative Logistics Manager.
What do you do in your spare time?
Sports and reading books.
Conny (26) - Corporate Recruiter
Why did you decide to work for this company?
I didn't know the organisation but after Googling a bit, I discovered that CEVA Logistics was a very large international organisation: exactly what I was I was looking for. The talks had felt good so I didn't doubt for one second when they offered me the job.
What was your previous job?
Volunteering work in Zambia.
What do you do in your spare time?
Bootcamp, shopping, 'borrelen' and going on holiday.
Mehmet (33) - Assistant Supervisor Warehouse & NCP Returns Coordinator
Why did you decide to work for this company?
At CEVA Logistics security is key. They invest in their employees and there are numerous growth possibilities. There is considerable knowledge within the company and improvement takes place continuously using the LEAN method.
What was your previous job?
Team Lead T-Mobile CS.
What do you do in your spare time?
Spend time with my family.
Annemarie (34) - Project Engineer
Why did you decide to work for this company?
Before this I was on a world trip and when I came back, I started looking for a new job. The CEVA Logistics job stood out immediately. After the first talk, I was immediately enthusiastic and hoped I would be taken on by Ceva Logistics.
What was your previous job?
Logistics Engineer at Quantore.
What do you do in your spare time?
Drawing, running, hiking.