Assistant Warehouse Supervisor
CEVA Logistics
België +
What is required?
Completed MBO (prefarably technical)
Experience in a logistics function
Knowledge of processes, (quality) procedures and systems within a Warehousing environment
Leadership skills
Strong communication skills
What will you get?
€1,900 - €2,700 gross p/m
40 - 45 hour workweek
25 vacation days (+ 40 ADV-hours) (only for locations in NL)
Sometimes work in the weekend
You can follow a LEAN Awareness training and Assistant Supervisor training
What will you do?
20% Administration
10% Internal meetings
20% Process control
15% Ad hoc problems
10% Support development of employees
10% Thinking and implementing improvements
15% Support employees
This vacancy has been created based on interviews with employees to help you get a realistic preview of the job.
Vacancy
As Assistant Warehouse Supervisor you are responsible for steering one of the teams in a warehouse on a Ceva Logistics location. You ensure that everyone knows what they have to do, you check the hours, support the people where necessary and motivate them. The process is monitored hourly so that you can act quickly if something goes wrong. If there is a problem, you try to solve this with the person involved. You make sure that everybody is satisfied so that they can do their work well. You check whether everybody complies with safety agreements and measures and call someone to account if this doesn't happen. You help to improve the team. You do this by training and coaching them. Moreover, you think about improving the process.
Depending on the location where you work, you work in shifts. This can be regular day shifts, standby shifts, morning and evening shifts or full 24 hour shifts. You keep track of everything that happens during your shift and inform your Supervisor.
Calendar
Assistant Warehouse Supervisor
Dariusz Kudzia
A day is enjoyable when there is a problem and you come to a solution together with the person where the problem lies. You solve the problem like this and make sure that someone develops themselve further.
A day is less enjoyable if there is a lot of administration to be done. Then you are at your computer all day.
06:00

07:00

08:00

09:00

10:00

11:00

12:00

13:00

14:00

15:00
You see that a new employee in your team has made the wrong calculation so that planning is not met. What do you do?
You go to the person to talk about it. First you calmly ask why the mistake was made. It could be, for example, that someone slept badly. You always approach people in a positive way. In this way you find out quicker where the problem lies. It could also be that someone did not fully understand what the objective was. If that is the case, you make sure that you take the time to calmly explain in more detail. It is part of your task to train people and keep them satisfied.

When the problem has been solved, you enter this in the planning and process it in the system. You also make sure that the Warehouse Supervisor is informed. The next day you make sure that it is on the agenda in the pre-shift meeting. In this way, you prevent it from happening again.
Growth
There is plenty of room for further development. You can indicate yourself what your ambitions are and select an appropriate training course. So you could follow the Assistant Supervisor training or the LEAN Awareness training course.
Assistant Warehouse Supervisor
Working at CEVA Logistics
CEVA Logistics is one of the largest service providers in the world. CEVA Logistics mission is to be their clients' most professional logistic partner. They do this in the field of Contract Logistics, Freight Management and Transport Management. CEVA Logistics is growing fast, is a continuously innovative company and focuses on 'operational excellence'.
HQ in Hoofddorp

Active in 160 countries

30% / 70%

Average age 43 years (in the Benelux)

3.500 employees in the Benelux

45.000 employees worldwide
Colleagues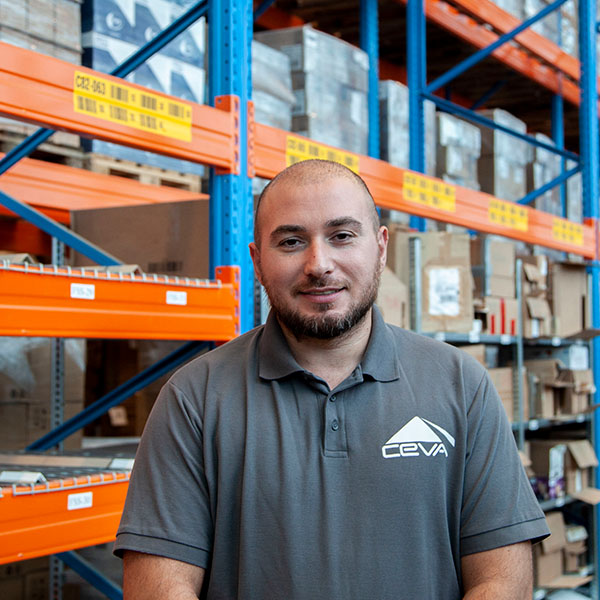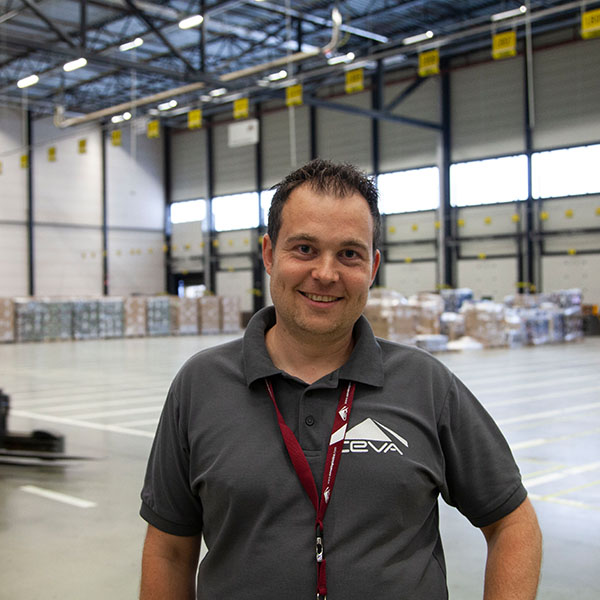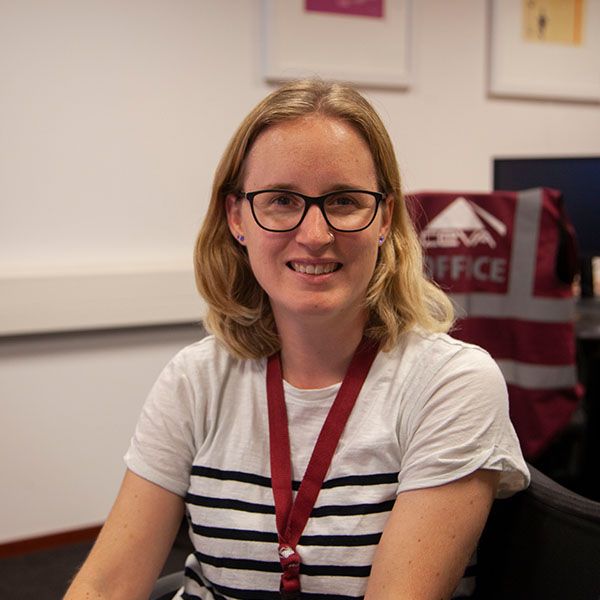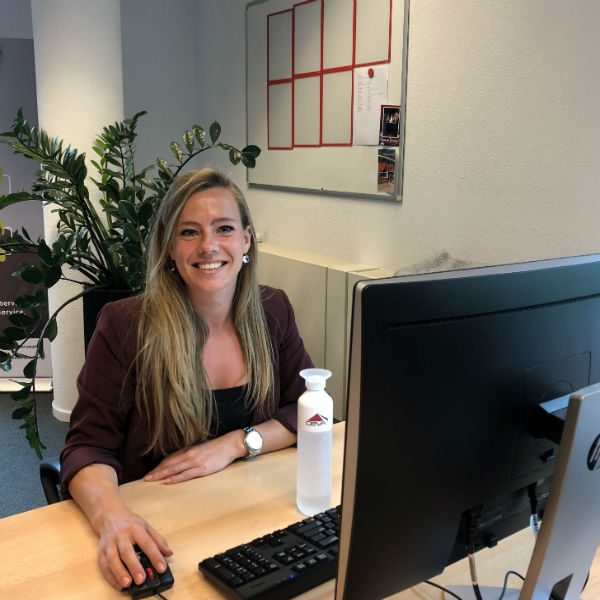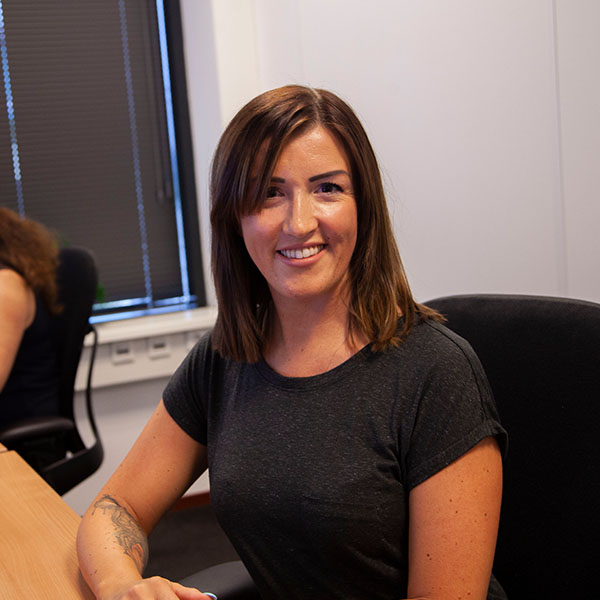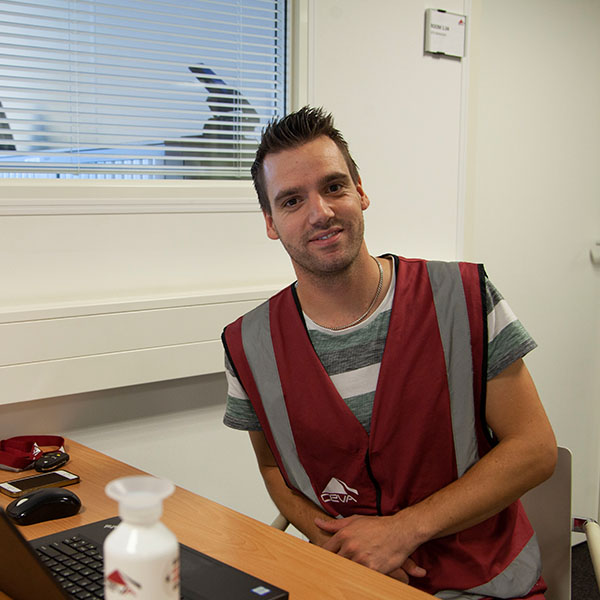 Mehmet (33) - Assistant Supervisor Warehouse & NCP Returns Coordinator
Why did you decide to work for this company?
At CEVA Logistics security is key. They invest in their employees and there are numerous growth possibilities. There is considerable knowledge within the company and improvement takes place continuously using the LEAN method.
What was your previous job?
Team Lead T-Mobile CS.
What do you do in your spare time?
Spend time with my family.
Raimon (36) - Warehouse supervisor, CEVA Logistics
Why did you decide to work for this company?

What was your previous job?
HBO Business Economics - HAN.
What do you do in your spare time?
NEC Nijmegen, Skiing, Holiday.
Annemarie (34) - Project Engineer
Why did you decide to work for this company?
Before this I was on a world trip and when I came back, I started looking for a new job. The CEVA Logistics job stood out immediately. After the first talk, I was immediately enthusiastic and hoped I would be taken on by Ceva Logistics.
What was your previous job?
Logistics Engineer at Quantore.
What do you do in your spare time?
Drawing, running, hiking.
Conny (26) - Corporate Recruiter
Why did you decide to work for this company?
I didn't know the organisation but after Googling a bit, I discovered that CEVA Logistics was a very large international organisation: exactly what I was I was looking for. The talks had felt good so I didn't doubt for one second when they offered me the job.
What was your previous job?
Volunteering work in Zambia.
What do you do in your spare time?
Bootcamp, shopping, 'borrelen' and going on holiday.
Anna (31) - LEAN Agent
Why did you decide to work for this company?
I work at CEVA Logistics because I think it's a very good company to work for, with a good atmosphere, chances for growth and a passionate team.
What was your previous job?
Administrative Logistics Manager.
What do you do in your spare time?
Sports and reading books.
Tijs (29) - Project Engineer
Why did you decide to work for this company?
I came straight from school, and I was ready to show the business world what I was worth. I knew CEVA Logistics from my network and from school. It is a great company to get my first work experience at.
What did you study?
Technology Management - Avans Hogeschool Den Bosch.
What do you do in your spare time?
Being outside.