Jobs

DevOps Engineer
DevOps Engineer
Athlon International
Almere
What is required?
BSc or MSc degree
5 years of working experience
Experience with CI/CD tools (Jenkis, Maven, Nexus etc.), OS (Unix/Linux), Middleware (Jboss/Tomcat), Web servers (Apache/IIS/Nginx)
Fluent in English
What will you get?
€3,000 - €4,000 gross p/m + bonus
Employee benefit budget of € 470 p/m (to be spent on travel expenses, vacation days, net benefit or pension)
38-hour workweek
25 vacation days
13th month and non-contributory pension
Subject-oriented training
What will you do?
10% Maintaining infrastructure
10% Sharing advice with other departments
10% Internal meetings
20% Implementing
20% Testing
30% Developing
This vacancy has been created based on interviews with employees to help you get a realistic preview of the job.
Vacancy
As a DevOps Engineer at Athlon International, you are responsible for putting releases in accentance and in production environments meaning the securing of a smooth go live of code (including contributions to set up CI/CD). You are responsible for the complete development cycle of Athlon International software products. You take care of the whole process from the development to the delivered products being tested. You primarily work with the Linux operating system. In addition, you look for possibilities to automate software and systems.
You are part of the Digital Customer Journey team and you work together with three other Scrum teams.
For more information you can contact Roger Roelofs, recruiter at Athlon International, via +31(0)6 53 95 80 55.
If you'd like to continually develop yourself and raise the Athlon platform to another level, then this is the job for you.
Calendar
DevOpsEngineer

I have an enjoyable day when I come up with new ideas and can work on the agreed actions resulting from the Sprint Planning.
I have a less enjoyable day when I have a lot of meetings. Then I can't get on with my own work and my planning gets messed up.
08:00

09:00

10:00

11:00

12:00

13:00

14:00

15:00

16:00

17:00
You discover that a certain part of an application in the Jenkins server crashes. What do you do?
To find out where the problem lies exactly, you start looking for the cause at the backend. It seems that this is not due to the automated script, but because of a code that has been amended. You then inform your team about this and explain that this piece of coding is hindering the functioning of the application. You ask whoever made this amendment to restore it. Once this has been done, together you test whether the problem has been solved.
Growth
The growth path within Athlon is not fixed. You are given the freedom to develop yourself personally, and you have the possibility to follow job-related courses.
Working at Athlon International
This is Athlon International. 1800 people, taking care of a fleet of almost 400,000 vehicles in over 20 countries, directly or with partners. The organisation is a multibrand, profitable, growing and a Great Place to Work. Athlon International is a proud member of the Daimler family where we are the experts for Fleet Management and play an important role in the Daimler CASE strategy. 
Athlon – getting you there.
HQ in Almere

Active in over 20 countries

25% / 75%

Average age 43

150 employees in The Netherlands

1.800 employees worldwide
Colleagues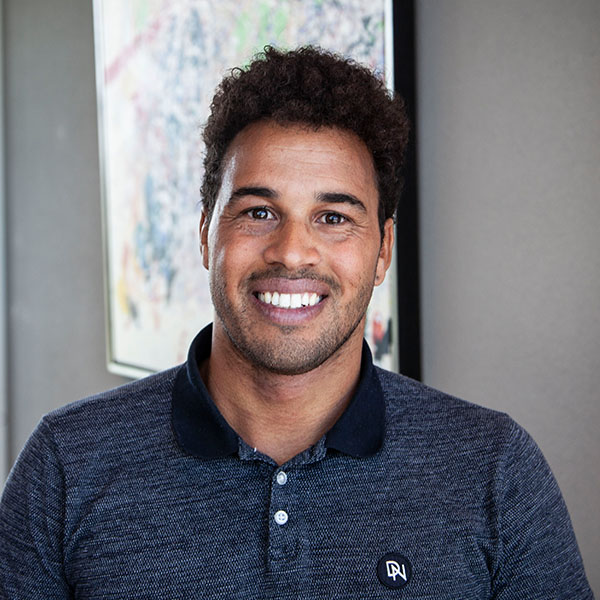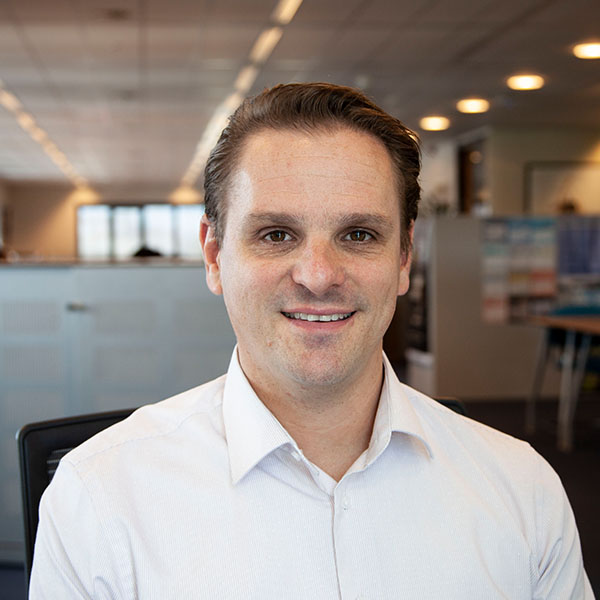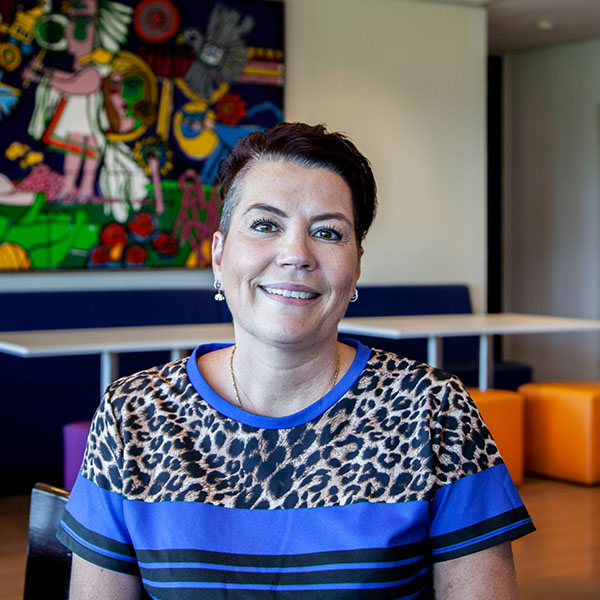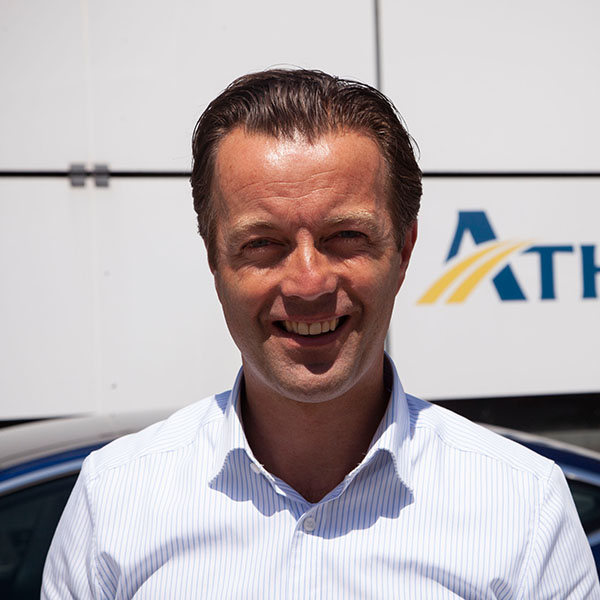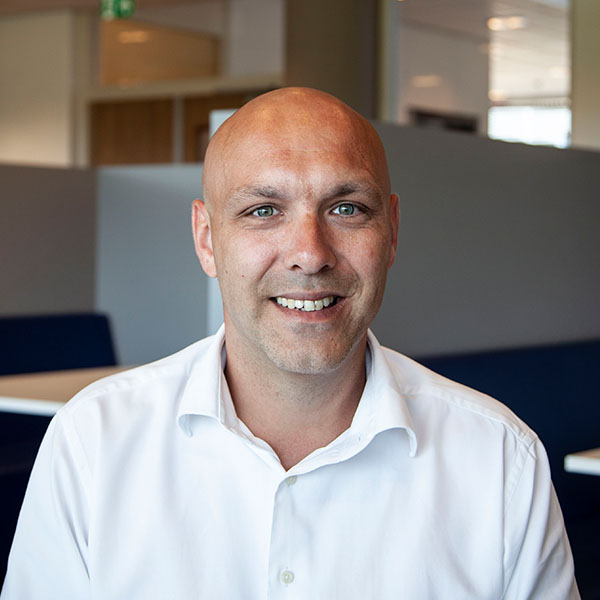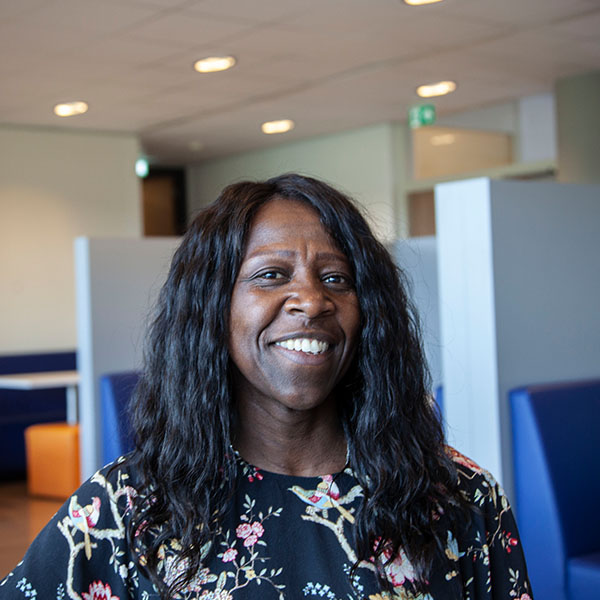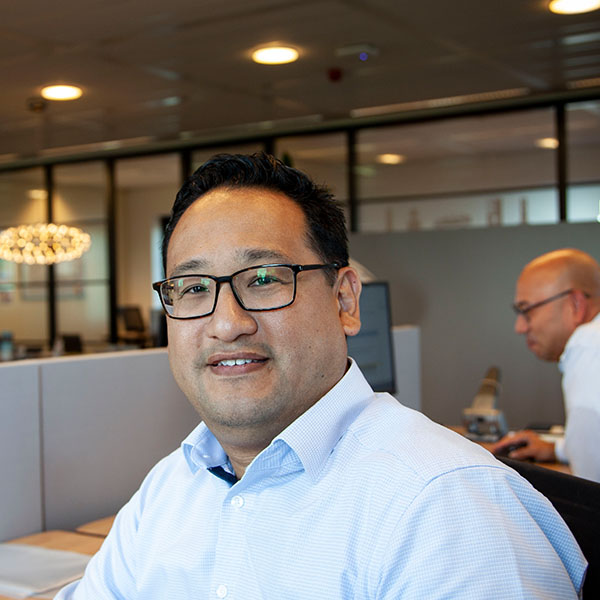 Tim Renes (34) - Relationship Manager
Why did you decide to work for this company?
I was looking for a job that would give me the opportunity to build client relationships and that offers a commercial challenge. This role was the perfect match for me. Due to a severely changing market in mobility, every day is different. In addition, Athlon thinks along with its employees and hard work is accompanied by fun.
What was your previous job?
Customer Service Manager - Create2fit.
What do you do in your spare time?
Playing soccer, travel, watching movies and discovering different dining spots.
Frank Teunisse (42) - Senior Driverdesk Officer
Why did you decide to work for this company?
After my studies I was a car salesman for a few years. After this period I had a few other job roles but I missed the cars. When Athlon was looking for people, I immediately applied. Now I can combine my passion for (electric) cars with my other motive: helping people. These subjects come together at the Driverdesk. I have been working at Athlon since 2008 and always with great pleasure!
What was your previous job?
Sales Advisor at ABN AMRO.
What do you do in your spare time?
Watching Formula 1, playing golf and doing activities with my family.
Doreen Ravensbergen (46) - Claim Officer
Why did you decide to work for this company?
I have always worked in the insurance business, but car damage has always attracted me. Now I am finally on the right spot. You help people who have experienced an accident and that gives satisfaction.
What was your previous job?
Client Service Worker at Delta Lloyd.
What do you do in your spare time?
Reading, swimming and watching Netflix.
Alexander Heijkamp (43) - Corporate Social Responsibility Director
Why did you decide to work for this company?
Much will change with the mobility of people. We are on the eve of a complete transformation to sustainability and the further flexibility of mobility. Athlon is a true leader in this field.
What was your previous job?
Manager Rabo Entrepreneurs Academy - Rabobank Groep.
What do you do in your spare time?
Driving my motor bike, sometimes alone and often with friends.
Jan-Marcus Mol (39) - Coördinator
Why did you decide to work for this company?
Before I started at Athlon I was working at an SME company. The great thing about Athlon is that the corporate environment gives you the opportunity to develop further, something that is more difficult within SMEs. I now have a very nice job in a dynamic department where no day is the same. This means that I preserve my challenge and passion.
What was your previous job?
Senior Maintenance Officer.
What do you do in your spare time?
Diving and traveling.
Astrid Cairo (54) - Claim Officer
Why did you decide to work for this company?
The various activities appealed to me. The contact with lease drivers, repairers and insurance companies also ensures that every day is different.
What was your previous job?
This is my first employer, but I have worked in different departments.
What do you do in your spare time?
Traveling, running and reading.
Eric Tjin (46) - Senior Accounting Clerk
Why did you decide to work for this company?
I really wanted to work in the automotive industry because I have a passion for cars. A friend told me a vacancy was released for the administration of the Rental department. At that moment I applied immediately.
What was your previous job?
Accounting clerk - Chartair/Panalpina.
What do you do in your spare time?
I like to visit car fairs, but I also enjoy making a trip to special places.