Jobs

Online Copywriter (French)
Online Copywriter (French)
Action
Zwaagdijk +
What is required?
Fluent in French both verbal and written
2 years experience as a Copywriter
Being able to write commercially
You understand the basics of HTML for content creation
You want to work in an international team
MBO + / Bachelor diploma in the direction of business, marketing, multimedia or journalism
What will you get?
€1.900 - €2.350 (per 4 weeks)
38-hour workweek
24 vacation days based on 38 hours
15% discount on Action items
Possibility to work from home
On-the-job training and training through Action Learning & Development programs
What will you do?
50% Create, manage and develop French-language content for the French, Luxembourg and French-Belgian markets
20% Check texts for items
20% Optimize texts for SEO and SEA
10% Identify and pick up points of improvement (systems and content)
This vacancy has been created based on interviews with employees to help you get a realistic preview of the job.
Vacancy
As an Online Copywriter (French) you are responsible for writing the French texts for Action's on and offline tools and channels. This includes texts for social media, website and flyers. You take care of both the final editing of the texts and the actual writing. You ensure the texts are suitable for the French audience and apply the Action writing style.
You are part of the content team that will grow and change significantly in the upcoming years as a result of Action currently being in the midst of a digital transition. The location from where you work can either be Actions International Head Office in Zwaagdijk in the Netherlands (40 minutes from Amsterdam by car), or the Belgium Head Office in Asse (near Brussels).
If you enjoy writing texts in a commercial way and don't mind the team changing significantly during the upcoming period, then this is the job for you.
Calendar
Online Copywriter (French)

I have an enjoyable day when the campaign texts you have been working on for a long time are responded to positively and the different stakeholders are satisfied.
A day is less enjoyable when you need to wait for feedback from the business due to busy schedules. As a consequence, you cannot move forward with your work.
08:00

09:00

10:00

11:00

12:00

13:00

14:00

15:00

16:00

17:00

18:00
Your manager sends you a request from the business to write texts for a new campaign. What do you do?
Your manager sends you this request. This is accompanied by a briefing, which includes what is expected. They want texts for on the website, social media and flyers. If something is not yet clear in the briefing, you check this with the business. Then you start with the texts. When these are ready, you send them to the business for feedback. After that you process the feedback and return the text again. You continue with this until both the person who made the request and you are satisfied with the result. The business processes the texts themselves afterwards.
Working at Action
In 1993, two entrepreneurs opened a shop in Enkhuizen with the idea of offering a wide range of products at the lowest posssible price. That is what Action still does: making a difference by offering a surprising, ever changing range of products at a low price. Action has more than 1,300 shops in seven countries with more than six million customers per week and is a fast-growing non-food discounter in Europe.
International HQ in Zwaagdijk

Active in 7 countries

36% / 64%

Average age 36

17.147 employees in NL

50.000 employees worldwide
Colleagues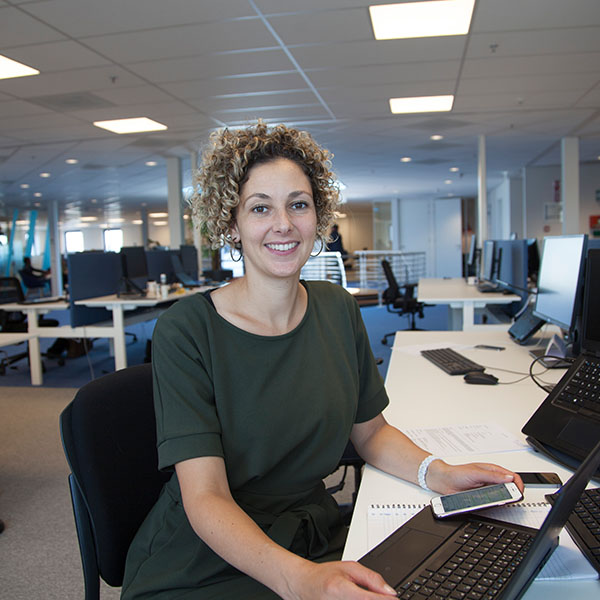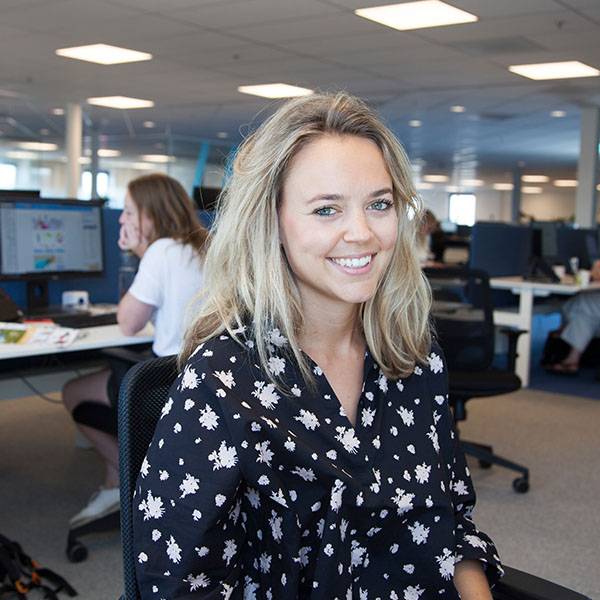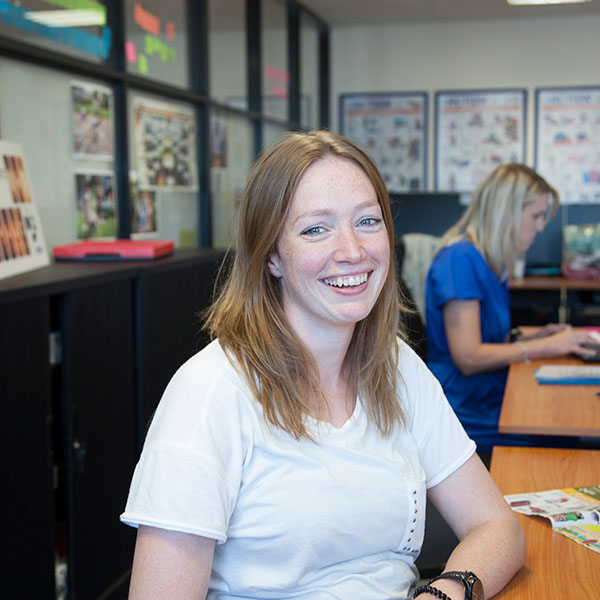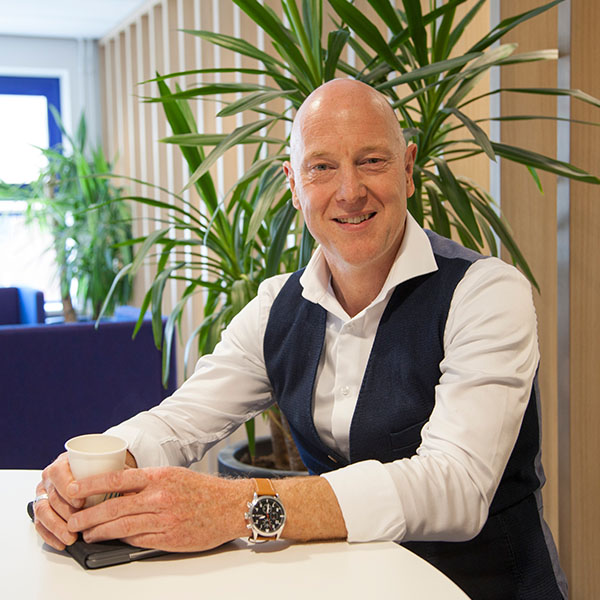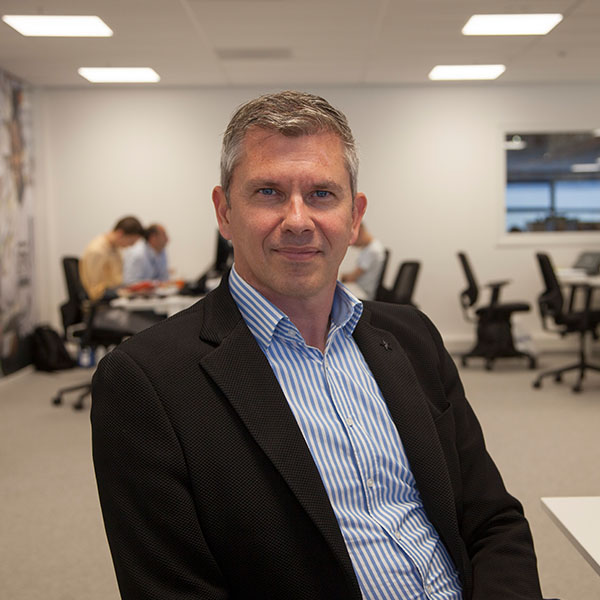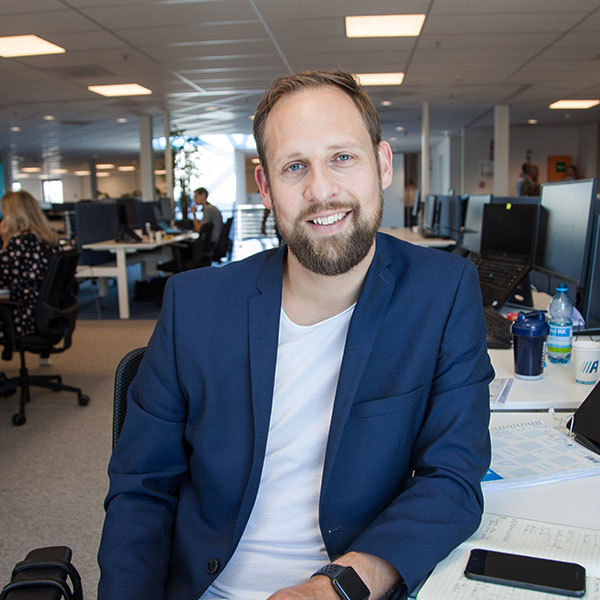 Maudy (33) - Product Owner
Why did you decide to work for this company?
Because I liked the Action brand name and the shops. In addition, it was clear that digitally Action was a fledgling company and I thought it would be a great challenge to contribute in building up the company. A sort of start-up within a large existing organisation.
What was your previous job?
Product Owner at the online supermarket Picnic.
What do you do in your spare time?
Doing fun things outdoors.
Laura de Man (30) - Social media specialist
Why did you decide to work for this company?
Prior to this, I also worked in retail and that really appeals to me. I was ready for a challenge and wanted to work for a large company. I like the fact that Action has so many plans for digital growth.
What was your previous job?
Social media marketeer bij CoolCat.
What do you do in your spare time?
I love to discover new restaurants in Amsterdam, sports and traveling.
Sylvia Appelman (26) - E-mail marketeer
Why did you decide to work for this company?
I thought it's really interesting to work on the next steps Action want to take in digital development. It was clear to me that there is a lot more to develop and I wanted to be part of this challenge. A company with dedicated people, every day is different and to add to that it's just around the corner from my house.
What was your previous job?
Social Media Specialist at Geheim van de Smith.
What do you do in your spare time?
I like sports; I bootcamp and football a lot.
Richard Lendvai (51) - Manager IT Projects & Portfolio
Why did you decide to work for this company?
The energy at Action is tangible. Everyone is busy but at the same time they take time to help you, it's a people company. Action has great ambitions and there are numerous energizing challenges on the portfolio.
What was your previous job?
Responsible for a company in the broadcasting industry.
What do you do in your spare time?
I love running and cycling. I also like going out and eating with friends.
Jens Burgers - IT Director
Why did you decide to work for this company?
I love working in a fast changing environment. Because Action is growing so rapidly, the organisation and it's supporting technology have to be continuously adapted. In this job, I am responsible for determining and carrying out the IT strategy. In particular, I found the entrepreneurial spirit and sense of purpose appealing.
What was your previous job?
Director Customer Center for Public and Health at Atos Benelux and the Nordics.
What do you do in your spare time?
I enjoy taking pictures, skiing and enjoying culinary delights.
Bart Sikkema (34) - Digital Marketing Manager
Why did you decide to work for this company?
Wonderful challenge to set up the digital services within Action. A start-up within the fastest growing retailer in Europe.
What was your previous job?
Digital Shaper at Applified.
What do you do in your spare time?
I like sports, traveling, listening to music.