Innovation Consultant
ABAB
What is required?
Bachelor of Master
Knowledge of the field
Organizational skills (efficient planning)
Solution-oriented
Service-oriented
What will you get?
€3.500 - €4.500 gross p/m
40 hour workweek
33 vacation days
Rarely work in the weekend
You decide in which areas you want training in consultation with your manager
What will you do?
30% Appointment (potential) customers
10% Visiting fairs / networking events
35% Writing project plans
15% Research grant / alternative financing options
10% Intern overleg
This vacancy has been created based on interviews with employees to help you get a realistic preview of the job.
Vacancy
As an Innovation Consultant at Subsidiefocus, part of ABAB, you will visit entrepreneurs who work on the development of a new product or process. You will provide them with advice on alternative financing options, such as subsidies, innovation credits, or tax incentive schemes.
You will join a team that specializes in a specific sector: high-tech systems & materials, ICT, agri & food, horticulture & basic materials or agro. You will also collaborate with other 'sector teams.'
Calendar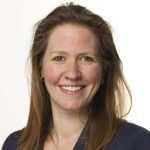 Consultant Innovatie, team ICT, Subsidiefocus
Manja Oude Middendorp-Westendorp
I like to sit down with (potential) clients and hear their ideas. This gives you an extra behind-the-scenes look of the entrepreneur's work, and you can immediately see what they're working on at the moment
Being in the office all day is less enjoyable to me. Then, I'm in a lot of meetings and I have to answer many emails, for example.
08:00

09:00

10:00

11:00

12:00

13:00

14:00

15:00

16:00

17:00
Suppose you've attended a networking event and you've talked to an entrepreneur who may be interested in a particular subsidy. What to do?
The entrepreneur may be the one to propose to meet up. If they don't, and you're seeing opportunities, you can be the one to suggest it. During the conversation, you investigate whether the innovation fits a specific subsidy and meets the requirements. The client may want to fully outsource the job to us, or they may wish to cooperate with us. You also analyze whether the entrepreneur's product or process is sufficiently innovative, and you estimate the success rate. Because you work in sector-specific teams, you have a good view of the market, and you can assess whether the entrepreneur's approach is sufficiently innovative in terms of content. If there is a fit and the entrepreneur is interested, you create a quote.
Once the quote is approved, you visit the entrepreneur again to go through the application form for the subsidy. Based on this conversation, you write a project plan which must be approved by the subsidy provider. While doing so, it is important that you clearly agree who will perform which tasks

Growth
A logical next step would be to move up to the position of Senior Innovation Consultant. In addition, there are plenty of opportunities within ABAB to broaden your knowledge. Much is invested in training the employees within the disciplines. This involves subject-specific knowledge as well as the development of other competencies.
Working at ABAB
ABAB Accountants and Consultants is a full-service accountancy and consultancy firm with more than ninety years of experience and over seven hundred committed employees across fourteen offices. At ABAB, clients in need of advice have a personal sparring partner whom they can count on in all aspects of their business operations.
HQ in Tilburg

Active in the Netherlands

48% / 52%

Average age 40

700 employees in NL
Colleagues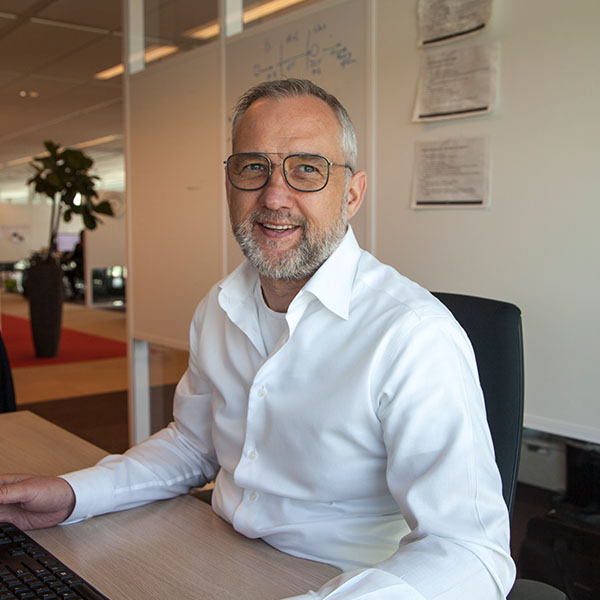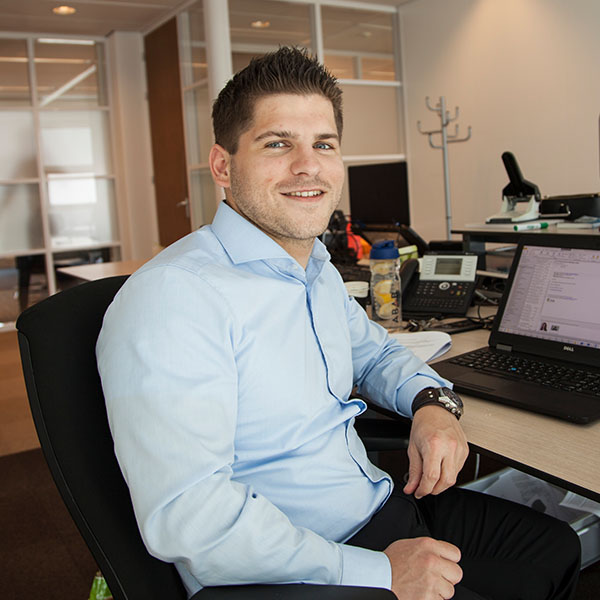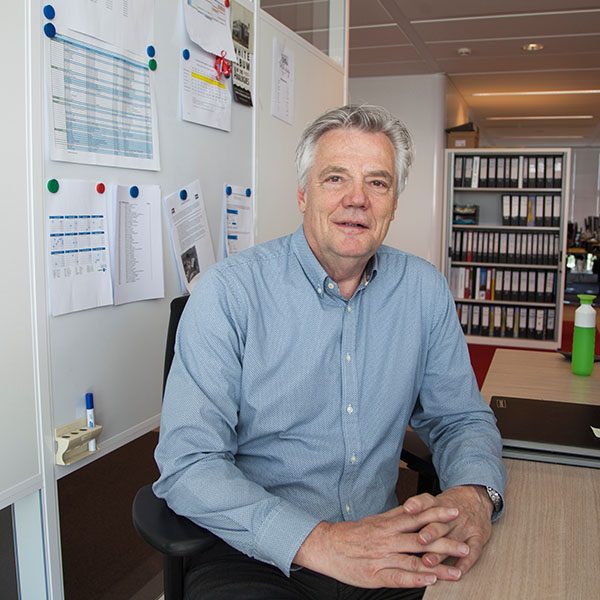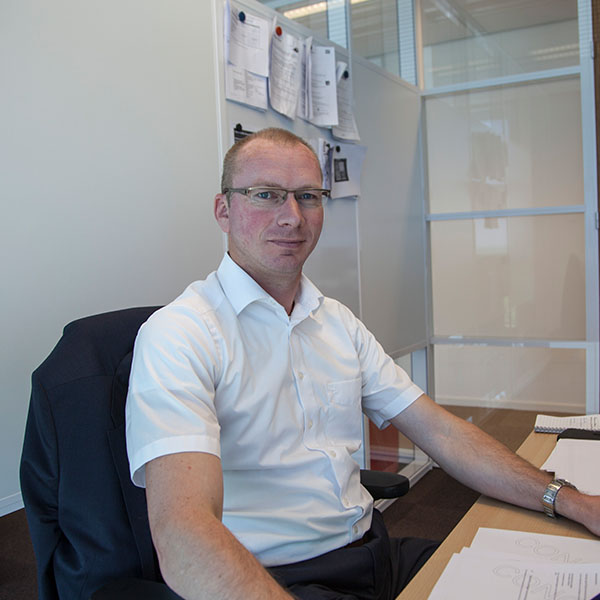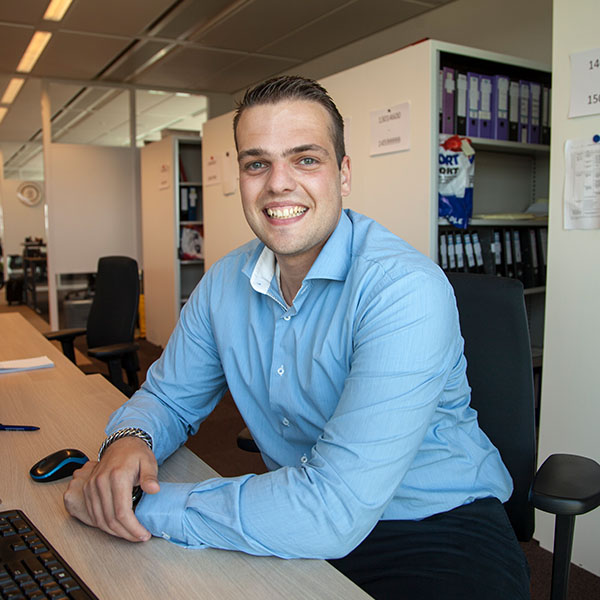 Maarten van Bijsterveldt (47) - Relationship Manager
Why did you decide to work for this company?
ABAB has a clear vision of how it wants to organize its services to its clients. It is organized from the client's wishes and goals. ABAB is willing to improve and innovate its services every time. This gives me the opportunity to offer a good proposition.
What was your previous job?
Entrepreneur.
What do you do in your spare time?
I like yoga and I read a lot.
Dirk Smolders (26) - Controle Leader, Audit & Assurance
Why did you decide to work for this company?
When I was in my higher professional education program, ABAB was present at the company day, and ABAB's employees made me enthusiastic about applying.
What was your previous job?
Hospitality Employee - Bonheur Horeca Groep (side job).
What do you do in your spare time?
I like to do sports, including football and tennis. In addition, I like to go on skiing holidays and going out for dinner.
Niko Benz (65) - Senior Intern Advisor, HR & Organization
Why did you decide to work for this company?
I started working at this company because the job has many facets which allowed me to combine my knowledge and experience. In short, a versatile job at a company with an open culture and sufficient development opportunities.
What was your previous job?
Interim manager-Bridge2Work.
What do you do in your spare time?
Cycling, tennis and engage with our dog.
Robert Fabrie (43) - Accountant
Why did you decide to work for this company?
Before this, I worked as an administrative employee at a cosmetics company. I was looking for more challenging work and ended up at ABAB through a vacancy. At ABAB, I got the opportunity to follow a study program, and that is how I moved up from assistant to accountant.
What was your previous job?
Administrative assistant Koninklijke Sanders BV.
What do you do in your spare time?
Motorcycling and playing football, skating and inline skating with the kids.
Sander Teraa (25) - Accountant Trainee
Why did you decide to work for this company?
I started working at ABAB because of the good training opportunities it offers. I've gotten the opportunity to quickly develop myself and expand my activities. In addition, the working atmosphere at ABAB really appeals to me.
What was your previous job?
No relevant previous job.
What do you do in your spare time?
Football, fitness and going for a drink.
Why did you decide to work for this company?